John Douglas White
John Douglas White, age 55, told police he watched necrophilia pornography before beating his 24-year-old neighbor over the head with a mallet, strangling her with a zip tie and undressing her body. He also admitted to
thinking about killing Rebekah
Gay for about two weeks before walking into her mobile home about 2 a.m. on October 31, 2012 and living out that fantasy. John Douglas White told the detective that he had viewed online pornography that shows killings and sex with corpses. He stated that '
he has been having bad thoughts for about two weeks about killing Rebekah Gay and then having sex with her dead body.' 
John Douglas White Lives Out His Fantasy
Rebekah Gay, a single mother of one, was reported missing when she didn't show up for work at the Goodwill store where she was employed.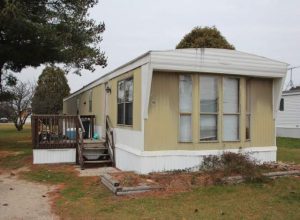 John White admitted to the authorities that he went into Rebekah's trailer, after drinking four or five beers, killed her and later disposed of her body. Gay's body was found near the intersection of Pickard and Coldwater, exactly where White told the police to look. John told police that he struck Rebekah on the head with a mallet several times, rendering her unconscious. He then tightened a large zip-tie around her neck until she stopped breathing. John White stated that he then undressed Gay's body and touched her. He said he does not remember if he had sex with her. White told police he tried to get an erection but couldn't. He said he loaded the body, bloodied towels, that he had used to clean up Gay's blood and the rubber mallet into one large garbage bag. White said he the put the bag into the back of his truck.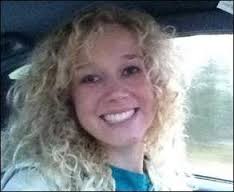 John said he threw Gay's purse, phone and car keys in the trailer park trash container. Other items were disposed of at the intersection where Gay's body was found. John then drove Rebekah's car to the nearby Barn Door bar parking lot to make it appear that she had been abducted. The Michigan State Police crime lab found blood in both Gay and White's trailers. Blood and a necklace were found in the back of White's truck. Rebekah's 3-year-old son was home at the time of the attack. White had dressed the boy in a Halloween outfit before delivering him to his father.
John White Had History
John Douglas White, whose criminal history includes at least two convictions for violent crime, was charged with one count of first-degree, premeditated murder and an open count of murder. The man, who was once a church pastor, pleaded guilty to involuntary manslaughter in 1994 in connection with the disappearance of a woman in Kalamazoo County. He pleaded no contest to a charge of assault with intent to do great bodily harm for stabbing a woman in Calhoun County. White was arraigned on the charges by video on November 1st. He was sentenced to 56 years in prison on April 18, 2013. John Douglas White committed suicide by
hanging
Execution by hanging is, in all reality, strangulation. It restricts the person' air supply at the neck. Unconsciousness occurs between two and four minutes and death could take as long as ten minutes or more. This then is actually death by asphyxiation.
himself in his prison cell on August 28, 2013 credit -
mlive