Rory Conde | Serial Killer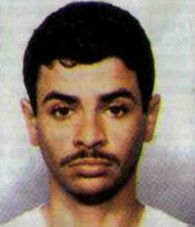 Rory Conde
Born: 06-14-1965
---
The Tamiami Strangler
American Serial Killer
Crime Spree: September 1994 to January 1995
Death:
---
The Tamiami trail is the nickname given to the final section of Highway 41 from Tampa through to Miami. It was also the dumping ground of Rory Conde, given the moniker of the Tamiami Strangler.
Six victims were slain by the hands of the recently separated Conde, the first being cross dressing male prostitute Lazaro Comesana. His body was found on September 16th 1994. He had been strangled to death and dumped at the roadside. Elisa Martinez was identified as victim number 2 after she was also found strangled to death on October 8th 1994.
Victim number 3, Charity Nava, was found dead just off the trail on November 20th 1994. As with the other victims she too had been strangled. Charity's killer had left his mark on her back. He had written several taunting phrases including 'Third' and 'if you can catch me'. Wanda Crawford was added to the list after being recovered on November 26th 1994. The fifth victim was identified as Necole Schneider, the sixth Rhonda Dunn. Both were found strangled on December 17th 1994 and January 12th 1995 respectively. After Rhonda's discovery Miami police had connected the six victims to one unknown suspect via DNA analysis.
Rory Conde
The case took a dramatic turn when on June 19th 1995, frantic banging could be heard from a house belonging to Rory Conde. Inside officers found the gagged and bound Gloria Maestre. Gloria pointed out her attacker via photos found in the house. Rory Conde was arrested on June 24th 1995 at his grandmother's house in Hialeah.
During questioning, Rory Conde confessed to the six murders and blamed his split from his wife Carla as the catalyst for the killings. He explained that he killed Lazaro after discovering, during sex, that the prostitute was a man. In each of the six murders, Rory Conde strangled his victim from behind at his house, then performed anal sex on the dead body before dumping their bodies on the Tamiami Trail. On July 12th 1995, Rory Conde was charged with 6 counts of first degree murder.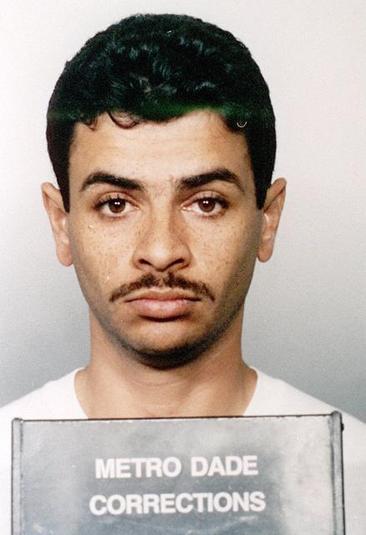 Rory faced separate trials for each murder, the first of which would be for the murder of Rhonda Dunn. In October 1999, the jury heard Conde's confession and found him guilty. Judge Jerald Bagley concurred with the jury's recommendation and sentenced Rory Conde to death.
In April 2001, as part of a plea bargain, Rory Conde pleaded guilty to the remaining five murders, in return he was sentenced to 5 consecutive life sentences. Rory Conde would return to court on September 4th 2003 to find that he had failed to get his death sentence, for the murder of Rhonda Dunn, was overturned. No death, but no life either.
credit murderpedia