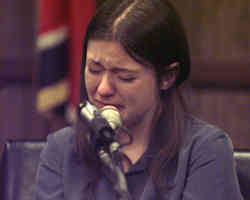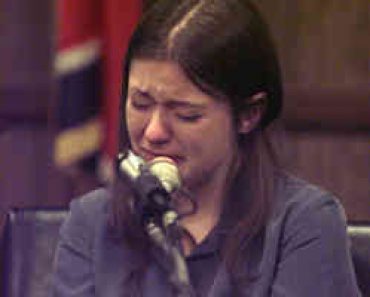 Natasha Cornett
---
The Lillelid Murders
Mass Murderer
Crime Spree: April 6, 1997
Natasha Cornett is currently serving a sentence of life without parole at the Tennessee Prison For Women in Nashville. Natasha, 19 at the time, was convicted in March of 1998, with five other youths, in the notorious Lillelid Murders.
Natasha Cornett
Natasha was born on January 26, 1979 into poverty in rural Eastern Kentucky. Cornett's mother, Madonna Wallen, was not married to her biological father, a local police officer named Roger Burgess, with whom Madonna was having an affair.
When Natasha was young her mother left her husband, Ed Wallen. Madonna raised Natasha alone as a single mom in a trailer located in the outskirts of Pikeville, Kentucky. By junior high school Natasha Cornett was alienated from her follow students due to her unconventional behavior. She suffered from anorexia and was diagnosed with bipolar disorder which went largely untreated due to lack of health insurance. Sometime during her freshman year of high school Natasha Cornett dropped out.
Married to a long time friend named Stephen Cornett on her 17th birthday, Natasha told Women's Entertainment Network interviewers in a 2009 documentary that when Stephen ended the marriage after only a matter of months she was "devastated".
By the time the murders occurred, Natasha Cornett had embraced the Goth subculture manner of black clothing and dark "doom-ridden music". Also at this time Cornett was abusing drugs and alcohol and practicing self-mutilation, activities she had been involved with since her early teen years. Young people similarly inclined were drawn to Natasha and she became the informal leader the small group.
On April 6, 1997, per court testimony, Natash Cornett, looking to escape life in Pikeville, took to the road with the five others heading for new life in New Orleans.
The Lillelid Murders
On April 6, 1997, Natasha Cornett, then 18 years old, and five friends: Edward Dean Mullins, 19; Joseph Lance Risner, 20; Crystal R. Sturgill, 18; Jason Blake Bryant, 14; and Karen R. Howell, 17, took to the road in Joseph's beat-up Chevrolet Citation. They were hoping to start new lives in New Orleans, Louisiana. While the over-arching reason for leaving was boredom of life and dispiriting poverty they were experiencing in Pikeville, there was no real immediate motivation.
The previous night (and not for the first time), Natasha had rented a room in a local economy lodging establishment for the purposes of drinking and smoking marijuana. The party got out of hand and, the next day, fearing possible criminal charges for damages done to the room, the group thought it best to leave town before possibly facing legal consequences related to property damage.
Along the way, the group of misfits met the Lillelid family at an interstate highway rest area in Greeneville, Tennessee: Norway, born Vidar Lillelid, 34; his Honduran-American wife Delfina, 28; their daughter Tabitha, 6; and son Peter, 2. The Lillelids were Jehovah's Witnesses, and they were dedicated to proselytizing their faith to others, including the young people they encountered at the rest area.
Split Decisions
Natasha Cornett and her friends wanted to steal the family's vehicle, having already discussed possibly car-jacking a bigger and more dependable vehicle to replace their cramped and likely unreliable Citation. The van before them fit that bill.
At gunpoint, the Lillelid family was forced back into their van and ordered to drive to a deserted road in nearby Baileyton, Tennessee, where the couple was shot execution style by 14-year-old Jason Bryant and possibly other male members of the group. Both children were also shot.
After the murders, the group abandoned their own vehicle and left in the Lillelid family's van. As a result of the killings, the group changed their plans, deciding to flee to Mexico instead of going to New Orleans.
Soon after they drove off, police found Vidar and Delfina dead at the scene; Tabitha died after being transported to the hospital. Peter, who was found lying in a ditch, was the only survivor. He had been shot once in the torso and once through the eye.
Captured
Two days after the shootings, the six perpetrators in the Lillelid family's stolen van were taken into custody by US Customs and Immigration officials in Arizona, having been ordered by Mexican police to return to the United States for entering Mexico without proper papers.
The conviction was the result of a plea bargain where Natasha Cornett plead guilty to all charges against her to avoid a possible death sentence. Although she took the plea bargain, court testimony strongly established she did not participate in the actual shooting of the four victims. During her own testimony Cornett claimed she tried, unsuccessfully, to prevent the deaths.
Natasha Cornett Death Row
Since her arrival at the prison in Nashville, Natasha Cornett has earned her GED and a certification in cosmetology.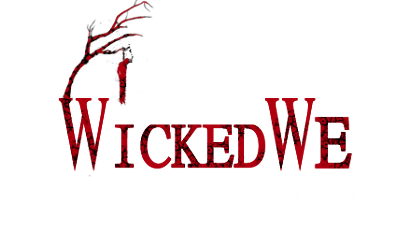 source: murderpedia | wikipedia
This site contains affiliate links. We may, at no cost to you, receive a commission for purchases made through these links