Mary Ellen Samuels | The Green Widow
This site contains affiliate links. We may, at no cost to you, receive a commission for purchases made through these links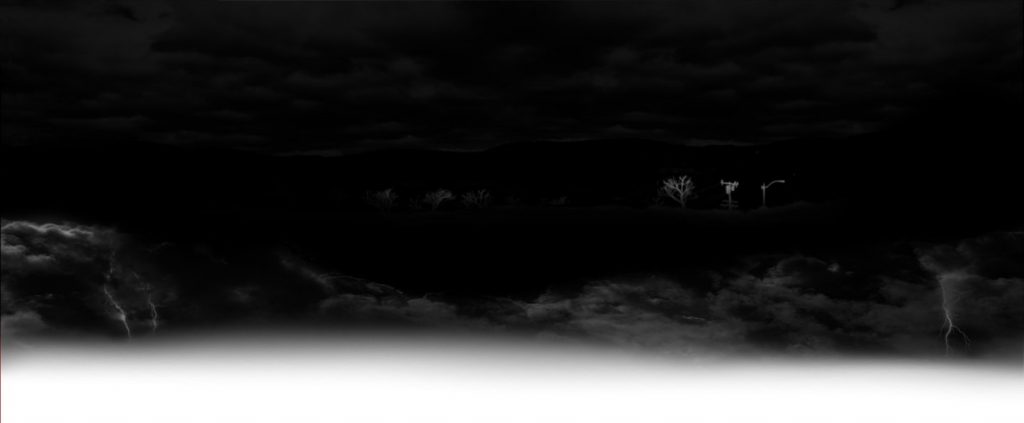 Mary Ellen Samuels
Parricide | Murders for Hire
The Green Widow
Crime Spree
December 8, 1988 / June 27, 1989
The Crimes of Mary Ellen Samuels
Mary Ellen Samuels was convicted July 1st, 1994 of multiple counts of murder with the special circumstances of soliciting murder and conspiracy to murder.
According to testimony, she first hired a reputed drug dealer to murder her 40-year-old husband, Robert Samuels, a motion picture camera assistant who had decided to divorce her following a three-year marital separation and several unsuccessful reconciliation attempts. He was bludgeoned and shot to death in his Northridge home in December, 1988.
Maurizi had argued that Mary Ellen Samuels plotted to kill her husband for two years, after realizing he was "worth more to her dead than alive." Samuels would have received a $30,000 settlement in the divorce, the prosecutor said, but as a widow she inherited $500,000 in real estate, business and insurance proceeds.
Mary Ellen Samuels was also found guilty of funneling $5,000 to two other men to kill the original contract killer, 27-year-old James Bernstein, to prevent him from cooperating with police. Bernstein was suspected of arranging the murder of Robert Samuels, but not of being the actual gunman.
Authorities have never made public the identity of Robert Samuels' alleged gunman, but Maurizi said he is believed to be dead.
Bernstein, who was engaged to marry Samuels' daughter Nicole, was strangled in June, 1989, by Paul Edwin Gaul and Darrell Ray Edwards.
Mary Ellen Samuels Gone Wild
Gaul and Edwards testified for the prosecution against Mary Ellen Samuels under plea agreements that spared them the death penalty. Both are serving sentences of 15 years to life in state prison.
During the year between her husband's murder and her arrest, Samuels inherited and spent more than $500,000 on a Porsche, a Cancun condo, vacations, fur coats, rented limousines, nightclub hopping and custom outfits from a trendy West Hollywood store called Trashy Lingerie.
Her lavish spending habits inspired police and prosecutors to dub Mary Ellen Samuels "The Green Widow."
The trial also included testimony about lurid love letters, male strippers, mother-daughter cheesecake photos, cocaine sniffing, botched murder schemes and a talking parrot that cursed the police.
Among the most eye-catching evidence: A photograph taken of Samuels by a lover within months of the murders, showing her on a hotel bed, nude and smiling, her body covered with about $20,000 in $100 bills.
The Motive For Murder
"Why did she do it? For the love of money," Susan Conroy, Robert Samuels' younger sister, told reporters in a courthouse corridor.
Conroy, who lives in Corona, had urged Hoff to impose the death penalty upon her sister-in-law, who grew up with Conroy and her brother in Santa Ana.
Conroy said her brother, who worked on films such as "The Color Purple," "Heaven Can Wait" and "Lethal Weapon 2," still is "missed very much by his family, his friends and his profession."
"He was taken away from us in such a brutal fashion, and for only one reason. Greed. She must now fact the consequences of her actions."
The Sentence
Neither Mary Ellen Samuels nor her two defense attorneys, Philip Nameth and Josh Groshan, said anything to the judge before sentencing. The defense had sought a new trial, alleging misconduct on the part of the prosecutor and some jurors, but Hoff denied that appeal immediately before passing sentence.
Samuels also declined to speak with the probation officer who prepared her sentencing report, except to make a single point:
"The defendant did wish the court to know that although she has been depicted as a 'green widow' who would do anything for money, she has continually refused to tell her story to the tabloids," Deputy Probation Officer Richard A. Richardson wrote in his report.
Announcing the results of his independent review of the case, the judge declared that the jury's guilty and death verdicts were "clearly supported by the evidence," which he described as "overwhelming . . . extensive, vivid, graphic and most compelling."
"It clearly demonstrated that the defendant planned the murders for a long time, and had the ability to convince others to do her dirty work. The defendant involved many people, even her own teen-age daughter and her daughter's friends."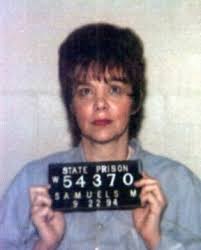 And The Story Ends for Mary Ellen Samuels
Recapping testimony from the penalty phase of Mary Ellen Samuels' trial, Hoff found scant evidence of any positive character traits to counter the gravity of her crimes.
She had a normal childhood, the judge observed, made many family trips to Disneyland, dearly loved a pet dog named Patches, taught a stepdaughter to bake cookies, and was considered a "den mother" and Bible class leader at the County Jail for women, where she has been held for the past four years.
Gloria Pina, who befriended Samuels in jail and attended the trial daily, crossed herself as Samuels was led from the courtroom by several deputies. A man, who told reporters he was a former boyfriend, strained to catch her eye, but Samuels did not acknowledge him.
The Daughter
Samuels' daughter, Nicole, who defied her own lawyer's advice and testified on her mother's behalf during the trial, did not attend the sentencing.
Maurizi said prosecutors consider Nicole Samuels Moroianu, now 26 and the mother of a young son, to be an unindicted co-conspirator. Prosecutors still are contemplating filing charges against her in the deaths of her stepfather and fiancé.
"There's no statute of limitations for murder," Maurizi said.
Both Samuels and her daughter denied plotting to kill anyone and claimed on the witness stand that Robert Samuels had abused them.
But several of the daughter's high school friends testified that she had asked them at school where she could find a gun to kill her stepfather.
Death Row For Mary Ellen Samuels
Mary Ellen Samuels, portrayed during her murder trial as a cold, calculating "green widow" who orchestrated two murders for money, became the fifth woman to be sentenced to death since California resumed capital punishment 17 years ago.
Ten members of the jury that in July had recommended Samuels' execution packed the courtroom's front rows as Superior Court Judge Michael R. Hoff formally sentenced Mary Ellen Samuels to die for orchestrating the murders of her husband and the hit man she hired to arrange the husband's killing.
Later, outside the courtroom, several jurors said the judge had validated their decision that Samuels, a 47-year-old grandmother, deserved execution for her crimes.
December 3, 2019
The U.S. District Court for the Central District of California reversed the death sentence imposed on Mary Ellen Samuels, finding that her trial lawyer had provided ineffective representation when he failed to object to the prosecution's admission of irrelevant evidence of her drug use and involvement in drug sales and that she had posed for "cheesecake" photos. The court said the evidence was not likely to have affected the jury's determination of guilt or innocence but had a reasonable probability of affecting its vote on life or death.
Mary Ellen Samuels had been sentenced to death in Northridge County on September 16, 1994 in the murders of her husband and the man who allegedly helped her hire the actual killer (James Bernstein, 27, on June 27, 1989). (Source: http://www.handsoffcain.info)
Source: murderpedia | handsoffcain.info | oxygen.com