Rita Maze, a 47-year-old woman, was ambushed, then forcibly taken from a rest stop near Wolf Creek, Montana, Tuesday afternoon. The kidnapped woman managed to call her husband from the trunk of the moving car before she was murdered.
WHAT THE BLEEP?
When Rita Maze failed to return home on Tuesday, September 6th, after a trip to Helena, her husband of 26 years started to worry. She was hours behind her expected arrival time and she was not answering her phone. So, after nine hours of fretting over his absent wife, he finally called the police and reported her missing.
Two hours later, his phone rang and it was Rita! She was in a terrible way. Terrified and panic stricken.
She told her husband, Bob, that she had been struck upside the head and she was, at that moment, in the trunk of a car. She was uncertain if she was in her own car or not. But she was certain she had been in the moving vehicle for a very long time. She had no way of knowing where she was in the moment nor the destination direction she was moving in. She said she had been attacked "at an Interstate 15 rest stop 40 miles north of Helena, Montana."
While Rita and Bob were on the phone, the couple's daughter, Rochelle, called the police officer who had taken the missing person report on Rita just a few hours before.
As Rita told Bob the details of her abduction, Bob re-spoke the exact words and Rochelle repeated them again for the officer on the phone with her.
Rita said that she was "overpowered by a 'massive guy' who was about 6 feet, 5 inches tall and wearing a black hoodie." She also expressed great fear about the fact that her abductor now had access to a 9mm Ruger handgun that Rita carried at all times for protection.
"Every single thing my mom was saying to my dad, my dad was saying out loud and I was telling the officer," Rochelle stated later.
AND THEN SHE WAS GONE
About ten minutes into the call, the phone suddenly went dead. It was the last time anyone would talk to Rita Maze.
Authorities quickly 'pinged' the cellphone to help determine Rita's present location. It was also discovered that  her bank card had been used to make purchases at gas stations in towns in Idaho and then again in Washington.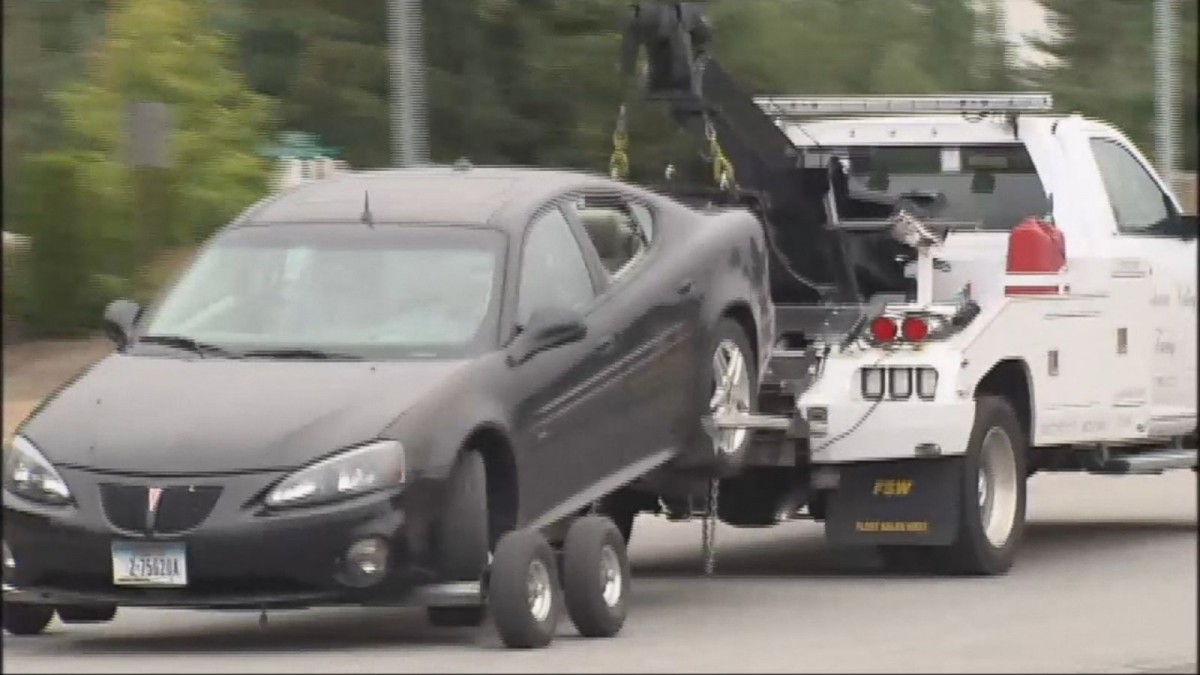 It remains unclear as to whether Rita was knocked unconscious during her abduction or how it was that, nearly ten hours later, she realized that she was still in possession of her cell phone. But, due to that call, Rita was found. Her body was discovered around midnight, on Wednesday, September 7th, 330 miles away in a parking lot near the Spokane, Washington, International Airport. Rita was still in the trunk, dead.
The cause of her death has not been made public.
Investigators were checking the car for fingerprints and DNA to see if they could find a match to someone in the system. Surveillance videos were also being examined.
No suspects yet identified
credit – CNN