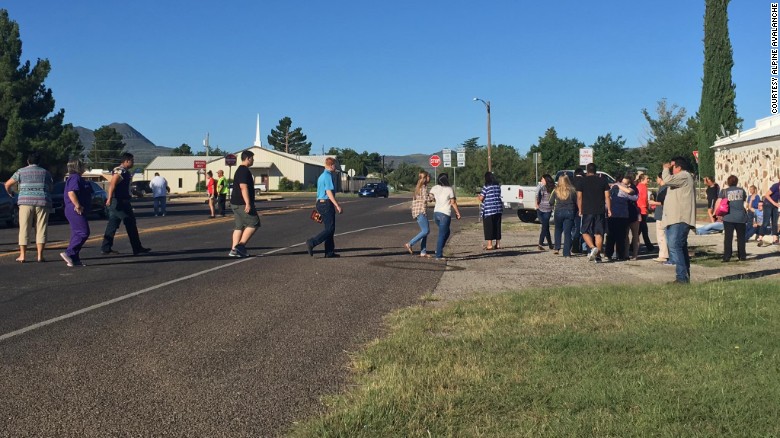 CNN reported 'that a 14-year-old freshman shot and killed herself after wounding another female student in a school shooting at Alpine High School in West Texas, on September 8th, 2016.'
The young female shooter had moved to the area only six months ago. No motive for the shooting was given. The family of the deceased is co-operating with authorities and the wounded girl is reported in stable condition.
SCHOOL SHOOTING ON SEPTEMBER 8TH
According to CNN, the Alpine police chief said his department heard that students were running out of the school around 9 am.
A deputy, who happened to be driving by the school, stopped and entered the band hall. He found the shooter, just 14 years old, dead in a bathroom, with a gun nearby.
Video showed students huddled together and hugging each other, but they were all reported to be unharmed.
Police officers patrolled the streets outside the school, but no other persons were suspected in the incident.