Kenneth McDuff | Serial Killer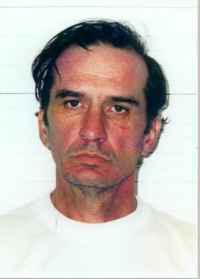 Kenneth McDuff
Born: 03-21-1946
---
Broomstick Murderer
An American Serial Killer
Crime Spree: 1966 / 1991-1992
Death: 11-17-1998 (52)
---
Kenneth McDuff was an American serial killer suspected of at least 14 murders, and served time on death row from 1968 to 1972 and again in the 1990's. Born on March 21, 1946, he was from central Texas and had three siblings. McDuff's mother, Addie McDuff, was well known around her town as "the pistol packin' momma" because of her habit of carrying a firearm and her violent tendencies. McDuff was known to shoot his .22 rifle at living creatures and was often getting into fights with boys older than he was. With these tendencies, he was well known by the sheriff of his hometown.
On the night of the first murders, Kenneth McDuff and his newfound friend, Roy Dale Green, were driving around central Texas when they came across a car parked near a baseball diamond. Inside the parked car were two men and a woman; Robert Brand, his girlfriend Edna Louise, and his cousin Marcus Dunnam. The two men approached the vehicle and ordered the three people into the trunk of both cars. McDuff and Green drove both of the cars to a remote area where both men were shot in the head. The woman was raped by both men and then strangled by Kenneth McDuff with a broomstick. The following day when the murder was announced on the radio, Green felt guilty and turned himself in to the police. In exchange for his testimony against McDuff, he was given a lesser sentence. Kenneth McDuff went to trial and was sentenced to death for the murder of Robert Brand.
As a result of the suspension of the death penalty in 1972 and the overcrowding in Texas prisons, many prisoners were not serving out their full sentences. As a result, Kenneth McDuff was given parole in October 1989. Although never officially connected, another suspected McDuff victim was Sarafia Parker, whose body was found just three days after McDuff's release from prison. Although released on parole, McDuff made no attempt to show he had reformed. He was convicted of making threats and trying to pick fights with others, and even for public drunkenness and a DUI. He began drinking heavily and became addicted to crack cocaine.
During a roadblock in October 1991 a woman with her hands behind her back was seen attempting to kick out the windshield of a car and was never seen alive again. She was later identified as a prostitute named Brenda Thompson. Only a few days later, another prostitute, Regina "Gina" Moore, vanished. In December 1991, Kenneth McDuff and a close friend, Alva Hank Worley, were driving around looking for drugs. Worely later testified, that McDuff would point out specific women along the street that he would like to "take." That night, they saw Colleen Reed, an accountant, who was washing her car at a car wash. McDuff grabbed her and forced her into the car. Both men raped the woman and although witnesses called the police, they were too late. McDuff dropped Worley off and later disposed of the body.
While working at a Quik-Pak market, Kenneth McDuff developed a fascination with his senior manager's wife, Melissa Northrup. On many occasions, he mentioned wanting to rob the store and "take" Melissa. Her husband grew worried when she didn't return home one night following her shift and an investigation was launched. Eyewitnesses were able to identify McDuff in the area of the abduction, as well as at the site where Colleen Reed was kidnapped. A month later, the body of Melissa Northrup was discovered. Around the same time, another body was found in the woods. Her name was Valencia Kay Joshua, a prostitute, who was last seen searching for McDuff's dorm room.
At this point, Kenneth McDuff had fled Texas, obtained a new car and a fake ID. He became a garbage collector. Soon after Melissa Northrup's body was found, he was profiled on America's Most Wanted. Only a day later, a coworker contacted the police to tell them where to find him. He was pulled over during a garbage stop and became America's Most Wanted's 208th successful capture.
During the first trial, involving the death of Northrup, he was rude and disruptive. He even tried to represent himself but could never provide truthful accounts of the night the woman was killed. He was sentenced to death for the murder of Melissa Northrup. Following that trial, he was then tried for the murder of Colleen Reed and was more disruptive this time around. Although her body was never found, he was convicted of killing her based on strong circumstantial evidence and eyewitness accounts. He was again sentenced to death.
Following his arrests, Texas began an overhaul to ensure that no other criminals like him were able to get out on parole. They changed the rules and improved the monitoring upon release; collectively these new rules in Texas became known as McDuff laws. The location of Regina Moore and Brenda Thompson's bodies were provided as his execution date neared. He was even taken out, under tight security, to provide the location of the remains of Colleen Reed.
On November 18, 1998, Kenneth McDuff was put to death by lethal injection in the Huntsville prison.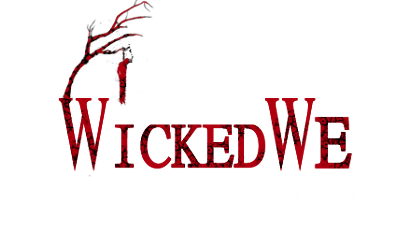 Source: crime museum | garylavergne | en.wikipedia.org |
This site contains affiliate links. We may, at no cost to you, receive a commission for purchases made through these links
WickedWe Suggests: