John Haigh – The Acid Bath Killer
John Haigh was born on 24th July 1909 in Lincolnshire. He was raised in Outwood, Yorkshire. He left school at seventeen and was apprenticed for a time to a motor engineer. John married on July 6th in 1934.
Not wanting to work for someone else, John Haigh started in business for himself by forging vehicle documents. He was soon brought to justice for this and he received fifteen months at Leeds Assizes in November 1934. His wife divorced him and, on his release he started a dry-cleaning business with a partner. This was quite a successful venture, until his partner was killed in a car crash and the business collapsed.
John Haigh Moves To London
John moved to London in 1936 where he was able to get a job as chauffeur to the McSwann family but discovered another swindle that landed him in jail for four years. He was released in August of 1940 but within the year he was back in the pen for stealing. This cost was 21 months. Once he was free again, John Haigh became a salesman for a firm in Crawley, an occupation he followed until 1944.
John Haigh Murders The McSwann Family
In the summer of 1944, John happened to bump into William Donald McSwann, who he had first met in 1936. On 9th September 1944 the two men went for a drink at The Goat in Kensington High Street. They then went to 79 Gloucester Road, where Haigh had a workshop. Once there, John Haigh smashed McSwann's skull in and put his body in a vatt that he had filled with acid.
John then went to see McSwann's parents, with whom he got along with quite well, and told them that their son had gone into hiding to avoid the call-up. He was able to maintain this deception by sending the couple letters purporting to be from their son.
In July of 1945, John Haigh murdered the McSwanns and disposed of their bodies in the same way that he had disposed their son's.
John Haigh Makes Finacial Gain In Murder
Pretending to be William McSwann, John Haigh managed to obtain legal control of all their possessions and sold everything, making over £4,000 in the process, which in 1945 was a great deal of money.
In 1947 he met a couple named Henderson during a property deal. In February 1948 he took them, one at a time, from the Metropole Hotel, Brighton, where they lived, to his new workshop in Crawley. Here he shot them and popped them in the now familiar drum full of acid. He paid their hotel bill and removed all their valuables.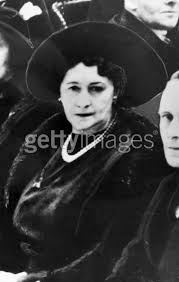 By February 1949, Haigh had been living in the Onslow Court Hotel, South Kensington, for four years. One of the other residents was Mrs Durand-Deacon. She was a 69-year-old widow who had lived at the hotel for over six years. The two often exchanged pleasantries at mealtimes and John Haigh had told her that he was an engineer and inventor. At lunch on the 14th February, Mrs Durand-Deacon showed Haigh some false fingernails that she had designed and asked Haigh if could improve the idea to a product that would be marketable. He told her that he would think about it.
John Haigh Strikes Again
On the 18th the two of them drove to Haigh's ramshackle workshop in Crawley in his Alvis. Here he shot her in the back of the head and, after removing her jewellery and fur coat, put her body in a 45-gallon corrosion resistive drum and filled up the tank with sulphuric acid. He returned to Onslow Court Hotel and ate a three-course dinner.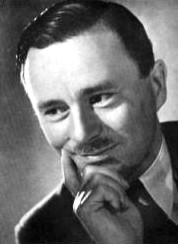 The next day, Saturday, guests at the hotel, who were getting anxious about the absence of Mrs Durand-Deacon from breakfast, asked Haigh if he knew of her whereabouts. He told them that he had arranged to meet her but that she had failed to turn up for their appointment. By the Sunday, it was obvious that something was wrong. Haigh approached Mrs Lane, who had shown concern the day before, and asked if anything had been heard from the missing woman. Mrs Lane told him that she had had no news and that she intended going to the police that afternoon. Haigh offered to accompany her and drove her to Chelsea police station. The policewoman, Sergeant Lambourne, was suspicious of Haigh from the start.
John Haigh's Criminal Record Come To Light
On Monday, Scotland Yard's Record Office was contacted and John Haigh's criminal record came to light. Haigh had driven to Crawley that morning and emptied the sludge from the tank onto the ground outside the workshop. He had then gone to Horsham and had Mrs Durand-Deacon's jewellery valued. When he returned to the hotel the police were waiting for him. He gave them a statement re-iterating his story about the missed appointment.
On Thursday the police returned again to speak with Haigh. Again he gave the same statement, but this time he added a few extra details.
On Saturdy, February the 26th, the authorities went to Haigh's workshop at Crawley. There the detectives found rubber apron, a gas mask and empty carboys. They also found a recently fired .38 Enfield revolver and a dry-cleaning receipt for a black Persian lamb coat.
John Haigh Confesses
At 4.15pm on Monday, February 28th, Detective Inspector Albert Webb was waiting at Onslow Court when Haigh returned. Webb took Haigh back to Chelsea police station to 'assist them with their inquiries.'
Later that night John Haigh confessed to Webb saying, "I've destroyed her with acid. You'll find the sludge that remains at Leopold Road. Every trace has gone. How can you prove murder if there's no body?" He went on to add the McSwanns and the Hendersons to his confession, claiming that he had killed them all so that he could drink their blood.
On March 1st, pathologist Dr Keith Simpson, examined the Crawley workshop. He found bloodstains on the walls and a hat-pin at the bottom of the 45-gallon drum. After Dr Simpson had noticed a gall stone in the sludge in the yard, all the residue was collected and taken to the police laboratory. There it was processed and it produced a list that included 28lb of animal fat, part of a foot, two more gall stones and a full set of dentures. These, once identified by Mrs Durand-Deacon's dentist, sealed Haigh's fate.
John Haigh Charged With Murder
Haigh was charged with the murder of Mrs Durand-Deacon on March 2nd and was taken to Lewes Prison.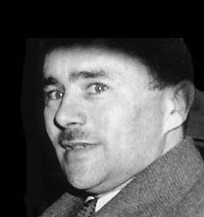 John Haigh's trial began at Lewes Assizes on July 18th, 1949. It was finished the following afternoon.
It took the jury seventeen minutes to find him guilty.
John Haigh was hanged by Pierrepoint at Wandsworth on August 10th, 1949.
credit – murderpedia