Daniel Lee Siebert | Serial Killer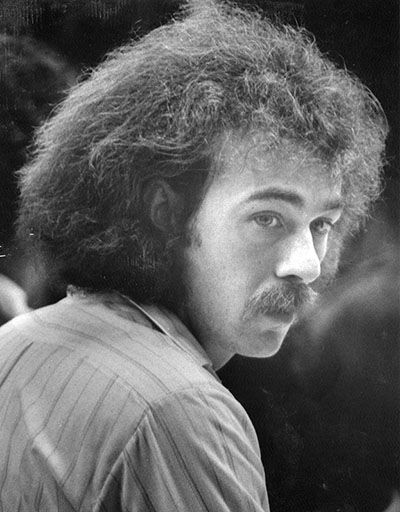 Daniel Lee Siebert
Born: 06-17-1954
---
American Serial Killer
Crime Spree: 1979–1986
Death: 04-22-2008
---
Sentenced to death for four murders, Daniel Lee Siebert spent over 20 years on death row before finally dying of pancreatic cancer on April 22, 2008 in Holman Correctional Facility, Alabama.
Siebert died a helpless prisoner, much the way his life started on June 17, 1954 in Mattoon, Illinois. Daniel was born into a home that was dominated by his abusive, sadistic father, Erwin Julius Siebert.
As a child, Daniel Lee Siebert was sexually and physically abused by his father in every imaginable way; he had been beaten, raped, forced to perform oral sex, and made to put on girl's underwear and have sex with his father. His father would gag him, tie him up, and even urinate on him. Daniel was routinely hit with a bullwhip, so severely that the scars remained until he was a grown man.
Siebert's mother was afraid to expose the abuse occurring in her home, afraid of her husband, until one day when Daniel was 11 years old, and she took him and his sister and left. But, as Siebert later told his son, "I now know, it was way too late".
When Daniel was 12 years old his mother reportedly found a new man, at which point he ran away from home and, according to his son, "was lost to the streets and drugs and prostitution."
Daniel Lee Siebert
In 1972, Daniel Siebert decided to try and straighten his life out. He joined the Marines, under the name Daniel Marlow, and hoped that the discipline would benefit him. But he was given an early dishonorable discharge.
Sometime between 1973 and 1975, Daniel's son and daughter were born. His son, Damian Siebert, is currently a prisoner of the State of California.
Siebert's violence began to get him into serious trouble in 1979, when he was convicted of manslaughter in Las Vegas. By the trail of dead women he left behind, we know that after his release for manslaughter, he traveled from state to state, and at some point, he began using the name Danny Spence.
Around December 30, 1985, Danny was befriended by Donald Hendren. Donald was on his way to Talladega, Alabama to be an artist in residence at the Alabama Institute for the Deaf and Blind. Danny had been carrying an artist's case and hitchhiking near Tucson, so Donald picked him up, and eventually invited him to come to Alabama with him and work at the Institute as well. Siebert declined, and told Donald he was going home to Illinois. The two went their separate ways in Jackson, Mississippi, but it was not long before Donald called Daniel Lee Siebert and persuaded him to come to Alabama.
The Move To Talladega
In January 1986, Daniel Lee Siebert moved in with Donald in Talladega, Alabama and helped Hendren design stage sets at the school. Siebert, still using the name Danny Spence, reportedly volunteered at the school as an art teacher and hoped that it would lead to a permanent position. Donald has reported that he moved out of the apartment shortly after Danny arrived because Danny started dating a student from the Institute, 24-year-old Sherri Weathers, and this was against school policy.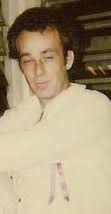 Sherri Weathers was a hearing-impaired single mother, who worked with other handicapped individuals at the school. She had two young sons, 5-year-old Chad, and 4-year-old Joseph. On February 19, 1986, Danny "Spence" went to Sherri's home and strangled her and her boys. His night of murder did not end there. He strangled Linda Jarman, who was also hearing-impaired and lived in the same apartment building as Sherri, and then stole her car.
Their bodies were not found until February 24, when the school had become worried about Sherri, who they had not heard from, and someone called the manager of her apartment building.
The manager tried calling Sherri but there was no answer. Sherri and her boys were found together on her bed, covered with a blanket. The manager then notified the police that there was another woman, Linda Jarman, who was missing. The police went to her apartment and found her naked and strangled, lying dead in her apartment. Her television was on and her car was gone.
Bodies Start Piling Up
"Spence", in the meantime, had not been to work at the school since February 20. Also on February 20th, the body of a 19-year-old, black prostitute, Sheryl Evans, was found after she had been missing for about a week. Her body had been dumped at the side of the road in a nearby county, and police later suspected that Daniel Lee Siebert was responsible for her death.
On February 24, 1986, a 32-year-old cocktail waitress, Linda Odum, who Siebert may have had a relationship with, was reported missing.
On March 3, 1986, Linda Jarman's car was found abandoned, with a flat tire, on Interstate 65 in Kentucky. Nearby, the police found a campsite where there was a large collection of woman's underwear, and a birth certificate with the name "Danny Ray Spence" on it.
Fingerprints from the crime scenes and the car matched Daniel Lee Siebert, who the police discovered had a previous conviction of manslaughter. They also found out that he was presently wanted for first-degree assault in San Francisco, stemming from an incident when he had strangled a prostitute. The woman survived the attack and filed charges against him. There was now a manhunt on for Daniel Lee Siebert, a serial killer.
Daniel Lee Siebert
On March 30, 1986, the decomposed remains of Linda Odum were found outside of Talladega.
The search for Daniel Lee Siebert continued for six months, during which time police received reports that he was in many different states and had possibly even been in Canada. Then, on September 3, 1986, a friend of Siebert's contacted police and said that he had called her. The police were ready for him the next time he called and were able to trace the call to a phone booth in Hurricane Mills, Tennessee. The police showed his mugshots around and some employees at a restaurant recognized him as someone who had been doing some work for the restaurant. When he arrived at the restaurant the next day, he was arrested.
Daniel Lee Siebert quickly confessed to five murders in Alabama (Weathers and her two children, Linda Jarman, and Linda Odum), and he suggested there were others. When the police asked him how many more, he replied, "Maybe a dozen. Maybe more. I try to put those things out of my mind." Police began considering Siebert in unsolved murders across the country.
More Murders To His Credit
In 1987, while awaiting trial, Daniel Lee Siebert confessed to the murders of two women in Los Angeles which had previously been attributed to "The Southside Strangler." This resulted in him being charged with the 1985 murders of 28-year-old Gidget Castro and 19-year-old Nesia McElrath. Both women were black prostitutes and both had been strangled.
Los Angeles County Sheriff Sherman Black stated that Siebert had provided information "that would be known only to the person involved in the murders," and declared that he had no doubt Siebert was responsible for the murders of these two young women. Daniel Lee Siebert had been residing in Southern California during the times of these murders and was known to frequent the Hollywood area. He reportedly explained to police that he murdered prostitutes so that he could take their money.
He was also eventually charged with the 1986 strangulation of 57-year-old Beatrice McDougall, whose body was found in a hotel room in Atlantic City, New Jersey.
In 1987, Siebert received the death penalty for the murders of Sherri Weathers and her children and Linda Jarman. He was sentenced to life for the murder of Linda Odum.
Daniel Lee Siebert
While in prison, Siebert liked to draw, often depicting women and bondage. He stated that he learned how to draw when he was hiding from his father. Siebert sold his artwork on "murderabilia" websites.
He had more than a couple female "pen pals" who were quite devoted to him and would post updates about him and the death penalty laws on the internet.
In 2007, Daniel Lee Siebert was investigated regarding a recent pornography case, for which he was not charged, but a personal correspondent of his was charged with multiple sex crimes in relation to the investigation.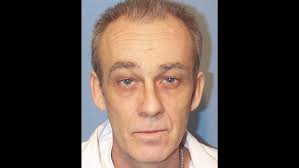 Siebert's execution was set for October 2007, after the Attorney General declared that he had exhausted his appeals. Siebert had challenged death row protocol and the death penalty. He came within a day of his execution before his execution was stayed, pending a Supreme Court ruling.
While being treated for pancreatic cancer, Siebert tried to challenge his death penalty, stating that the drugs used to treat his cancer would interact with the drugs used for lethal injection and cause him unnecessary pain. A physician stated that it was possible the lethal injection drugs would cause him to vomit.
Before the state could put him to death, Daniel Lee Sierbert's cancer killed him. After his death, Alabama Attorney General Troy King said that his death should "put an end to the years of legal shenanigans that have gone on." Esther Brown, executive secretary of Project Hope to Abolish the Death Penalty stated that "He certainly hoped to die from the cancer before he was executed," to which King said, "It's a shame that he got what he wanted, but the people who he brutally executed had no say in the matter at all, and that's the injustice of this."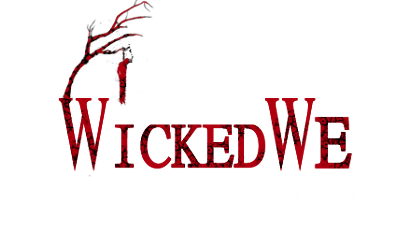 source: documenting reality
This site contains affiliate links. We may, at no cost to you, receive a commission for purchases made through these links