Lorenzo J. Gilyard Jr. | Serial Killer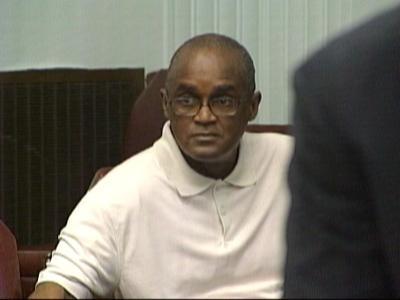 Lorenzo J. Gilyard Jr.
Born: 05-24-1950
---
The Kansas City Slayer
American Serial Killer
Crime Spree: 1977–1993
Incarcerated at the Western Missouri Correctional Center
---
Early 2004, Kansas City police knew that a serial killer had strangled at least a dozen women from 1977 to 1993. But the key clue – a blood sample stored on a freezer shelf for more than 15 years – finally enabled them to arrest the man they said was responsible for strangling at least 12 women.
Police began following Lorenzo J. Gilyard Jr. on April 12th 2004, when DNA linked him to the 12 murders. They said Gilyard didn't do anything unusual during the five days they tracked him. He went to work early, came home early and spent most of his time inside his house in the 8300 block of Kenwood Ave.
The plan was to watch Lorenzo J. Gilyard Jr. to ensure public safety while detectives tied up loose ends in the investigation and then arrest him on Monday, April 19th. But, as officers tailed Gilyard on Friday night, they became concerned that he knew he was being followed.
They Arrest at Denny's
Officers walked into the Denny's restaurant at 1400 Burlington St. in North Kansas City that Friday night and quietly asked Lorenzo J. Gilyard Jr. to come with them, which he did. He had gone there with a female co-worker from Deffenbaugh Disposal Service. She was briefly questioned and then had to find her own way home. Police said information they received later made them then believe that Lorenzo J. Gilyard Jr. was not aware he was being followed.
On April 17, prosecutors charged Lorenzo J. Gilyard Jr. with 10 counts of first-degree murder and two counts of capital murder in connection with the deaths of 11 prostitutes and one mentally ill woman. All were strangled. Eleven were sexually assaulted. Nine were found nude, many of the bodies were posed and several appeared to have been bound at the wrists.
Six victims had items tied around their necks. The items included a shoe string, an electrical cord and the victims' own clothing. The killer apparently used whatever was handy. Five other victims showed signs of being strangled, but no objects were found on their necks.
The 12 women Lorenzo J. Gilyard, Jr. was being accused of killing over 16 years lived hard lives and died equally hard deaths. Most were known by Kansas City police to be prostitutes and many came from difficult circumstances.
Lorenzo J. Gilyard Jr.
Born May 24, 1950, in Kansas City, Lorenzo J. Gilyard Jr. grew into a troubled young adult. Marrying for the first time at age 18, he fathered 11 children with several wives and girlfriends.
In the past he was in and out of jail and prison in the late 1970's and the 1980's on charges ranging from molestation and sexual abuse to burglary and assault.
For the younger Gilyard, the 1970's were marked by periodic scrapes with the law: a weapons charge, disturbing the peace, lying to police officers, that usually netted him short jail time and small fines.
Court records and newspaper accounts reveal that during a six-month period in 1974 he was twice arrested for rape. In February of that year, he was accused of raping a 25-year-old exotic dancer near 27th Street and Troost Avenue. Later she identified Gilyard's Chevrolet convertible and picked him out of a lineup. However, prosecutors never obtained a conviction in the incident.
The Rape of a Child
The following July, Lorenzo J. Gilyard Jr. was charged with raping a friends 13-year-old sister near the Missouri River. He was charged with beating and raping her but told the police that she was lying. Ultimately, he pleaded guilty to molesting the girl and received a nine-month sentence in the Jackson County Jail.
According to Jackson County court records, Lorenzo J. Gilyard Jr. was accused, in 1979, of kidnapping a couple and raping the woman while holding her boyfriend hostage at gunpoint. Although the boyfriend picked Lorenzo J. Gilyard, Jr. from a police lineup and hairs from the victim were found in the building where Gilyard worked as a maintenance worker, jurors acquitted him of rape in September 1980.
That same year, he was convicted of aggravated assault for threatening to shoot his third-wife. She divorced him in January 1981. The next month, Gilyard assaulted his ex-wife twice, beating and pistol-whipping her during one attack and breaking her front teeth and stabbing her in the arm with an ice pick in the second attack. He was convicted of third-degree assault in each case. He mainly served probation for the crimes.
Prison
In November 1981, Gilyard earned his first sentence to a state prison in Missouri when he was sentenced to four years for second-degree burglary. He began serving that sentence on May 17, 1982, eight days after the body of Margaret J. Miller (that authorities then suspected Lorenzo J. Gilyard, Jr. had killed) was found. He was released on parole on Jan. 10, 1983, but returned to prison shortly after for violating the terms of his release.
Following a complaint from Wyandotte County authorities in 1983, Lorenzo J. Gilyard, Jr. was sentenced to a Missouri prison for up to four years for making a bomb threat.
Lorenzo J. Gilyard Jr. Changes His Ways
On his return, Lorenzo J. Gilyard Jr. appeared to settle down. He went to work for the company that had employed his father in its maintenance department, the Deffenbaugh Disposal Service. Gilyard began working in residential trash collection for the company on January 2, 1986. He began his career on the back of a trash truck and worked his way up to driver and was eventually promoted to supervisor.
Company spokesman Tom Coffman said Gilyard was a reliable employee. "He had respect for his peers and was even-tempered and friendly. He would bring gifts to people here regularly, like on their birthdays."
People close to Gilyard, described him as reliable, friendly, helpful, hard working and "quick to make a joke."
Most of his neighbors described Lorenzo J. Gilyard Jr. as friendly and helpful. They stated that he was proud of his job.
On Gilyard's front door hangs a wood sign engraved with "Gilyard" and below the names "Lorenzo" and "Jackie." Though he has been married several times, the latest marriage has lasted about a decade.
Attentions Turn Again To Lorenzo J. Gilyard Jr.
One night Lorenzo J. Gilyard, Jr. helped a neighbor load a bicycle into her car and later invited her to an omelet dinner in his home. After three or four glasses of wine, Gilyard reached across the table and began pulling at the woman's top, saying he wanted to see her breasts. She recoiled and backed through the studio apartment, landing on a bed with Gilyard straddling her waist.
"I kept telling him that all I wanted to do was go home," the woman said later in a deposition. "The entire time, Gilyard said that "he was going to kill himself," the woman recalled. Gilyard took a kitchen knife and placed it at his own throat and then at her's.
Afterward, Gilyard let the woman leave, records show. She immediately called police. Authorities charged Gilyard with forcible sodomy, sexual abuse and assault. The case appeared headed for trial, but Gilyard pleaded guilty to everything except the sodomy charge on October 30, 1989.
The victim agreed to the plea bargain because she did not want her mental health history debated before a jury, according to a transcript of the hearing. She also did not want to admit in court that she had been drinking before the incident.
The deal had something for Gilyard, too. He was placed on probation for three years and was required to seek counseling for sexual abuse and anger control. The victim supported the plea agreement.
Trouble In The Neighborhood
One of Gilyard's other female neighbors also had troubles with him. According to court records, Gilyard approached the woman in September of 1995 and began describing intimate details about her. She began to suspect that Lorenzo J. Gilyard, Jr. was stalking her.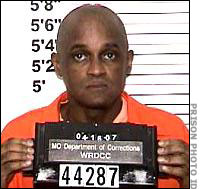 For months, Gilyard made unwanted advances, that included lewd gestures, the neighbor reported in court filings. "I have pointed out to him that he is married, to which he simply shrugs and indicates that what his wife doesn't know won't hurt her," the neighbor wrote. Gilyard tried to act like a friendly neighbor by bringing her wine or firewood, she said, but "I felt there was a control game at issue here."
She answered her doorbell one early morning and found Gilyard standing there with a newspaper, she said. "He eyed me in his robe, and made an obscene sexual gesture "I yelled, 'I'm not interested.'"
Other times she saw him looking in her window, she said, and she twice saw him lurking outside her home at night. "As a deaf single woman living alone," the woman said, "I fear for my safety and security in my own house."
In July 1996, the neighbor filed for an order of protection and then moved out of town.
Other Neighbors Had Problems Too
Penny Bradley said she and her husband were moving a new television into their home in the fall of 2001 when they backed a truck into Gilyard's driveway. He came out and confronted them about being on his property, which is marked with signs that warn against trespassing. A sign posted on a large tree in Gilyard's front yard says, "Private Driveway. Do Not Enter."
Her husband then went inside Gilyard's home to talk, Bradley said. While there, Gilyard displayed two guns. The couple filed a police report. Other neighbors confirmed that the Bradley's had reported to them that they had trouble with Gilyard. Bradley, though, said she seldom saw Gilyard or his wife.
Gilyard's Ex Wife Had Her Own Story To Tell
Rhena Hill married Lorenzo J. Gilyard Jr. in 1968 after she became pregnant. They divorced after what Hill described as "five years of torture." "He's destroyed my life and now it's crept back up. It's horrible."
Hill agreed to be interviewed on the condition that she be identified only by her maiden name. She has remarried and tried to put her life with Lorenzo J. Gilyard, Jr. behind her.
Hill and Gilyard met in high school and attended dances together. She described him as fun. But that changed when they married. The physical and mental abuse was almost continuous. "He beat me and raped me. He threatened me and said he'd kill me."
Gilyard wouldn't let her use all the rooms of their home. "He loves nice things, pretty things, But you can't use them. He made me live in one room, the bedroom, for five years."
Hill has received psychiatric help for the abuse she suffered during the marriage. But her nerves have been bothering her since Gilyard's arrest.
Trouble In The Family
In 1970, his father, Lorenzo S. Gilyard Sr., was convicted of assault with rape and sentenced to six months. His brother, Daryle Gilyard, is serving life without parole in the murder of a friend in a drug deal. A woman who has the same mother as Gilyard also is serving a life sentence for murder. While working as a prostitute in 1983, Patricia D. Dixon, fatally stabbed a Johnson County customer 11 times in a dispute over $35.
Lorenzo J. Gilyard Jr., the man accused of strangling a dozen women, in what may be the state's largest serial murder case, lived in a modest, single-story home at the end of a dead-end street.
Police went to his home in the 8300 block of Kenwood Avenue hoping to find "souvenirs or trophies" from the victims. They reported that they seized audio tapes, videocassette tapes and a mini cassette recorder. Returning on Saturday with a new warrant, police seized a gray floor safe, a key, a combination lock, a computer, shoes, bras and a pair of women's panties.
Investigators did not find some items they had sought, including a white scarf, jewelry and other items from the victims. But they did find enough.
Accused
Authorities accused Lorenzo J. Gilyard, Jr. of raping several women, but they never convicted him of rape. They charged him with armed robbery and sodomy. He defeated those accusations, too. He was, however, convicted of molestation, sexual abuse and assaults.
And they alleged he was also their serial killer, the man who preyed for 17 years on women who walked the streets. They say he killed at least 10 women and two girls from 1977 through 1993. He was tried on 7 first-degree murder charges.
Common Denominators
All the victims have several things in common: All were found dead during the same one and a half year period, all were left in secluded or obstructed locations, all were strangled, all showed signs that they were involved in a struggle, all were missing their shoes and all but one showed distinct signs of sexual intercourse," Prosecution Attorney Jim Kanatzar said in opening statements to the court.
Lorenzo J. Gilyard, Jr. was found guilty of 7 counts of murder and was given life without parole on 2007.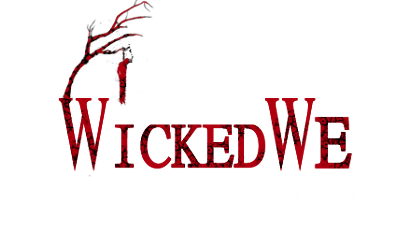 source: murderpedia | wikipedia | peoplepill | dbpedia.org
This site contains affiliate links. We may, at no cost to you, receive a commission for purchases made through these links