John Christie | Serial Killer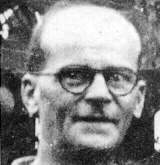 John Christie
Born: 04-08-1899
---
The Monster of Rillington Place
English Serial Killer
Crime Spree: 1943-1953
Hanged on 07-15-1953
---
John Christie was an English Serial Killer who was arrested, tried and hanged in 1953. He was a serial murderer and a necrophiliac who was active during the 1940s and early 1950s. He murdered at least eight people, including his wife, Ethel
Prior to his arrest, he was involved in another previous murder trial, as a principal witness for the Crown. His fellow tenant Timothy Evans was accused of the murders of his own wife and child, and subsequently convicted of, and executed for, the murder of the baby. Many critics have long speculated that John Christie himself committed the murders and framed Evans for them.
Others have suggested that there could have been two separate murderers living in the same shared house at the same time. Mr. Justice Brabin stated in 1966 that it was "more probable than not" that Evans killed his wife and that he did not kill his daughter, Geraldine. While neither Christie's nor Evans' innocence or guilt concerning these particular crimes have ever been conclusively proven, the case sparked massive public outrage, and contributed to the suspension of the death penalty in Britain in 1965.
Early Life of John Christie
John Christie was raised in Halifax, then in the West Riding of Yorkshire. He was abused by his father and dominated by his mother and sisters. At the age of eight John was witness to the open coffin of his beloved grandfather.
Christie won a scholarship to Halifax Secondary School when he was 11. He excelled particularly at mathematics and algebra, and was skilled at detailed work. It was later found he had an IQ of 128. He sang in the choir and became a scout, but he was unpopular with his fellow pupils. Upon leaving school in 1913, John Christie became an assistant movie projectionist.
By the time he reached puberty, John already associated sex with death, dominance and violent aggression, rendering him impotent unless in complete control. His first attempts at sex were failures, branding him as "Reggie-No-Dick" and "Can't-Do-It-Christie" throughout his adolescence. He was also a hypochondriac and hysteric and often exaggerated or feigned illness as a ploy to get attention.
John Christie enlisted as a signalman in World War I, during which he was hospitalized after a mustard gas attack, claiming to have been blinded. No record of his supposed blindness exists. He also pretended to be mute for nearly three years.
John Christie married 22-year-old Ethel Waddington from Sheffield, on May 10, 1920. It was a dysfunctional union, as Christie was impotent with her yet frequented prostitutes often. Friends and neighbors gossiped that she stayed with him out of fear. They separated after four years, when Christie moved to London and Ethel lived with relatives.
Early Criminal Career
Over the next decade, John Christie was convicted of several petty criminal offences. These included: three months' imprisonment for stealing postal orders while working as a postman on April 12, 1921; nine months in Uxbridge jail in September 1924 for theft; six months' hard labor for assaulting a prostitute (with whom he was living in Battersea) in May 1929; and three months' imprisonment in 1933 for stealing a car from a priest who had befriended him.
John Christie and his wife reconciled after his release in November 1933. He did not reform, however; he continued to seek out prostitutes to relieve his increasingly violent sexual urges, which included necrophilia.
In December 1938, Christie and his wife moved into the ground floor apartment of 10 Rillington Place in the Ladbroke Grove neighborhood of Notting Hill. On the outbreak of World War II, he applied to join the police force and was accepted, and was assigned to Harrow Road police station. Christie began an affair with a woman working at the police station whose husband was a serving soldier. The relationship lasted until December 1943, when he resigned. The husband caught them in bed and beat Christie half to death.
Murders
The first person John Christie admitted to killing was Ruth Fuerst, whom he impulsively strangled during sex in August of 1943. In October of 1944, he murdered a work colleague, Muriel Amelia Eady, by promising to cure her bronchitis with a "special mixture" he had concocted, using domestic gas which contained carbon monoxide that would render a person unconscious. Once Eady was knocked out, Christie choked her to death and raped her post-mortem. Christie buried both Fuerst and Eady in the building's communal garden.
Beryl and Geraldine Evans
Timothy Evans and his pregnant wife, Beryl, moved into the top-floor flat of 10 Rillington Place in April 1948. On October 10, Beryl gave birth to a daughter, whom they named Geraldine. In November 1949, Beryl Evans found out she was pregnant again, and feared they could not afford another child. Evans later told police that John Christie promised the couple he could abort the baby.
On November 8, Christie used his "special gas" to incapacitate Beryl, whom he strangled and raped post-mortem. When Evans returned from work that night, Christie told him that Beryl had died during the procedure and that they had to hide the body, as abortion was illegal in England at the time. John Christie then convinced Evans to stay with a relative in Wales and leave Geraldine in his care. Evans later said he returned to the apartment several times to ask about Geraldine, but Christie had refused to let him see her.
On November 30, 1949, Evans went to the police in Merthyr Tydfil and said he had accidentally killed Beryl by giving her something contained in a bottle that a man had given him to help abort her unborn baby, and then disposing of her body in a sewer drain. He told the police that, after arranging for Geraldine to be looked after, he had gone to Wales.
John Christie
When police examined the drain outside the front of the building, however, they found nothing and, furthermore, discovered that the manhole cover required the combined strength of all three officers in order to remove it. When re-questioned, Evans said that John Christie had offered to provide an abortion for Beryl. Evans had returned home from work on November 8th to find Beryl dead. He said Christie then disposed of the body and made arrangements for some people to look after Geraldine while Evans lay low.
During a search of 10 Rillington Place on December 2, 1949, the police found the bodies of Beryl and Geraldine Evans hidden in the wash house in the back garden. Both had been strangled. When Evans was shown the clothing taken from the bodies of his wife and child, he was also asked whether he was responsible for their deaths. This was, according to Evans' statement, the first occasion in which he was informed that his baby daughter had been killed. However Timothy Evans then confessed to having strangled Beryl during an argument over debts and strangling Geraldine two days later, after which he left for Wales.
This confession, along with other contradictory statements Evans made during the police interrogation, is often cited as proof of his guilt, although authorities say his interrogation was worded by investigating officers and carried out over the course of late evening and early morning hours to the physical and emotional detriment of the accused.
Evans later recanted this testimony, and the case went to trial, which began on January 11, 1950. John Christie was a key witness for the prosecution, and was instrumental in Evans being found guilty two days later. The jury took only 40 minutes to come to this decision. After a failed appeal on February 20, Timothy Evans was hanged on March 9, 1950.
Murders after the conviction of Timothy Evans
John Christie was fired from his job from the Post Office Savings Bank, which he had held for the previous four years, due to the disclosure of his previous criminal offences at Evans' trial. He sank into deep depression and lost 28 pounds. He remained unemployed until August 1950, when he found a clerical position with British Road Transport services.
He stayed there until December 6, 1952, when he suddenly resigned. Christie claimed to his boss and to his neighbors that he had found a job with better prospects in Sheffield and that he would be leaving London to move there with his wife early in the new year. When his wife disappeared, he claimed she had already moved and that he would be following on soon.
In fact, John Christie had murdered his wife in bed on the morning of December 14, 1952. She was last seen alive two days earlier. The day after he murdered his wife, he altered the date of a letter she had written on the 10th to the 15th, explaining that Ethel had no envelopes so he sent the letter from work. On December 16, he took his wife's wedding ring to a jewelry shop and sold it. A week after that, he sold her watch and wedding band. He kept writing letters to her sister in Sheffield up to early January, claiming that rheumatism had prevented her from writing.
---
article continued below
article continued below
---
John Christie
On January 8, 1953, Christie sold most of his furniture. He kept three chairs, a kitchen table and a mattress to sleep on. On February 2, he forged his wife's signature on her bank account and emptied it. After early February, Christie no longer bothered to answer the letters from relatives inquiring after his wife.
Between January 19 and March 6, 1953, John Christie murdered three more women he invited back to 10 Rillington Place: Kathleen Maloney from Southampton, Rita Nelson, and Hectorina MacLennan. Christie claimed that MacLennan had wandered off and kept up the pretense for two weeks, asking her boyfriend, Alex Baker, how she was. Baker presumed she had gone back to her native Scotland.
John Christie moved out of 10 Rillington Place on March 20, 1953. He defrauded a couple who took up residence by taking a rent payment from them, although he was not authorized by the landlord of the property to do so. They were forced to move out within 24 hours. The day he left Rillington Place, Christie booked a room at the King's Cross Rowton Houses under his real name and address. He asked for seven nights, but only stayed for four, leaving on March 24, 1953.
A few days later, a new tenant discovered the bodies hidden in a wallpapered-over coal cellar in the kitchen. Pathological tests later revealed carbon monoxide in their bodies. He called the police and a nationwide manhunt ensued on March 25. Three days later John Christie telephoned the News of the World and arranged to meet a reporter, offering an exclusive interview; he said he would allow himself to be handed over to the police in exchange. The meeting never took place because Christie was frightened by the arrival of two policemen as he waited to meet the reporter.
The Arrest of John Christie
After he left Rowton House, Christie wandered all over London, sleeping on park benches at night. The search for him ended on the morning of March 31 when he was arrested near the embankment at Putney Bridge after being challenged about his identity by a policeman. When asked what his name and address were, he said "John Waddington, 35 Westbourne Grove". He was then asked to remove his hat. The policeman recognized him and asked: "You are John Christie, aren't you?" Christie confirmed that he was. When arrested, he had with him his identity card, a ration book, his union card, an ambulance badge, and an old newspaper clipping about the remand of Timothy Evans.
The next day John was charged with his wife's murder. On April 15, he was charged with murdering the three prostitutes.
While in prison, John Christie confessed to murdering all the women found in the cellar, as well as Beryl Evans. He never admitted to killing Geraldine Evans however. He was interviewed after the trial by John Scott Henderson QC, the Recorder of Portsmouth, who had been placed in charge of an inquiry into the case by David Maxwell Fyfe, the serving Home Secretary.
Christie's trial began on June 22, 1953, in the same court where Evans had been tried. He was on trial solely for the murder of his wife. Christie pleaded insanity and claimed to have a poor memory of the events. The jury rejected the plea and, after 22 minutes, found him guilty of murdering his wife.
On June 29, John Christie said he would not appeal against the death sentence. Fyfe said on July 13 that he would not grant a reprieve because there were no physical or psychological grounds for doing so. Some MPs tried to postpone the execution so that Christie could talk more about the earlier murders but Maxwell-Fyfe refused to grant this. Christie himself refused in the final days of his life to meet MPs in his cell. He was hanged by Albert Pierrepoint at Pentonville Prison, on the same gallows as Timothy Evans.
Controversy
While John Christie neither confessed to nor was convicted of killing Geraldine Evans, public opinion widely considered him guilty, casting doubt onto the fairness of Evans' trial and execution.
To date, there exists no definitive evidence to prove or disprove Evans' innocence or Christie's guilt in Geraldine's murder, although the Brabin inquiry conducted during 1965-1966 concluded that Evans had probably killed his wife, but not his daughter. Timothy Evans was granted a posthumous pardon in 1966.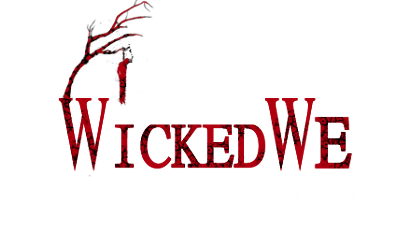 source: murderpedia / wikipedia
This site contains affiliate links. We may, at no cost to you, receive a commission for purchases made through these links