Sergey Martynov | Serial Killer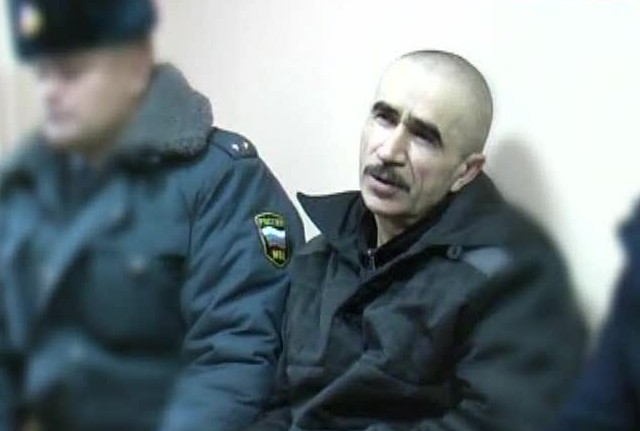 Sergey Martynov
Born: 06-02-1962
---
Homeless Serial Killer
Russian Serial Killer
Crime Spree: 1992 / 2005 – 2010
Death:
---
Voronezh Region court has sentenced a homeless serial killer, Sergey Martynov, to life in prison. The court agreed with the prosecution, who proved that the criminal using a knife, scalpel and other objects at hand slaughtered eight people in ten regions of Russia: from Vladimir Region to Yekaterinburg.
Homeless, and twice former convict Sergey Martynov murdered, as the Investigative Committee found out, out of personal dislike and wishing, as he claims, to spare the world of useless people. The law enforcement bodies do not tend to call him a maniac because he, as experts concluded, was perfectly aware of his actions.
Sergey Martynov, 50, was tried in Voronezh, as in September 2010, he committed his last murder, strangling a homeless woman with his belt, not far from this city. The regional court found the killer guilty of eight deaths, infliction grave injuries and "sexual violence" against an 8-year girl and sentenced him to life-long imprisonment. "Martynov's crimes, – says official spokesman to the Russia's Investigative Committee Vladimir Markin, – were notable for their special cynicism, he committed outrages upon many of the bodies".
Sergey Martynov
Judging by the materials of criminal investigation, Sergey Martynov committed his first crime in 2005 in Kemerovo attacking a 17-year-old girl. He slashed the girl's face with a razor blade. The victim stayed alive, but the scar remained. The attack took place in a short time after Martynov had been released from prison where he had served out 12 years for a murder of a minor aggravated by rape committed in 1992 in Abakan. He had been sentenced to 15 years, but had been granted a parole. It is remarkable that Sergey Martynov was detained after attacking a girl on a hot scent, his guilt was practically proven. But the court let him free under a written undertaking not to leave the place but he disappeared anyway.
The court recognized that Sergey Martynov committed eight murders in ten regions of the Russian Federation: from Vladimir Region to Yekaterinburg. The scheme of the crimes was roughly the same. The criminal got acquainted with a heavily drinking and, in many cases, homeless woman. During a joint drunken feast his companion somehow irritated him (for example by becoming rude or obtrusive) and Martynov attacked her with a knife. In some cases he cut out internals or pieces of skin.
The killer became infamous in 2010 after he had killed a 70-year-old woman named Tamara Sadikova in Ufa. Except usual evidence like fingerprints, cigarette butts and many other traces, he left two letters: "for cops", where he said that he was not afraid of them and for the victim's son where he called him "a nice man" and gave him to know that he had saved him from a burden represented by his heavily drinking mother. Furthermore, the killer abused an-8-year-old girl, whose father had hired Martynov to repair a roof in the Nizhny Novgorod Region.
Sergey Martynov
According to investigators Sergey Martynov moved around Russia by hitchhiking, easily found fellow travelers and work thanks to his frail build and the fact that he was a quiet, polite person with skills of an electrician and a shiftmen. The criminal was detained in 2010, in an unfinished hotel near café Dzhambul located near one of large highways in the Voronezh Region. He was working there as an electrician.
They say in regional prosecutor's office that they don't tend to think the convict a maniac. The thing is the forensic expert examination confirmed his complete sanity noting Sergey Martynov's thirst for dominating over others combined with general irritability. "He killed mainly not on sexual motives, but on personal dislike. That means that the circumstances of the crimes were in many ways domestic", – they said in prosecutor's office.
He was sentenced to life in November of 2012.
source: murderpedia
This site contains affiliate links. We may, at no cost to you, receive a commission for purchases made through these links