Derrick Bird | Mass Murder
Derrick Bird
Born:
---
The Cumbria Shootings
British Spree Killer
Crime Spree:
Death:
---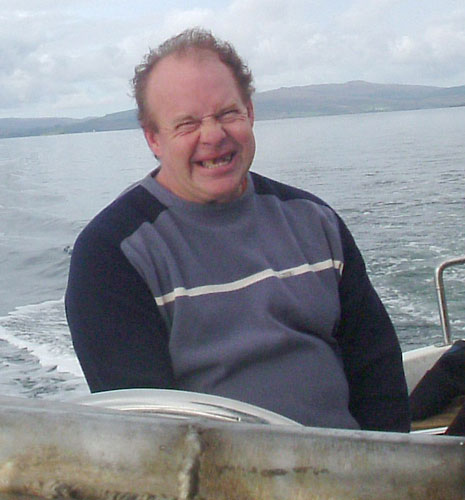 The Cumbria Shootings were a killing spree that occurred on June 2nd, 2010 when a lone gunman, Derrick Bird, killed 12 people and injured 11 others before killing himself in the county of Cumbria, North West England, United Kingdom.
The series of attacks began in mid-morning in Lamplugh and moved to Frizington, Whitehaven, Egremont, Gosforth and Seascale, sparking a major manhunt by Cumbria Constabulary.
Derrick Bird, a 52-year-old local taxi driver, was later found dead in a wooded area, having abandoned his vehicle in the village of Boot. Two weapons that appeared to have been used were recovered. There were 30 different crime scenes investigated. Police confirmed it was the worst incident of mass shooting in Britain since the Dunblane massacre of 1996.
The Queen paid tribute to the victims and The Prince of Wales later visited Whitehaven in the wake of the tragedy. The Prime Minister, David Cameron and Home Secretary Theresa May also visited West Cumbria. A memorial fund was set up to aid victims and affected communities.
The Timeline
Targeted Shootings
The incident began when Derrick Bird, a self-employed taxi driver from Rowrah, first shot dead his twin brother, David Bird, in Lamplugh, then shot dead the family solicitor, Kevin Commons, in Frizington. At 10.20 BST the police were telephoned. Derrick Bird then moved on toward Whitehaven. At 10:33, there was a shooting incident close to the taxi rank in Whitehaven. It emerged that the suspect, later identified as Bird, had shot dead a taxi driver who was known to him, and that he had shot several others.
Random Shootings
Soon after this, residents in the towns of Whitehaven, Egremont and Seascale were urged to stay indoors after the shots were heard and there were further shooting incidents. Derrick Bird drove through several local towns firing apparently at random. In Egremont, Bird killed a further two people on the streets. A couple were both shot dead in the village of Wilton and a mole-catcher in a field in Carleton was also killed. A former semi-professional rugby league player, Garry Purdham, was shot dead outside the Red Admiral Hotel at Boonhead, near Gosforth. Derrick Bird also killed three people in Seascale: two pedestrians and a man driving a car. The motorist died, although it was not clear at first whether he died from gunshot wounds or the resultant car crash.
Search for the Suspect
Derrick Bird was last seen alive at 12.30. Shortly after 12:30, police confirmed that there had been a number of fatalities and that they were searching for a suspect.
Police announced they were searching for the driver of a dark grey Citroën Xsara Picasso, driven by the suspect identified as Derrick Bird. Bird reportedly abandoned his car in the village of Boot and continued to evade the police on foot.
At 14:00, Deputy Chief Constable Stuart Hyde announced that a body, believed to be that of Derrick Bird, had been found in a wooded area, along with a rifle. Police confirmed shortly afterwards that members of the public who had previously taken shelter during the incident could now resume their normal activities.
During the manhunt, the gates of the nearby Sellafield nuclear reprocessing plant were closed as a precaution, and the afternoon shift was told not to come to work. This was the first lockdown in the history of the plant.
The Victims of Derrick Bird
Targeted Killings
1. David Bird, 52, killed at Lamplugh, the twin brother of the gunman, Derrick Bird
2. Kevin Commons, 60, killed at Frizington, the gunman's family solicitor.
3. Darren Rewcastle, 43, killed at Whitehaven, fellow taxi driver known to Derrick Bird
Random Killings
4. Susan Hughes, 57, killed at Egremont.
5. Kenneth Fishburn, 71, killed at Egremont.
6. Jennifer Jackson, 68, killed at Wilton, wife of James Jackson.
7. James Jackson, 67, killed at Wilton, husband of Jennifer Jackson.
8. Isaac Dixon, 65, killed at Carleton.
9. Garry Purdham, 31, killed at Gosforth, brother of England rugby league captain Rob Purdham.
10. Jamie Clark, 23, killed at Seascale.
11. Michael Pike, 64, killed at Seascale.
12. Jane Robinson, 66, killed at Seascale.
Perpetrator – The Lone Gunman – Derrick Bird
13. Derrick Bird, 52, suicide at Boot
The Aftermath
At 15:00, Prime Minister David Cameron, taking his first session of Prime Minister's Questions, announced that "at least five" people had died, including the gunman. Later that evening, a police press conference in Whitehaven announced that 12 people had been killed, that a further 11 people were injured, and that the suspect had killed himself. They also confirmed that two weapons had been used by the suspect in the attacks and that thirty different crime scenes were being investigated.
Over the next few hours, Bird's shooting of his brother and solicitor was revealed. The police stated that the shootings took place along a 15-mile stretch of the Cumbrian coastline. Helicopters from neighboring police forces were used in the manhunt, while those from the RAF Search and Rescue Force and the Yorkshire Air Ambulance responded to casualties. A major incident was declared by North Cumbria University Hospitals NHS Trust at West Cumberland Hospital, Whitehaven, with the accident and emergency department at the Cumberland Infirmary, Carlisle, on full incident stand-by.
Derrick Bird had been a licensed firearms holder and the incident sparked debate about further gun control in the United Kingdom; the previous Dunblane and Hungerford shootings had led to increased firearms controls.
Derrick Bird
Derrick Bird was a son of Joseph and Mary Bird, who is terminally ill. He had a twin brother, David and an older brother. He lived alone in Rowrah, and had two sons with a woman from whom he separated in the mid 1990's. He became a grandfather on 22 May 2010, and was variously described as a popular and quiet man who worked as a self-employed taxi driver in Whitehaven. There are unconfirmed reports that he had previously sought help from a local hospital due to his fragile mental state. Derrick Bird had a shotgun certificate from 1995 onward, and a firearms certificate for a rifle from 2005 onward. He was being investigated by HM Revenue and Customs. The body of Bird was formally identified at Furness General Hospital in Barrow-in-Furness, and he was cremated at a private service on June 18th 2010.
Possible Motives
There has been speculation that Derrick Bird may have had a grudge against people associated with the Sellafield nuclear power plant that he worked for as a joiner, resigning in 1990 due to an allegation of theft of wood from the plant. He was subsequently convicted, and given a 12 month suspended sentence. Three of the dead were former employees, although there is no evidence that any were involved with his resignation.
A fellow taxi driver, who described himself as one of Bird's best friends, and was shot in the hand, has claimed that Derrick Bird had a relationship with a Thai girl he met on holiday in Pattaya, Thailand. It has been further claimed by another friend of Bird that he had sent £1,000 to the girl, who subsequently ended their relationship via a text message; he added that Derrick Bird had been "made a fool out of".
It has also been speculated that Bird had been involved with a family dispute over a will. The speculation was heightened when it was revealed that Bird had targeted both his twin, David, and the family's solicitor, Kevin Commons, in his attacks, killing both.
Police investigating the killings have also found that Derrick Bird was the subject of an ongoing tax investigation by HM Revenue and Customs for tax evasion. This suggests that he could have been pressured by the threat of possible future prosecution and punishment at the time of the killings, suggesting a possible cause of his actions. According to Mark Cooper, a fellow taxi driver who had known him for 15 years, Bird had accumulated £60,000 in a secret bank account and was worried he would be sent to prison for hiding the cash from HM Revenue & Customs.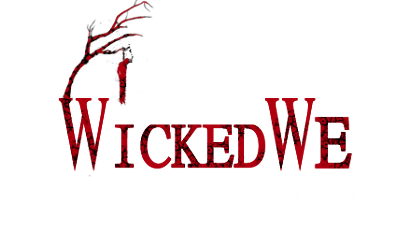 source: murderpedia | wikipedia
This site contains affiliate links. We may, at no cost to you, receive a commission for purchases made through these links