Jodi Ann Arias
The Woman Who Made
Basic Instinct
Look  Like A Walk In The Park
Here's the quick story of Jodi Ann Arias and Travis Alexander
On June 4th, 2008, Travis Alexander, a salesman, was killed at his home in Mesa, Arizona. Alexander's injuries consisted of multiple stab wounds, a slit throat, and a shot to the head. The medical examiner ruled his death a homicide.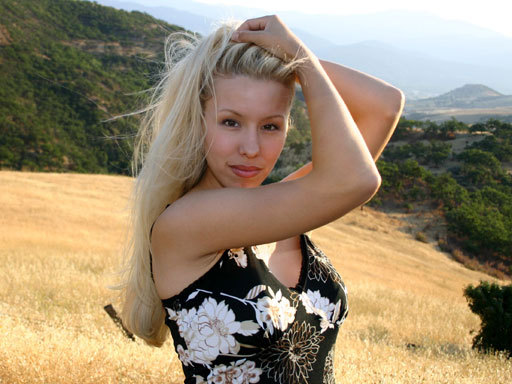 Jodi Ann Arias, Alexander's ex-girlfriend, was charged with his murder and her trial began on January 2, 2013. Arias finally testified that she killed Alexander in self-defense.
The wounds on his body however would tell quite a different tale before the whole thing was over.
Jodi Ann Arias was found guilty of first-degree murder on May 8, 2013.
The case gained significant attention from the news media and was considered by many as an example of both trial by media and a media circus.
The Slightly Longer Version
Travis Victor Alexander
Travis Victor Alexander was born on July 28, 1977, in Riverside, California. After his father's death, Alexander and his siblings were taken in by their paternal grandmother, Norma Jean Preston Alexander Sarvey, who eventually introduced them to The Church of Jesus Christ of Latter-day Saints.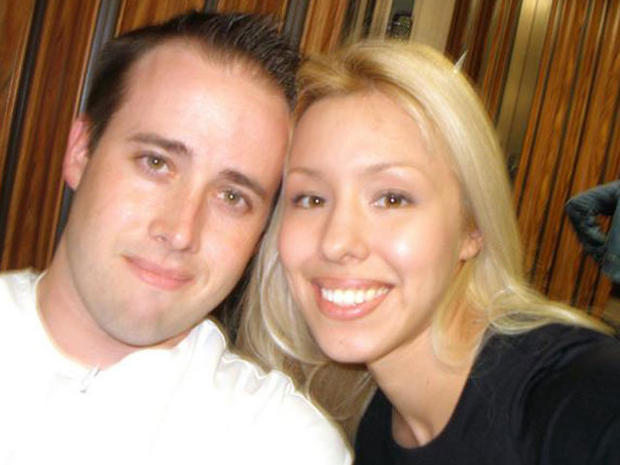 Travis Alexander became a salesman for the multilevel marketing company Prepaid Legal Services. He also worked as a motivational speaker.
Jodi Ann Arias
Jodi Ann Arias was born on July 9, 1980, in Salinas, California. She and Alexander met in September of 2006 at a Prepaid Legal Services conference, located in Las Vegas, Nevada. On November 26, 2006, Arias was baptized into the Latter-day Saint faith by Alexander.
As of February 2, 2007,  Travis Alexander and Jodi Ann Arias were a couple. But it wouldn't last long. After only five months, the two went their separate ways, but still maintained a sexual relationship.
After the couple 'broke up' Jodi Ann Arias moved to Mesa, Arizona, until April 2008, at which time she moved to her grandparent's house in Yreka, California. But, despite appearances, Jodi wasn't done with Travis Alexander just yet.
Discovery and Investigation
Travis Alexander missed an important conference call on the evening of June 4th, 2008. On June 9th, having been unable to reach Travis, a concerned group of his friends went to his home.
His roommates initially stated that he (Travis) was out of town. After finding a key to Alexander's master bedroom, his friends entered the room and found large pools of blood in the hallway leading to the master bathroom where Travis' body was discovered in the shower.
In the 9-1-1 call, made to the authorities, Alexander's friends mentioned an ex-girlfriend, Jodi Ann Arias, who Travis Alexander had repeatedly stated was stalking him, accessing his Facebook account, and slashing his tires.
Alexander was scheduled to leave on June 10th for a work-related trip to Cancún, Mexico. In early 2008, Alexander told his company that Jodi Ann Arias would be joining him. In April, however, Alexander asked to change his travel companion to another female friend. A fact Jodi Ann Arias most likely knew.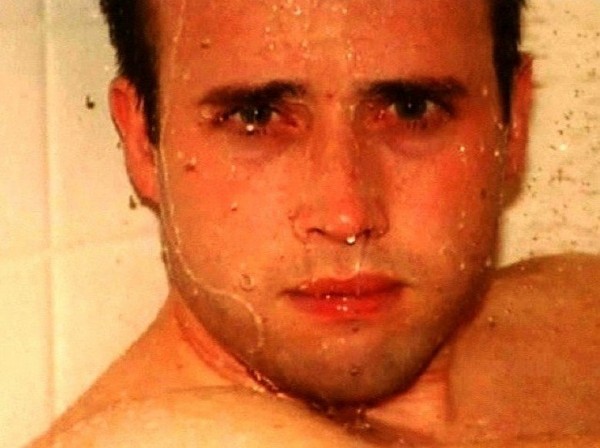 While searching Travis Alexander's home, police found Alexander's recently purchased digital camera damaged in the washing machine. Police were able to recover deleted images showing Arias and Alexander in sexually suggestive poses, taken at approximately 1:40 p.m. on June 4th.
Those Final Photos
The final photograph of Alexander alive was taken at 5:29 p.m. that day. Alexander was in the shower when the photo was taken.
Photos taken moments later however, show an individual, believed to be Travis Alexander, "profusely bleeding" on the bathroom floor. A bloody palm print was discovered along the wall in the bathroom hallway. It contained DNA from both Jodi Ann Arias and Travis Alexander.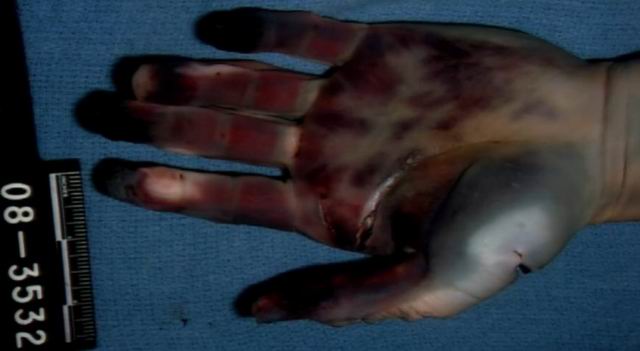 Maricopa County Medical Examiner, Dr. Kevin Horn, would later testify that Travis Alexander's jugular vein, common carotid artery and windpipe had been slashed. Alexander's hands also had horrifying defensive wounds all over them, proving that the young man had obviously fought for his life in a knife fight. Travis
Alexander's death was immediately ruled a homicide.
Jodi Ann Arias Arrested
Jodi Ann Arias was indicted by a grand jury on a first-degree murder charge on July 9, 2008, and was arrested at her grandparents' home on July 15, 2008. She was extradited to Arizona on September 5, 2008, where she plead not guilty on September 11, 2008.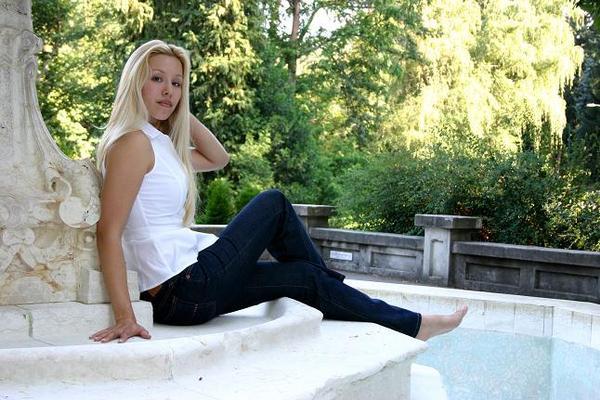 Over time, Jodi Ann Arias gave three different accounts of her whereabouts. She originally told police that she had not been in the home at the time of Alexander's death. She later told police that two intruders had broken into Alexander's home and that they murdered him and attacked her. Finally, she stated that she killed Alexander in self-defense and she was a victim of domestic violence.
The Trial of Jodi Ann Arias
In opening arguments on January 2, 2013, prosecutor Juan Martinez sought the death penalty. Jodi Ann Arias was represented by appointed counsel L. Kirk Nurmi and Jennifer Willmott, who argued that Alexander's death was a justifiable homicide committed in self-defense.
The prosecution argued that since a .25 caliber round was found near Alexander's body, and a week before a gun of the same caliber went missing during a 'burglary' of the Yreka home where Arias lived with her grandparents, she had staged the burglary and used the gun to kill Alexander.
Jodi Ann Arias took the stand in her own defense on February 4, 2013, testifying for a total of 18 days. The sheer length of time Jodi Ann Arias spent on the stand was described as "unprecedented."
According to Jodi Ann Arias, the dysfunction of their relationship reached its climax when she killed Travis Alexander in self-defense after he became enraged following a day of sex and a gun accident, forcing her to fight for her life. This was the third different account of how Alexander's death had occurred that Arias had offered police, which both prosecutors and observers felt severely damaged Arias' credibility as a witness, a sentiment later echoed by jurors upon the completion of the guilt phase.
No Jury Would Convict Says Jodi Ann Arias
Jodi Ann Arias addressed comments she made in a September 2008 television interview that had been played earlier in the trial. In the interview, she had said: "No jury is going to convict me … because I am innocent. You can mark my words on that."
Discussing the statement during her testimony, Arias said, "At the time [of the interview], I had plans to commit suicide. So I was extremely confident that no jury would convict me, because I didn't expect any of you to be here."
At the close of his cross-examination of Arias, Martinez replayed the video and prompted Arias to affirm that she had said during the interview that she would not be convicted because she was innocent.
The Defense
Starting March 14, psychologist Richard Samuels testified for the defense for nearly 6 days. He said Jodi Ann Arias was likely suffering from acute stress at the time of the killing, sending her body into a "fight or flight" mode to defend herself, which caused her brain to stop retaining memory.
In response to a juror question asking whether this scenario could occur even if this was a premeditated murder, as the prosecution contended, he responded: "Is it possible? Yes. Is it probable? No."
Closing Arguments
In closing arguments on May 4, Arias' defense argued that the premeditation theory didn't make sense. "What happened in that moment in time? The relationship, the relationship of chaos, that ended in chaos as well. There is nothing about what happened on June 4th in that bathroom that looks planned … Couldn't it also be that after everything they went through in that relationship, that she simply snapped? … Ultimately, if Miss Jodi Ann Arias is guilty of any crime at all, it is the crime of manslaughter and nothing more."
In rebuttal, prosecutor Martinez described the extent and variety of Alexander's wounds. "There is no evidence that Travis Alexander ever laid a hand on her. Ever. Nothing indicates that this is anything less than a slaughter. There was no way to appease this woman who just wouldn't leave him (Travis) alone," he said.
The Verdict
On May 8, 2013, after only 15 hours of deliberation, Jodi Ann Arias was found guilty of first-degree murder. Out of twelve jurors, five jurors found her guilty of first-degree premeditated murder, and seven jurors found her guilty of both first-degree premeditated murder and felony murder. As the guilty verdict was read, Arias struggled to repress tears as Alexander's family smiled and hugged each other. Several people who had gathered outside the courtroom began celebrating by cheering and chanting.
Aggravation Phase
Following the first-degree murder conviction, the prosecution was required to convince the jury that the murder was "cruel, heinous, or depraved" in order for them to determine that Jodi Ann Arias was eligible for the death penalty.
The aggravation phase of the trial started on May 15, 2013. The only witness was the medical examiner who performed the autopsy on Travis Alexander's body.
Jodi Ann Arias' attorneys, who had repeatedly asked to step down from the case, gave only brief opening statements and closing arguments, in which they said the adrenaline rushing through Travis Alexander's body may have prevented him from feeling much pain during his death.
Prosecutor Martinez showed photos of the corpse and crime scene to the jury, then paused for two minutes of silence to illustrate how long he said it took for Travis to die at Arias' hands.
After less than three hours of consideration, the jury determined that Jodi Ann Arias was eligible for the death penalty.
Penalty Phase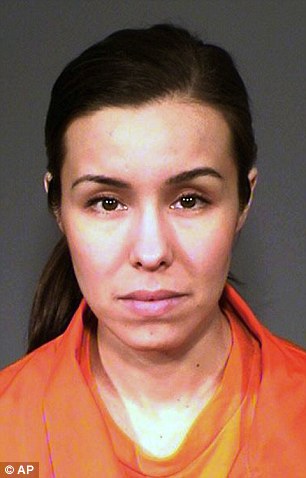 The penalty phase began on May 16, 2013, when prosecutors called Alexander's family members to offer victim impact statements, in an effort to convince the jury that Arias's crime merited a death sentence.
On May 23, 2013, the sentencing phase of Arias's trial resulted in a hung jury, prompting the judge to declare a mistrial for that phase. CNN reported the vote was 8 to 4 in favor of death.
Jodi Ann Arias was convicted of murder and sentenced to life in prison – with no change of parole
credit – murderpedia / Wikipedia.org