The Sunday School Killers
Two Former Sunday School Teachers
Conspire to Kill a Man for Nearly a Million Dollars in Life Insurance Money
The Perfect Murderous Storm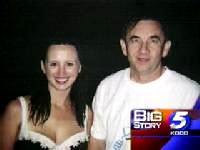 How did two Sunday school teachers become cold-blooded killers? An illicit love affair, an $800,000 life insurance policy, and a man deeply in debt created a deadly combination that ended up taking the life of Rob Andrew.
It happened on November 20, 2001 in an Oklahoma City suburb when Brenda Andrew lured her estranged husband to her home to pick up their two children. Brenda told him that the pilot light of the furnace was out and while he bent to fix it, James Pavatt came quietly up behind Rob and shot him in the side with a 16 gauge shotgun.
In vain, Rob grabbed at a garbage bag full of empty soda cans trying to protect himself, but Brenda took the gun from Pavatt and blasted her husband in the chest. Afterwards she used a .22 caliber pistol to shoot herself in the arm and told police that she and Rob had been the victims of masked intruders.
What Drove These People To Murder?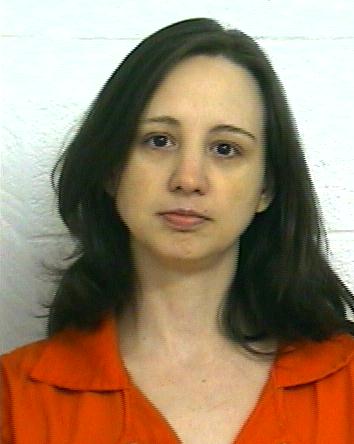 Brenda Andrew grew up in a small town in Oklahoma in a Christian home. She was a baton twirler who never attended the parties thrown by other kids because she did not smoke or drink. She married her high school sweetheart Robert "Rob" Andrew and became a stay at home mom to their two children and a Sunday school teacher.
As she turned 40, it seemed Brenda Andrew was having a mid-life crisis and she began a series of illicit sexual affairs. One of them was with James Pavatt, a member of the same church as the Andrews and a fellow Sunday school teacher. Pavatt, a life insurance agent, socialized with Rob, Brenda and their children, and had recently sold an $800,000 life insurance policy to Rob. Pavatt divorced his wife, Suk Hui, in the summer of 2001. Brenda Andrew filed divorce papers in late September of that same year.
Murder Attempt Number One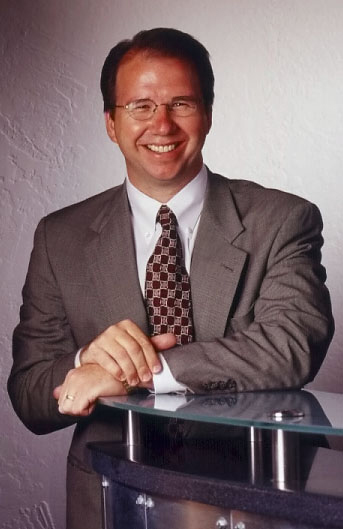 The brake lines on Rob Andrew's car were severed sometime on the night of October 25-26, 2001. The next day Rob was notified of an "emergency" involving his wife. The ploy did not work as Rob had discovered the damage to his vehicle before he was harmed and he notified police.
When Rob Andrew realized his brake lines had been severed he asked Mr. Pavatt about removing Brenda as the beneficiary of his life insurance policy, but was told (falsely) that since Brenda was the owner of the policy, Mr. Andrew had no control over the beneficiary.
The day before Rob Andrew's funeral, James Pavatt, Brenda Andrew and her children went on the run. Tricity and Parker Andrew were drug on a fugitive journey through Mexico. Three months later Pavatt and Andrew were arrested as they tried to cross the border back into the United States.
What About Mr. Pavatt
Little is known about James Pavatt's early life, although it is known that he was in the Air Force and served in Southeast Asia. He was attached to the Military Police. He was married to Suk Hui Pavatt for nine years before divorcing her in 2001. At that time he was working as an agent for Prudential Insurance.
Former co-workers characterize him as very cold, and manipulative. One co-worker said there was something about Pavatt that struck him as "off-center." "He always talked about shooting dogs. Every time he saw a dog he would talk about shooting it," the man said. Someone else who knew Pavatt described him as "creepy."
His ex-wife said, "He wasn't the same Jim I knew for nine years. He was the most kind person while we were married. Something was not right with him."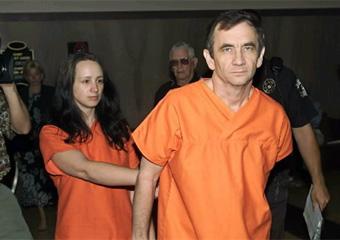 James Pavatt went on trial August 25, 2003. On September 16, 2003 he was found guilty of First Degree Murder and Conspiracy to Commit First Degree Murder. On October 21, 2003 he was sentenced to death.
Brenda Andrew was convicted of Conspiracy to Commit Murder and First Degree Murder on September 22, 2004 and sentenced to die.
The former Sunday school teachers now sit on death row in Oklahoma.
credit murderpedia/ Beckly Smith