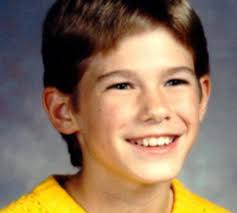 Jacob Wetterling was only 11 years old when he was abducted by a perfect stranger in 1989.
He and two friends had gone for a video. On the way home, they were stopped by a stranger with a gun. He set two free. He kidnapped Jacob.
Today, answers to a zillion questions were finally given.
HERE'S HOW THIS STORY WENT ACCORDING TO CBS NEWS
Jacob Wetterling's confessed killer will never be prosecuted for murdering the 11-year-old in 1989. On Tuesday, September 6th 2016, Danny Heinrich plead guilty to a child porn charge in exchange for giving Jacob's family the truth about what really happened to their son.
A plea deal would go into effect in order to "bring Jacob home."
Appearing in court Tuesday, Heinrich admitted to abducting Jacob from a road near the boy's home in the central Minnesota community of St. Joseph on Oct. 22, 1989. Authorities named him as a person of interest in Jacob's disappearance last October when they announced the child pornography charges against him. Those charges stemmed from a sweep of his home that resulted from a fresh look at the 'Wetterling case' around its 25th anniversary. Investigators determined Heinrich's DNA was linked to another boy's 1989 sex assault, and long suspected to be linked to the Wetterling case.
THE KILLER WAS FINALLY WILLING TO TELL IT ALL
For 10 months, prosecutors said they had been willing to negotiate, but it wasn't until ten days ago, when Danny Heinrich's lawyers said he was willing to deal.
Almost 27 years after the fact, it was not an opportunity they could pass up. Danny Heinrich was willing to talk and prosecutors knew they had to grab the moment.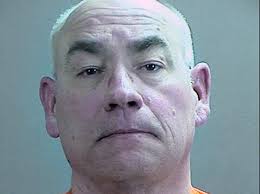 Heinrich, 53, of Annandale, led authorities to Jacob's buried remains in a central Minnesota field last week. On Saturday they were indeed identified as Jacob.
The deal offered to Heinrich was indicative of the value of the information he was able to offer. He knew something that investigators had sought to solve for decades, that being what had actually happened to Jacob Wetterling and where he had hid the boy's body.
In this case, Heinrich was offering was the ultimate piece of information.
The Wetterling family was briefed on the details of the deal before it was signed.
Under the agreement, Heinrich has waived any rights to appeal the sentence and may be subject to civil commitment after serving jail time.
Heinrich is set to be sentenced November 21st 2016.
credit – cbsnews