Brett Cowan
 Murderer of Daniel James Morcombe
It was the sort of photo parents take all the time.
A family gathering. Happy children. Lips wet with sugary water, bellies full.
A boy, caught in that moment between childhood and the angst of teendom, turned to the camera with his glass of cordial. The camera clicked. He finished his drink. Life went on.
Instant Poster Child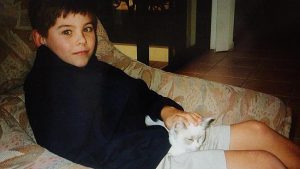 But for the rest of us, Daniel James Morcombe was captured in that photo. Everything he was, from his contented grin, to the kindness in his eyes, was frozen.
In that photo, the one used in news reports, missing posters and police bulletins, Daniel Morcombe was the face of every well-loved child.
After December 7, 2003, he became the reason Queensland parents held their children closer. If Daniel, with his coastal country upbringing, safe neighborhood and loving family could go missing, what child was safe?
The Not Knowing
That rainy day, 12 days short of his and twin brother Brad's 14th birthday, marked the beginning of the Not Knowing.
Not knowing, with its uncertainty and darkness leaves a void filled by anxious and terrified imaginations. The Not Knowing plagued the Morcombe's, haunting them, even as they pushed ahead, shining light on a topic parents keep locked away with their deepest fears.
Daniel had started the day picking passion fruit with Brad and older brother Dean on a neighbor's farm in Palmwoods, a small community in the Sunshine Coast hinterland.
All three boys loved being outside. They had the sort of idyllic childhood politicians like to paint during election campaigns, 'big-backyard Australia' where they ran, rode motocross, fell down and refused to show the pain, laughing it off together.
They had animals, each other and dreams.
Daniel wanted to be a vet and was happiest with a pet in his lap.
The Before Time
It rained that day, the last of the Before Time and the boys were delayed. They couldn't join their parents, Bruce and Denise, at a work lunch which had been organised in Brisbane, about an hour and half away.
So while his brothers took advantage of a lazy afternoon at home, Daniel decided to buy some Christmas presents and get a haircut at Sunshine Plaza in Maroochydore.
He wandered down from his home to a locals' bus stop just a few minutes away. There was no designated stop under the Kiel Mountain overpass, but those who lived in the area knew they could flag down a passing bus from there. Plus, it was dry.
So there he waited. And there he disappeared. And for more than a decade, that was the only thing his family, his community, the police, knew for sure.
Daniel was gone. The Not Knowing began. But his family made sure he was never forgotten, never 'just another case', never a 'I-wondered-what-ever-happened-with…'.
Keeping Promises Made
In one of his first interviews, still hesitant and nervous in front of the cameras, Bruce set the tone for how his family would move forward.
"They have picked on the wrong family. We will never give up," he told reporters.
 And they kept their promise.
A memorial service was held for Daniel in December 2004. The following year, in May, the first meeting of the foundation named in his honor and his memory was held.
Since then, the Morcombes have spoken to thousands of school children about personal safety, spreading their message – protection, safety and opportunity for our children – across the nation.
Less known is the work the foundation does to support child victims of crime, providing everything from money for medical treatment, to things to make the child smile.
And through it all, the Not Knowing continued.
Finally A Person Of Interest
The desperate, the ill, the cruel, the attention-needing and the well-meaning rush to pervade the Not Knowing. The Morcombes encountered them all. The psychics. The mediums. The constant 'I-know-who-did-it' phone calls. The unnamed woman who called to say she had been in the car which had spirited Daniel away in 2007. The Douglas Jackway theory in May 2009. The Not Knowing bled into year after year after year.
And then, in 2010, after years of lobbying, a coronial inquest was held. State Coroner Michael Barnes went through the millions of pages of police reports, witness statements, testimonies, false leads and procedural files. Most cases have a few folders dedicated to them. Daniel's case had rooms full.
After hours and hours and hours of testimony, questions and questioning again, 'P7' was identified as the most likely person of interest. He had history. He had opportunity. His alibi was blown open. Police, who had kept him on their radar, unable to close in, finally had a green light to get their man.
P7 – AKA Brett Cowan
P7, otherwise known as Brett Peter Cowan, was arrested in a caravan park on August 13, 2011.
Searchers fanned out across a macadamia nut farm in the Glass House Mountains, at the southern end of the Sunshine Coast.
On August 17, 2011, a shoe, the same size and brand as Daniel's favorite pair, the ones he had been wearing when he left his home seven years and seven months before, was found.
The Not Knowing began to crack open. Three days later, its mate was found.
And then, on August 21, 2011, while at Denise's parents' joint 80th birthday party in Melbourne, came the news a bone, one of an eventual three, had been found.
His family knew. Daniel had been found.
The Wheels of Justice
But the wheels of justice grind slowly. Daniel was held by the authorities while scientists for both the defense and the prosecution conducted their tests and formed their conclusions.
A committal hearing was held late in 2012. Brett Cowan sat in his designated seat dressed in an ill-fitting suit, furiously taking notes.
He did his best not to look at the family he had destroyed, but they looked at him. They stared him down until the evidence of what had become of their son became too much and they had to look away.
And then came his lawyer, in flat tones, relaying a script from a recording made by undercover detectives. There were no images, not a lot of context, but the words, they painted their own picture. 'Yeah. I did it.'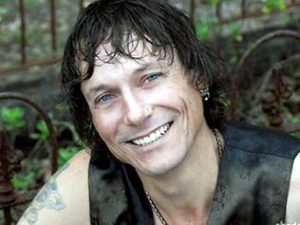 Brett Cowan
This man, this pathetic, gangly man, who at 190 centimeters tall had towered over their son, had lured their innocent boy with the promise of a lift to the shops, secreted him away to an isolated spot, made his awful intentions clear, and spooked Daniel into action.
And as he tried to escape, this creature had crushed his throat until the air left him.
Brett Cowan, through his lawyers, admitted to the words, but denied the actual doing from the moment he was arrested all the way until the trial.
But the Morcombe's knew they had finally had a face for the bogeyman who had deprived Daniel, and them, of decades of ordinary wonders.
A face. A name. A history.
Former Sunshine Coast tow truck driver. An ex-husband and father. P7. Convicted child sex-offender.
And murderer. They were sure of it.
Laying Daniel To Rest
Daniel was returned to the Morcombe's soon after. His funeral was held on December 7, 2012, nine years after he left to buy his family gifts and never returned. He was buried with the Christmas presents he never got to open.
A public memorial was held so the community could share their grief. A private burial was held for his family, who opened their hearts and sorrow to the world, against their much more private natures.
That day was just for Daniel. It rained again that morning. The Morcombe's can't help but think of their son when the weather turns.
Early in 2013, Brett Cowan was committed to trial. The 44-year-old, who legally changed his name to Shaddo N-unyah Hunter sometime between 2003 and 2010, finally spoke on February 10. "Not guilty."
The jury, six men, six women, disagreed. Brett Cowan didn't testify at the trial. It didn't matter. His image, on a tape filmed by undercover police officers, spoke for him.
The man on that tape, in a desperate bid to prove his worth to an invented crime gang, confessed to the murder of Daniel Morcombe. In detail. That man had information only the killer would know.
Brett Peter Cowan's fate was sealed the moment he left that hotel room.
The Verdict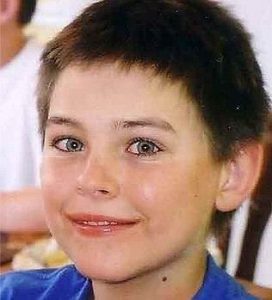 A month and some change after the trial began, the jury returned their verdict.
Guilty. Guilty. Guilty.
Outside the court, the sun shone bright and high.
Brett Cowan will only be remembered for what he did, not who he was. His humanity wiped away, his name said with a sneer.
Daniel James Morcombe, on the other hand, will smile down on us all forever.
credit murderpedia / Amy Remeikis