Harvey Louis Carignan |Serial Killer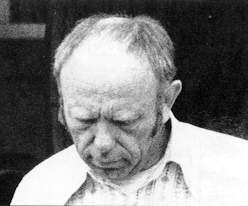 Harvey Louis Carignan
Born: 05-18-1927
---
Harv 'The Hammer'
American Serial Killer
Crime Spree: 1949–1974
Incarcerated in Minnesota Correctional Facility – Faribault
---
Harvey Louis Carignan is an American serial killer currently serving a life sentence at the Minnesota Correctional Facility, Stillwater, for the murders of two women. He had been previously convicted for a 1949 rape and murder he committed while stationed in the U.S. Army, in Anchorage, Alaska. He was paroled for that crime in 1960.
That proved to be a very bad move!
Harvey Louis Carignan
By all rights, Harvey Carignan should never have become a serial killer. Sentenced in Alaska to be hanged for murdering a woman during 1949, the hulking killer might have been eliminated early on had not the system intervened. An over-zealous sheriff had elicited confessions from the suspect with assurances that Harvey Louis Carignan would not be executed, a condition that appeals courts found disturbing.
Carignan's death sentence was reversed in 1951 and, after serving nine more years on a conviction for attempted rape, he was paroled in 1960. There would be more arrests, for burglary, assault, and other crimes. In 1965, Harvey Louis Carignan was sentenced to a term of fifteen years in Washington, but with time off for good behavior, he would hit the streets again in 1969, consumed with an abiding rage against society in general and women in particular.
Harvey Louis Carignan and Marriage
Harvey married a Seattle widow shortly after his parole, but their relationship was doomed from the beginning. Sullen and uncommunicative, Carignan would frequently get up at night and drive long distances, "to be alone and think." When he refused to share his thoughts, or name his destinations on the long nocturnal drives, the marriage fell apart.
Remarrying another widow in 1972, Harvey Louis Carignan showed no improvement. His lascivious attentions to a teenage step-daughter finally forced the girl to run away from home, and Harvey was faced with yet another failing marriage in the spring of 1973.
Harvey Louis Carignan On The Run
That May, young Kathy Miller answered Harvey's advertisement for employees at a service station that he leased. The girl was missing for a month before two boys discovered her remains while hiking on an Indian reservation north of Everett, Washington. Nude and bundled in a sheet of plastic, Kathy had been bludgeoned with a hammer, knocking holes the size of nickels in her skull.
Detectives in Seattle were aware of Harvey's record, and they hounded him with such intensity that he departed from their city shortly after Kathy Miller's body was retrieved.
A speeding ticket from Solano County, California, on June 20th placed Harvey Louis Carignan in the vicinity where half a dozen women had been murdered in the past two years, but there was nothing solid to connect him with the crimes, and he was on his way cross-country, seeking sanctuary in his old, familiar haunts of Minneapolis.
Harvey Louis Carignan Is A Ticking Timebomb
On June 28th, Marlys Townsend was assaulted at a bus stop in that city, clubbed unconscious from behind. She woke in Harvey's car, still groggy from the blow, but when he tried to make her masturbate him, she found strength enough to save herself by leaping from the speeding vehicle.
Police made no connection with the human time-bomb ticking in their midst. September 9th, Jewry Billings, age thirteen, was hitching rides in Minneapolis to reach her boyfriend's house, when Harvey Louis Carignan pulled up and offered her a ride.
Inside the car, he threatened Jewry with a hammer, forced her to fellate him while he rammed the hammer's handle in and out of her vagina. When he finished with her, Carignan released his battered captive, but the incident was so humiliating that the girl maintained it as a closely-guarded secret for a period of several months.
A year would pass before detectives witnessed Harvey's handiwork again.
Harvey Louis Carignan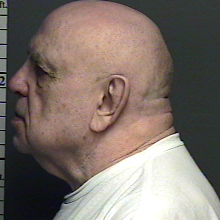 On September 8, 1974, Harvey Louis Carignan picked up Lisa King and June Lynch, both sixteen, while they were hitching rides in Minneapolis. He offered money if the girls would help him fetch another car that had been stranded in a rural area.
Once out of town, however, Harvey stopped the car and started beating June about the head and face. When Lisa ran for help, he sped away and left his latest victim bleeding on the roadside.
A month before, on August 10, another romance had collapsed for Harvey, ending no less tragically for his intended. Eileen Hunley was a woman of the church, who looked for good in others. She had looked for good in Harvey Louis Carignan, when they began to date, but there was nothing to be found. She had informed her friends of her intent to terminate the sour relationship, but Eileen Hunley disappeared on August 10th. When she was found in Sherbourne County, five weeks later, she would be a rotting corpse, her skull imploded by the force of savage hammer blows.
An engine failure on September 14th almost cost Gwen Burton her life. When Harvey Louis Carignan appeared to offer her a ride, she had no inkling that the trip would turn into an endless nightmare. Once alone, he ripped her clothing, choked her into semi-consciousness, and raped her with the handle of his hammer, finally slamming her across the skull with brutal force before he dumped her in a field to die. Miraculously, she survived and crawled until she reached a local highway, where a passing motorist arrived in time to save her life.
Harvey Louis Carignan
On September 18th, the day Eileen Hunley's body was recovered, Harvey Louis Carignan picked up Sally Versoi and Diane Flynn. He used the old ruse about fetching a car, then began to make lewd propositions, assaulting both girls when they failed to respond on command. They escaped when he ran short of fuel and was forced to stop at a rural service station. Two days later, eighteen-year-old Kathy Schultz did not return on schedule from her college classes, and a missing persons bulletin was issued by police. Her corpse was found next day, by hunters, in a corn field forty miles from Minneapolis. As in the other cases, Kathy's skull had been destroyed by crushing hammer blows.
Police in Minneapolis were talking to their counterparts in Washington by now, and within days, survivors started picking Harvey Louis Carignan out of lineups as the man who had abducted and assaulted them throughout the past two years.
The Red Circles
A search of his possessions turned up maps with some 181 red circles drawn in isolated areas of the United States and Canada. Some of the circles yielded nothing, indicating points where Harvey had applied for jobs or purchased vehicles, but others seemed to link him with a string of unsolved homicides and other crimes involving women.
One such cryptic circle marked the point where Laura Brock had disappeared, near Coupeville, Washington. Another, at Medora, North Dakota, coincided with discovery of a murdered girl in April 1973. Yet another had been drawn around the very intersection in Vancouver where a woman, waiting for the city bus, had been assaulted from behind and beaten with a hammer. An ill-conceived insanity defense involving messages from God did not impress the jury at Carignan's trial for the attempted murder of Gwen Burton in March of 1975.
Harvey Louis Carignan was convicted and received the maximum of forty years in prison. Since no criminal in Minnesota may be sentenced to a term exceeding forty years, the other trials and sentences were merely window dressing: 30 years for the assault on Jewry Billings; 40 years for Eileen Hunley's murder; 40 years for killing Kathy Schultz. One hundred fifty years in all, of which the killer may be forced to serve no more than forty, with the usual time off for "good behavior."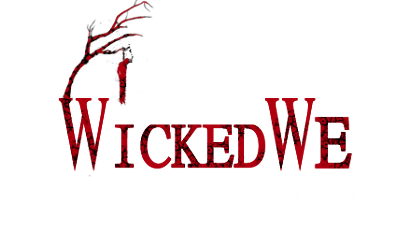 source: murderpedia / Michael Newton – An Encyclopedia of Modern Serial Killers
This site contains affiliate links. We may, at no cost to you, receive a commission for purchases made through these links