Lorenzo Fayne | Serial Killer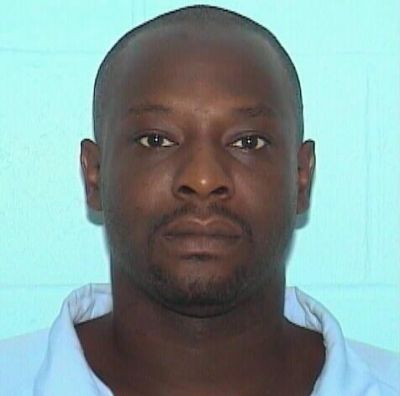 Lorenzo Fayne
Born: 04-02-1971
---
Killer From Milwaukee
American Serial Killer
Crime Spree: 1989–1993
Incarcerated in Menard Correctional Center, Illinois
---
Lorenzo Fayne, 24, who was convicted of sexually assaulting, and then bludgeoning Aree Hunt to death, after luring him away from a playground and is currently serving a life sentence with no parole, confessed to killing four girls.
In his confession that he killed Aree, Lorenzo Fayne told police he wanted 'to hear the sound of a neck breaking.'
His defense attorney, John O'Gara, contended that Fayne was insane, his behavior the result of suffering brutality as a child while growing up in Milwaukee in a home riddled with abuse of alcohol and other drugs.
Eleven Jurors Wanted Lorenzo Fayne To Die
Eleven jurors had wanted Fayne executed, but one woman would not agree and refused to deliberate further. Illinois law requires unanimity for a death penalty.
The juror, who spoke on the condition of anonymity, said the jury had informed the state's attorney that 11 of the 12 jurors were steadfastly in favor of executing Lorenzo Fayne for the murder.
"Molten lava wasn't as hot as we were" after one female juror held out for sparing Fayne's life, the juror said in a telephone interview. The juror refused to identify the lone holdout.
The juror said the holdout had voted against the death penalty only because her pastor's son suffered from a disease that made him violent. When a doctor suggested on the witness stand that Lorenzo Fayne might have the same disease, the holdout decided against execution, the juror said.
The juror said the woman who held out should have notified authorities before the trial that her personal experience of knowing a violent person would have made her a poor candidate to sit on the jury.
The state's attorney plans to try Lorenzo Fayne separately for each of the four remaining murders, and to seek the death penalty for each.
The Defense
O'Gara, as defense attorney, contends that because evidence from all five murders was used against Lorenzo Fayne in the first case, trying him anew violates the Constitution's prohibition against double jeopardy. So far he has been unable to get a judge or appellate court to agree.
A psychiatrist who was the trial's final prosecution witness testified that Fayne's personality was abnormal but that he suffered no delusions or inability to control his behavior, and could not be considered mentally ill as defined by Illinois law.
Fayne told police he committed all five murders, and the psychiatrist, Dr. John Rabun of the Missouri State Hospital, said Fayne gave a detailed account of each during a five-hour psychiatric exam.
Rabun said Lorenzo Fayne was typical of serial sex killers – a sadist and necrophiliac who had sex with his victims after they were dead.
With the evidence stacked overwhelmingly against him, Fayne's attorney, John J. O'Gara, opted for insanity as the only plausible defense.
He told the jury Lorenzo Fayne was a "tortured soul," the victim of a "twisted, insane mind."
Lorenzo Fayne Sentenced
Fayne showed no emotion when pronounced guilty. He had spent most of the trial staring down at the defense table.
Lorenzo Fayne said before being sentenced for murder that "this may sound weird, but the things that I did, I deserve to die. I really do."
Fayne, handcuffed and shackled, twice said he was sorry for killing Aree but said he could not bring him back to life. "I still don't understand none of this," he said.
Aree was found beaten to death at the edge of a state park. His nude body had been sexually assaulted, then thrown down a ditch bank.
Although he lived in Milwaukee, Lorenzo Fayne often visited relatives in East St. Louis.
According to Rabun, the psychiatrist, Fayne had been in and out of legal custody from age 13 for such things as shoplifting, grabbing at women, stealing cars, breaking into homes and abusing animals.
According to testimony, both parents were alcoholics, and Fayne's mother was a drug addict.
Also, Fayne was a witness to and victim of violence at home, and he abused alcohol and drugs himself.
The Other Victims of Lorenzo Fayne
Latondra's body was found in a bathtub less than a block from where another victim, Faith Davis was found. Latondra had been stabbed more than 20 times in the chest.
Police arrested Fayne after a police dog followed a trail of blood to his grandmother's home from a burning house where firefighters had found the nude body of Faith Davis. She had been stabbed several times in the back.
Besides those two murders, Fayne is charged with first-degree in the deaths of:
Fallon Flood of East St. Louis. Her body was found in a locker at East St. Louis Senior High School. She had been strangled with a belt.
Glenda Jones of Centreville…her body was found behind Martin Luther King Junior High near the boundary between East St. Louis and Centreville. She had been stabbed to death.
All the victims other then Fallon had been sexually assaulted.
The Update On Lorenzo Fayne
Nov. 15, 2001 — A jury recommended Thursday that confessed child killer Lorenzo Fayne be put to death for the slayings of four girls.
Lorenzo Fayne, 30, showed no emotion as the verdict was read by St. Clair County Circuit Judge James Donovan. The jury reached its decision after about three hours of deliberations.
Fayne has admitted killing Faith Davis, 17, Glenda Jones, 17, Fallon Flood, 9, and Latondra Dean, 14. Autopsies determined Fayne molested the girls after killing them.
Although Donovan set an execution date for May 15, the death sentence would likely not be carried out then because of a moratorium on the death penalty, imposed by Gov. George Ryan. The appeals process also would extend that date by years, St. Clair County State's Attorney Robert Haida said.
Fayne's attorney, John O'Gara said that Fayne will appeal the death sentence issued in each of the killings.
Jurors declined to talk to reporters after issuing their decision.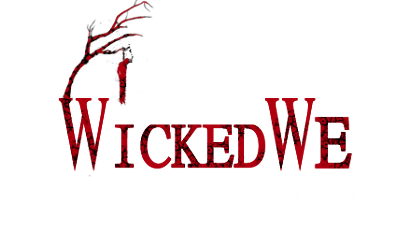 source: muderpedia 
This site contains affiliate links. We may, at no cost to you, receive a commission for purchases made through these links