Francisco Acevedo | Serial Killer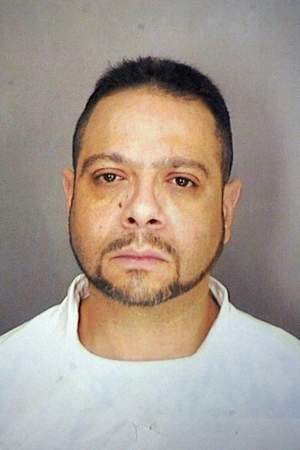 Francisco Acevedo
Born: 1968
---
Murder in Yonkers
American Serial Killer
Crime Spree: 1989-1991-1996
Death:
---
Carlos Gonzalez recalled the moment when he walked into Room 45 to tell the woman inside that it was past check-out time.
"I keep on kicking the bed, saying, 'Time's up, time's up.' But there was no answer. I pulled the bedspread down. There was blood there on her face, on the front of her forehead. I got scared."
Gonzalez, a former motel clerk and the only person to have seen accused serial killer Francisco Acevedo with any of his alleged victims, testified at Acevedo's triple murder trial in Westchester County Court.
Francisco Acevedo, 43, is accused of killing three women in Yonkers over a seven-year span, including 30-year-old Kimberly Moore of Greenburgh, who was found dead May 24, 1996, at the Trade Winds Motor Court, a pay-by-the-hour motel on Yonkers Avenue.
He is also accused of killing 26-year-old Maria Ramos in 1989 and 28-year-old Tawanda Hodges in 1991. The bodies of Ramos and Hodges, described by police as north Bronx prostitutes, were found in the same remote area near the Ludlow Street bridge.
Then He Got Careless
All three cases were linked by DNA, but no one knew where it came from until Acevedo was arrested in 2009 for drunken driving.
He faced first-degree rape charges in all three cases, first- and second-degree murder in Moore's death and second-degree murder in the Ramos and Hodges slayings.
Gonzalez, now a school security guard in Puerto Rico who was flown in to testify, said he was working at 3 p.m. when Moore came to his office and asked if she could stay in the room for a few more hours.
He said she then gestured to a man — Francisco Acevedo — on Yonkers Avenue, who met Moore at the bottom of a set of stairs. Gonzalez said he watched them go up to the room together. Gonzalez said he never saw Acevedo leave but suggested he could have left when Gonzalez was having dinner between 5:30 and 6:10 p.m.
The defense argued that Francisco Acevedo had sex with the women but did not rape or kill them. The jury thought differently.
Francisco Acevedo was found guilty on all charges and was sentenced to 75 years to life in prison on January 17, 2012
source: murderpedia