Elias Acevedo Sr | An American Killer
This site contains affiliate links. We may, at no cost to you, receive a commission for purchases made through these links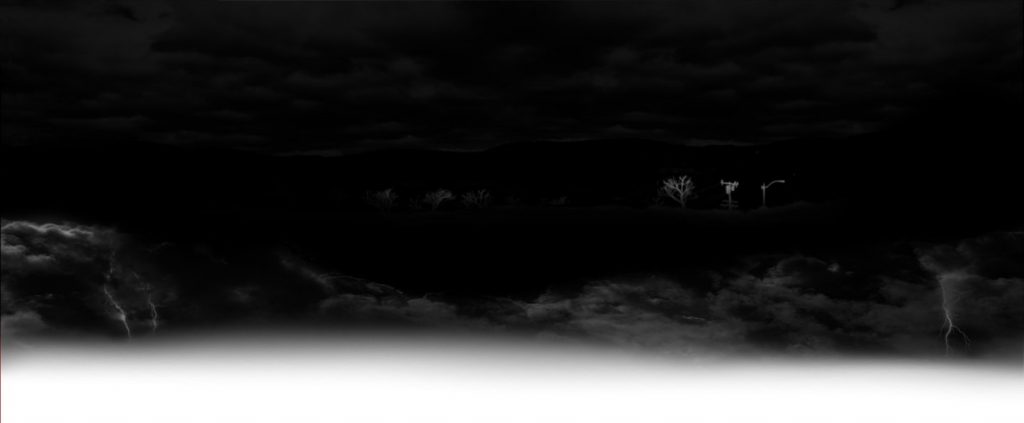 Elias Acevedo Sr
An American Killer
An American Killer
October 24, 1994 / January 10, 1995
Elias Acevedo Sr. is an American killer, taking the lives of two women and raping four others, including his own daughters for years.
The Story of Elias Acevedo Sr
By Rachel Dissell – The Plain Dealer
Source: murderpedia
October 18, 2013 – CLEVELAND, Ohio
Cars rhythmically pass by in three different directions, whizzing by the triangle of brush and grass where authorities say sex offender Elias Acevedo Sr led them last week.
A matted brown teddy bear rests in a tumble of branches less than 20 feet from the manhole that entombed Christina Adkins' petite body for more than 18 years, just south of Interstate 90 where several highway routes and ramps intersect.
Christina Adkins had been missing since 1995.
That she was found — her clothes, and even an identification card with her mostly intact skeleton – was the longest of long shots.
Authorities had strong instincts about Elias Acevedo Sr but no slam-dunk evidence. So how did they end up with a confession and indictment in not just Adkins' unsolved disappearance, but in a second cold case killing: that of 30-year-old Pamela Pemberton, who was killed just 2 ½ months before the 18-year-old Adkins disappeared?
A Long Shot
"This was a long shot," McGinty said of taking the hunch about Elias Acevedo Sr. and turning it into a pair of indictments for long-unsolved killings. "This wasn't a 100-to-one horse, it was a 1,000-to-one horse."
Frankly, McGinty thought investigators from the elite FBI Violent Crimes Task Force were a bit crazy when they first came to him with their plan.
Their renewed push and momentum to press unsolved missing persons cases came after three women and a child escaped after being held captive for about a decade from Ariel Castro's Seymour Avenue home in May.
In an eerie coincidence, their eventual target — Elias Acevedo Sr. — was living just doors from Castro's home and was interviewed briefly by authorities in the aftermath of the miraculous escape of Amanda Berry, Gina DeJesus and Michelle Knight.
Elias Acevedo Sr. was already on the radar of the Cuyahoga County Sheriff's office for failing to register his address when he moved, as sex offenders are required to.
And the county's DNA Cold Case Task Force was on the hunt for him as well, but not for murder. They were investigating rape.
The DNA of Elias Acevedo Sr
Acevedo's DNA profile had turned up in during the testing of a sexual assault evidence kit originally collected in 1993, one of the thousands of kits Cleveland police have vowed to test.
As in many of the decades-old cases that task force is tackling, DNA wasn't the pivotal factor but rather the genesis for a new look at an old case – and a deeper look at the suspected offenders.
Elias Acevedo Sr. was 29 then, when his brother's common-law wife told police Elias had raped her.
The 18-year-old told police Acevedo offered to help her track down her husband, whom she was looking for. They popped into a bar and didn't find him, and Acevedo suggested he might be down in Tremont's Clark Field. The woman said Acevedo raped her twice in a wooded corner of the field, choking her until she thought she lost consciousness.
Afterward, he told the victim to get dressed, but kept her underwear, she said. He walked her home, where she told her husband what happened. They called the police, but the woman later told Cleveland sex crime police she didn't want to prosecute Acevedo because he had seven children and twins on the way. So the case was closed.
Twenty years later, the same woman was able to give Bureau of Criminal Investigation Agent Robert Surgenor – who is on the sexual assault kit task force – more insight into Elias Acevedo Sr. , his personality and other crimes he could be involved with.
The Profile
The profile Surgenor built on Acevedo, based on law enforcement records and interviews, helped make him look even more like suspect to authorities as a serial sexual offender – one potentially capable of murder.
But in 1995, when Adkins disappeared, authorities focused mostly on her boyfriend, Jose Rivera. The two were expecting a child together and Adkins' family members said the relationship was a rocky one and the two had been fighting.
The investigation did touch tangentially on Elias Acevedo Sr. He was one of the many people questioned in the case as police searched for anyone who could have seen or heard anything about Adkins, who was last seen sitting on a stoop on West 25th Street near Kinkel Avenue where she lived.
At the time, Acevedo didn't appear to be a feasible suspect. His criminal history consisted only of petty drug and theft offenses. It would be nearly nine more years before Acevedo was convicted of a sex offense – sexual battery – and ordered to register with the Sheriff's office for the next decade as a sex offender.
But now, 18 years after Adkins' disappearance, it was those tenuous connections, along with new information about several other sex offenses authorities believed Elias Acevedo Sr. committed, that convinced the team of FBI Special Agent Andrew Burke, Cleveland detectives Andrew Harasimchuck and Lynn Bilko and Cuyahoga County Sheriff's detective deputy Mark Adams to go after the 49-year-old.
Elias Acevedo Sr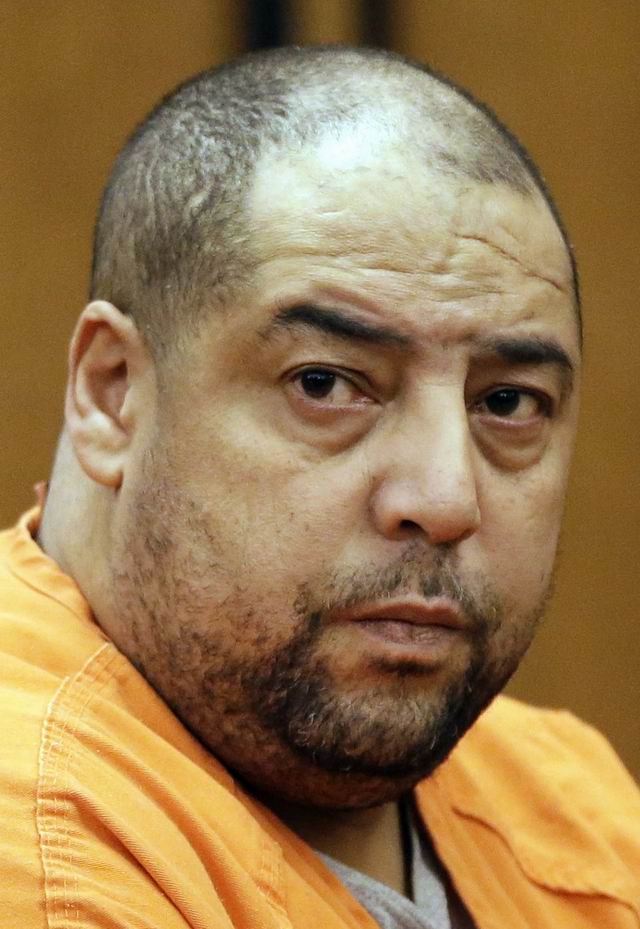 "At the time, they didn't look at Acevedo," McGinty said. "But years later, these guys weren't afraid to look at this completely differently with a fresh set of eyes."
It helped, McGinty said, that Acevedo was sitting in the County Jail facing fresh rape and kidnapping charges in the 1993 case he was recently linked to through the testing of the sexual assault evidence kit.
But the task force didn't confront him right away.
Quietly, they continued to gather information and evidence on Acevedo and interview people who might know more about him.
On August 30th, the public got the first inkling that the Adkins investigation had new life. An FBI-led evidence recovery team searched the home where Elias Acevedo Sr. and some of his extended family lived during much of the 1990's.
A spokeswoman was tight-lipped about what was being sought at the time, but a little more than a month later the team was out searching again, this time at Clark Field, in the same area that Acevedo was accused of raping the woman in 1993.
That search, however, turned up only animal bones.
Elias Acevedo Sr Offered the Blue Light Special
After that, authorities huddled and decided they would have to confront Acevedo.
The team decided to bring him over to FBI headquarters on Lakeside Avenue for the day.
Agent Burke began chatting with Acevedo first and asked him about information the task force had gathered on separate sexual assaults involving a child, which he denied.
Burke then laid out forensic evidence, backing up the case and told Acevedo he could be charged and go to prison for life. (Elias Acevedo Sr. was also later charged with raping several children as well.)
McGinty said he was impressed with Burke's ability to establish a rapport with such a tough character. He said the team had put together a precise plan to persuade Acevedo to talk. "It wasn't like he was having pangs of conscience," McGinty said.
After that, Assistant Cuyahoga County Prosecutor Blaise Thomas approached Acevedo, making him what could have been a risky offer. Thomas told him that McGinty would offer him a one-time deal; one the prosecutor refers to as his "blue light special."
The Blue Light Special
Anything Elias Acevedo Sr told them before 6 p.m. about any crimes he committed would not result in a death penalty case but rather he would serve the rest of his life in prison for all the offenses.
At first, Acevedo said he needed time to think and to talk to his family. But prosecutors were firm on their offer.
McGinty said Acevedo eventually relented and admitted to killing Pemberton and later to kidnapping and strangling Adkins. The questioning and confession were all videotaped, authorities say.
He attempted to explain to authorities where to find her, but the location was confusing.
"We couldn't understand what he was talking about," McGinty said. "I doubt we ever would have found her there."
So they had Elias Acevedo Sr lead them to the spot, tucked almost under an overpass, where a well-worn path led to a homeless encampment set up with a tent and personal belongings likely collected over years. An Ohio State flag, a toothbrush, a can of sliced peaches.
There they saw the isolated sewer manhole. When they lifted an old wooden tabletop laid over the metal, they knew they were in the correct spot.
McGinty said he didn't like making the deal – but it was necessary.
"He needed the leverage and we gave it to him," McGinty said.
In the end, Elias Acevedo Sr. confessed to killing Adkins and Pemberton, a secretary who lived just a block away from Acevedo in 1994, when her body was discovered. She told family she was meeting a friend for a drink at a neighborhood bar and never made it home.
Three teenage boys found Pemberton's body in a vacant field near West 11th Street, not far from Clark Field.
At the time, the county coroner determined Pemberton had been manually strangled and likely sexually assaulted. Her body had been dragged into some brush.
Solving the two cases against the long-shot odds, McGinty said, demonstrates how law enforcement can build public confidence. He believes the on-the-ground work of the Violent Crimes Task Force, along with the revisiting of old rape cases, and a lot of determination, finally put Elias Acevedo Sr in their sights.
Source: murderpedia / Rachel Dissell | The Plain Dealer | cleveland.com | prosecutor.cuyahogacounty.us