Daisuke Mori | Japanese Serial Killer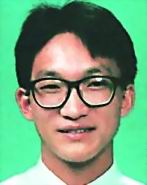 Daisuke Mori
Born: 04-28-1971
---
Medical Serial Murderer
Japanese Serial Killer
Crime Spree: 2000
Life Sentence: 03-30-2004
---
Daisuke Mori is a Japanese nurse who was convicted for giving lethal doses of a muscle relaxant drug to his patients in a clinic in Izumi-ku, Sendai, Miyagi Prefecture. Although he was convicted of only one murder, he is suspected to be a medical serial murderer.
Mori was suspected of murdering 89-year-old Yukiko Shimoyama on November 24, 2000. He was also suspected of four attempted murders. First was a 1-year-old girl on February 2, 2000 followed by an 11-year-old girl on October 31, 2000. Next was a four-year-old boy on November 13, 2000 and finally a 45-year-old man on November 24, 2000, the same day that Yukiko suddenly died. He was arrested on January 6, 2001. When he was arrested, he was reported to have murdered at least 10 people. However, he insisted on his innocence.
Daisuke Mori
Nurse Daisuke Mori had obviously been using the institutionalized unaccountability to hide a sadistic pattern of serial murder. After the 29-year-old nurse began working at the Hokuryo Clinic in March of 1999, at least eight patients died suddenly and under strange circumstances. This included a five-year-old boy with asthma who died in the clinic while his mother had returned home to collect clean clothes for him.
Suspicions Aroused
Daisuke slowly aroused suspicions among his own colleagues, who came to nickname him "Fast-Change Mori" because the condition of his patients often reversed course very quickly, and dramatically, without a reasonable explanation.
Sloppy record-keeping of drug supplies apparently was blamed for not discovering Mori's alleged misdeeds earlier. Clinics are required by law to employ a full-time pharmacist, but Hokuryo hadn't had one on staff for two years.
---
article continued below
Hardcover 5-Year Monthly Planner
Hardcover
5-Year Monthly Planner 2023-2027
Dated 8.5×11 Calendar Journal
Personal Diary
To Do Lists
Note sections
Sugar Skull Art on Hot Pink Floral
article continued below
---
The Investigation
When Dr. Handa, the clinic's deputy director, finally inspected the pharmacy cabinet in November of 2000, she discovered a dwindled inventory of the muscle relaxant. This was odd, because the clinic had used it in only 10 surgeries that entire year. But, despite Handa's suspicions, she continued to let Mori work at the clinic for the time being. However, two weeks later, she did informed the authorities of her suspicions and an investigation began.
Two days after the police began their investigations, Mori was fired. When he attempted to leave with his belongings he also tried to take empty ampoules from the clinic. These ampoules were tested, and traces of vecuronium, the primary ingredient of muscle relaxant, were detected.
---
article continued below
prime video | start your free trial today
Watch All Your Favorites and A Few You Don't Want To Miss
Please Review Our Affiliate Disclaimer
article continued below
---
Daisuke Mori Arrested
On January 6, 2001, Daisuke Mori, then 32, was arrested and charged with the murder of Yukiko Shimoyama. He was also charged with four counts of attempted murder.
Prosecutors say Mori administered a muscle relaxant to his patients, his victims, through an intravenous drip, implying that he replaced a bag that was prepared by other nurses with one that contained the lethal doses of the muscle relaxant he had prepared. The alleged attacks occurred between February and November 2000, yet Mori pleaded not guilty to the charges. There were no witnesses to the alleged acts.
Although Mori was convicted of only one murder, he is suspected of being a medical serial killer and responsible for at least 10 or 11 deaths.
The district court in Sendai sentenced him to life imprisonment on March 30, 2004 for one murder and four attempted murders. Mori appealed to the Supreme Court, but they too upheld the life sentence on February 25, 2008.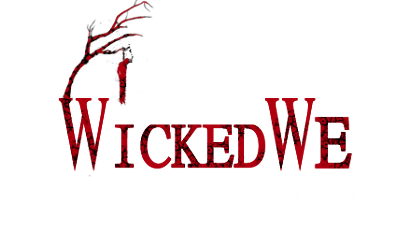 Source: wikipedia | web.archive.org | murderpedia | wikiwand | wickedwe
This site contains affiliate links. We may, at no cost to you, receive a commission for purchases made through these links
WickedWe Suggested Reads