Cody Legebokoff Canadian Killer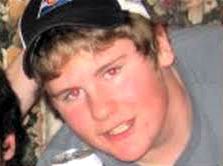 Cody Legebokoff
Born: 01-21-1990
---
Teenage Serial Killer
Canadian Teenage Serial Killer
Crime Spree: 2009 – 2010
Incarcerated in the Warkworth Institution
---
Cody Alan Legebokoff was born on January 21, 1990. He is a Canadian serial killer convicted in 2014 by the British Columbia Supreme Court of murdering three women and one teenage girl, between 2009 and 2010, near the city of Prince George, British Columbia. He is one of Canada's youngest convicted serial killers, murdering his first victim when he was just 19 years old.
Cody Legebokoff
Cody was born and raised in Fort St. James, a district municipality in rural British Columbia. He has been described by friends and family members as a popular young man who competed in ice hockey and showed no propensity for violence. Though Legebokoff had a minor criminal record, he was not "on the radar" of local police.
After graduating Fort St. James Secondary School, Legebokoff lived briefly in Lethbridge, Alberta, before moving to Prince George, British Columbia. There, he shared an apartment with three close female friends and worked at a Ford dealership. In his spare time, Legebokoff frequented the Canadian social-networking site Nexopia, using the handle "1CountryBoy."
The Arrest of Cody Legebokoff
On November 27, 2010, at approximately 9:45 p.m., a mounted police officer observed Legebokoff as he pulled his truck onto British Columbia Highway 27 from a remote logging road. On a hunch, the officer decided to pull over the vehicle for a routine traffic stop. He believed that it was odd, and even suspicious, that someone would be on that road, that late, in the frigid November weather. The officer suspected the driver of poaching in the backwoods and signaled for him to pull over.
The officer was soon joined by a second patrolman. Both officers said that upon searching Legebokoff's pickup truck, they discovered a multi-tool and wrench covered in blood, as well as a monkey backpack and a wallet containing a children's hospital card bearing the name Loren Leslie. When questioned about the blood on him, Legebokoff purportedly said that he was poaching and had clubbed a deer to death because: "I'm a redneck, that's what we do for fun." The truck did not contain a deer carcass.
---
article continued below
WickedWe Recommends:
Backwoods Murder
Backwoods Murder is the story of Cody Legebokoff. Cody was a baby-faced teenager who became one of Canada's youngest serial killers. (Amazon)

article continued below
---
Cody Legebokoff Arrested
The officers arrested Legebokoff under the Canada Wildlife Act and called for a conservation officer with animal tracking skills. The warden traced the tire tracks of Legebokoff's vehicle up the road and in the freshly fallen snow, found footprints leading to the remains of Loren Donn Leslie. 
After Legebokoff's arrest in connection with Leslie's death, Cody stated that he had nothing to do with her murder. However, when checking Cody's phone, the authorities realized that the two (Cody and Leslie) had been in contact with each other. Police believed that the two of them met on social media and then agreed to meet in person.
According to Cody, he and Loren had consensual sex, after which she just started hitting herself, first with her hands and then with a pipe wrench. She had then used a knife to stab herself to death. But texts exchanged between the two showed that Leslie was not looking for anything sexual.
A search of Cody's apartment uncovered even more incriminating information. Forensic evidence connected Cody to two murders and a missing person case that took place between 2009 and 2010. The first was Jill Stuchenko.
Jill Stuchenko
Jill Stuchenko was born on December 2, 1973. She was 35 years old when she died in October of 2009. She was the mother of six. Jill was last heard from on or about October 9, 2009. Her body was located by Johnny Pius half buried in a shallow grave in a somewhat isolated part of a gravel pit located near the intersection of Otway Road and Ospika Boulevard, in the City of Prince George, on October 26, 2009. Jill had been violently raped and beaten to death. She had suffered massive blunt force blows to the back and the right side of her head. There were multiple bruises on her forehead, forearms and upper arms, as well as to both her knees. The amount of blood loss was beyond extreme. It is believed that Jill was murdered in the basement apartment of Cody Legebokoff over the Thanksgiving weekend of 2009 while his roommates were away on holiday. Her body was then transported to the deposit site and abandoned.
Cynthia Maas
Next was Cynthia Maas. Cynthia was born on May 29, 1975. She was 35 years old when she disappeared on September 10, 2010. She was the mother of a little girl. Her body was found in remote area of L.C. Gunn Park on October 9, 2010 by two police officers. The body had been dragged up against a tree line and left, naked from the waist down. She had been raped and beaten to death. Cynthia had suffered massive blunt force trauma to her head and face. She had fractured ribs, a fractured right clavicle and scapula. In addition she had injuries to her chest and neck and damage to various vertebrae. There were at least five blunt impacts on the top of her skull and fractures of the right and left hands. It is believed that, like Jill, Cynthia had been murdered in one location and transported for disposal.
Natasha Montgomery
Natasha Lynn Montgomery was born on March 14, 1987. She was 23 years old when she disappeared between August 30 and September 1, 2010. She was the mother of a young son and daughter. At the time of her disappearance Natasha was staying at the apartment of Jeffrey Menton. When she failed to return, Jeff became concerned. He tried emailing her but to no avail. He never saw or heard from her again. Her body has yet to be discovered. However, DNA evidence, found in Cody Legebokoff's apartment, indicates that Natasha met with the same fate as Cynthia and Jill.
Loren Leslie
Loren Leslie was born on January 5, 1995.  She was fifteen years old when she disappeared sometime in the late evening of November 27, 2010. Her body was located near midnight that same night, concealed in heavy brush near a gravel pit, accessed by an old logging road off Highway 27. Loren's body was lying face down under an evergreen tree, having been dragged into the bush in an attempt to conceal it. She had been raped and violently beaten to death. She was naked from the waist down. The body positioning and condition was remarkably similar to that of Cynthia Maas.
A Suspect
The three prior murders offered no hints to a suspect. The forth however garnished a few. And they came from a series of text communications between Cody Legebokoff and Loren Leslie. They began on November 1, 2010. Cody attempts to arrange a meeting that night between the two. The purpose on his part is obviously purely sexual. Loren on the other hand makes it clear she is not interested in anything physical. The two met up a bit later at the W.M. McLeod Elementary School. Loren was dead within hours. Cody Legebokoff was arrested with her Loren's blood still wet on his hands.
His Story
Cody Legebokoff's trial on four counts of first-degree murder began in June of 2014. Cody pleaded not guilty to all four counts. During the trial Cody stated that he was "involved" in three of the deaths but claimed that he did not commit the killings. He alleged that a drug dealer, who he refused to name, was the actual murderer. Prosecutors did not accept his attempt to plead guilty to the lesser charge of second-degree murder.
---
article continued below
prime video | start your free trial today
Watch All Your Favorites On Prime
Please Review Our Affiliate Disclaimer
article continued below
---
The Sentence
25 year old Cody Legebokoff was convicted on four counts of first-degree murder on September 11, 2014. On September 16, Legebokoff was sentenced to life in prison with no chance of parole for 25 years.
---
article continued below
The Country Boy Killer
The Country Boy Killer: The True Story of Cody Legebokoff, Canada's Teenage Serial Killer reveals a young man who had a passion for sports who played competitive junior hockey and competed on his high school's snowboarding team. He enjoyed the typical pleasures of a boy growing up in the country. But he also enjoyed something far more cynical and soon became known as one of the youngest serial killers in Canadian history.
article continued below
---
In February 2015, Legebokoff filed an appeal due to decisions against change of venue and defendant's legal representation. In September 2016, all three judges in the BC Court of Appeal case endorsed the original judge's decision.
Legebokoff was originally imprisoned at the Kent Institution but was transferred in March 2019 to the Warkworth Institution, where he will spend the remainder of his sentence and possibly his life.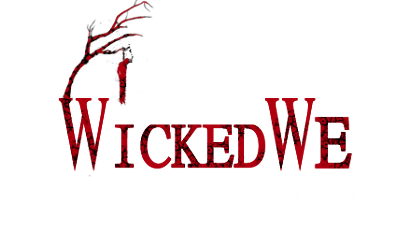 source: wikipedia | murderpedia | thecinemaholic.com
This site contains affiliate links. We may, at no cost to you, receive a commission for purchases made through these links
WickedWe Suggests: