Larry Ralston | Serial Killer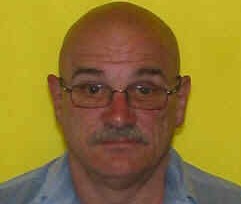 Larry Ralston
Born: 07-05-1949 
---
He'd Stand and Watch Them Die
American Serial Killer
Crime Spree: 1975 – 1977
Incarcerated at Madison Correctional Institution, Ohio.
---
Somewhere between Chicago and Batavia, in the back seat of a police car, Larry Ralston freed his conscience. "He just started crying, and he said, "I didn't mean to kill any of them,' " recalled Robert Stout, a sheriff's investigator assigned in November 1977 to transport Ralston to Clermont County, where he faced charges of raping three 15-year-old girls.
The words sent a jolt of electricity through the detective. No one had accused Mr. Ralston of any killings. In a second, Mr. Stout's role had changed from rookie detective to lead investigator and sole interrogator in a string of serial killings. Grueling interrogations over two weeks yielded confessions to five slayings that had stymied police for more than two years. Those admissions landed Larry Ralston in prison with four life sentences.
When police caught up with him, Larry Ralston was a 28-year-old unemployed dropout of Norwood High School. He had held jobs before at the Hamilton County morgue and a state mental hospital, but at that time, he was living at home or with a short list of friends. Mr. Ralston's father told reporters he had warned his son that his irresponsible lifestyle – sleeping all day, staying out all night and running around with young girls – would bring only trouble. His mother called him a "likable boy" who had a knack for talking to anybody, even if he didn't know them.
Larry Ralston
The killings began on September 3rd, 1975, with Mrs. Porter's 17-year-old daughter, Linda Kay Harmon. She disappeared while waiting for a bus at Wolfangle Road and Beechmont Avenue, about three blocks from home. It was to be Miss Harmon's first day at Withrow High School after moving from Finneytown. She never made it. Miss Harmon's body parts were found scattered in a wooded area in Felicity 34 days later, after two dogs dragged pieces of her arms to their owner's porch.
A year later, the nude remains of other young women were discovered in shallow graves. Nancy Grigsby, 23, of Withamsville, a disabled woman who frequented bars in Clifton, Madisonville and Mount Lookout, disappeared May 4, 1976, on the way to meet her boyfriend in Fairfax. Hunters discovered her body November 15th, 1976, on Moore-Marathon Road in Clermont County's Jackson Township.
Elaina Marie Bear, 15, of Northside was found February 28th, 1977, in a creek bed off Katy's Lane near Wilmington in Clinton County. Diana Sue McCrobie, 16, of Springfield Township was found October 22nd, 1977, covered with brush at East Fork Lake State Park in Clermont County. Police said she dated Larry Ralston.
Hamilton County authorities would later convict Larry Ralston in the death of Mary Ruth Hopkins, 21, of Cincinnati's East End. Her naked body with a T-shirt wrapped around the neck was discovered June 30th, 1976, off Five Mile Road in Anderson Township.
The Sentence
In taped confessions, played in court, Larry Ralston told Mr. Stout how he picked up his hitchhiking victims, drove them around drinking wine and smoking marijuana and that he strangled them when they rejected him sexually. "After every murder he did, he would go to (a friend's) house and he said he would turn on the song, "Fly Like An Eagle.' It just put him in a trance, made him feel better about what he did," Mr. Stout said.
Watching people die was a subject Larry Ralston seemed to enjoy talking about, Mr. Stout said. "When he worked at Longview Hospital, one of the things he really got off on was the fact that he had missed his lunch hour, for maybe three or four days, for a week, in order to watch a person die," he recalled from the interviews with Mr. Ralston in November of 1977. "He would be taking care of these people, just people in his area. He would know they were dying and he would go watch."
Larry Ralston was given four life sentences in 1978
source: murderpedia
This site contains affiliate links. We may, at no cost to you, receive a commission for purchases made through these links