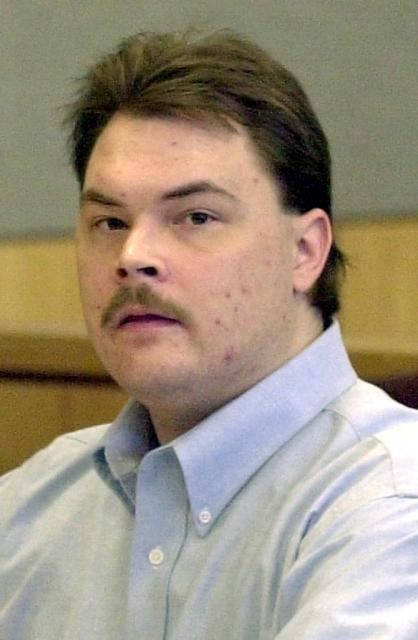 Robert Springsteen
---
The Yogurt Shop Murders
Mass Murder
Crime Spree: December 6, 1991
The Yogurt Shop Murders refers to the deaths of four teenage girls in a yogurt shop in Austin, Texas on the night of Friday, December 6th in 1991, after which the yogurt shop they were in was set aflame. The bodies of 13-year-old Amy Ayers, 17-year-old Jennifer Harbison, 15-year-old Sarah Harbison, and 17-year-old Eliza Thomas were discovered later that night.
The initial investigation spanned nearly eight years.
The Yogurt Shop Murders
Shortly before midnight on December 6, 1991, a patrolling Austin police officer noticed a fire coming from an I Can't Believe It's Yogurt! shop and reported it to the officer's dispatcher. After the fire was extinguished, the firefighters discovered four bodies, all of which were bound and gagged, with three stacked on top of one another. Each victim had been shot in the head, thus leading police to determine that they likely had died before the fire was started.
Just before the murders, the girls had been seen alive at the yogurt shop as late as 10:00 pm. They had planned a sleepover for that very night.
At the time of the murders, a known serial killer, Kenneth Allen McDuff, was in the area. McDuff had a history of multiple murders involving teenagers, but Austin Police said he had been ruled out of the Yogurt Shop Murders. McDuff was later convicted of and executed for the abduction and murder of Colleen Reed from a West 5th St. car wash on Sunday, December 29th of 1991.
False Confessions
Austin police admit that over fifty people, including Kenneth McDuff (on the day of his execution) have confessed to the Yogurt Shop Murders. A confession in 1992 by two Mexican nationals, held by Mexican authorities, was soon disputed and finally ruled false.
On Wednesday, October 6th 1999, police in Texas and West Virginia arrested four suspects in connection with the murders. Robert Burns Springsteen Jr., 24, was arrested in Charleston, West Virginia. Michael James Scott, 25, of Buda, Texas was arrested in the Austin area. Maurice Pierce, 24, was arrested in Lewisville, north of Dallas, and Forrest Wellborn, 23, was picked up in Lockhart, Texas, southeast of Austin.
The prosecution stated at one hearing that DNA evidence in the case had been tested against more than seventy people (including Robert Springsteen, Michael Scott, Maurice Pierce, and Forrest Wellborn) and failed to match. Charges against Forrest Wellborn were dropped when an Austin Grand Jury failed to indict him. Charges were later dropped against Maurice Pierce. Only the cases against Scott and Springsteen went to trial.
The investigation was complicated by matters internal to the Austin police department. Detective Hector Polanco was fired from the department for allegedly coercing confessions. A relationship between Springsteen's father and Austin police data processing employee Karen Huntley prompted her transfer.
C
onviction Overturned

for Robert Springsteen

In 2006, the Texas Court of Criminal Appeals overturned Robert Springsteen's conviction on the basis of an unfair trial. The U.S. Supreme Court refused to reinstate the conviction in February 2007.

On Wednesday, August 20th 2008, the defense lawyers for Michael Scott and Robert Springsteen requested DNA testing of alternative suspects. No matches against evidence found earlier that year were able to be found. Seven jurors from the trials have stated they would not have convicted the men had this evidence been available at the time.

On Wednesday, June 24th 2009, Judge Mike Lynch decided, in response to the Travis County district attorney asking that one of the trials be continued, that defendants Robert Springsteen and Michael Scott be freed on bond pending their upcoming trials. At 2:50 PM on that day, both Robert Springsteen and Michael Scott walked out of the Travis County Jail with their attorneys.

On October 28th, 2009 all charges were dismissed against Scott and Springsteen.

source: murderpedia

This site contains affiliate links. We may, at no cost to you, receive a commission for purchases made through these links