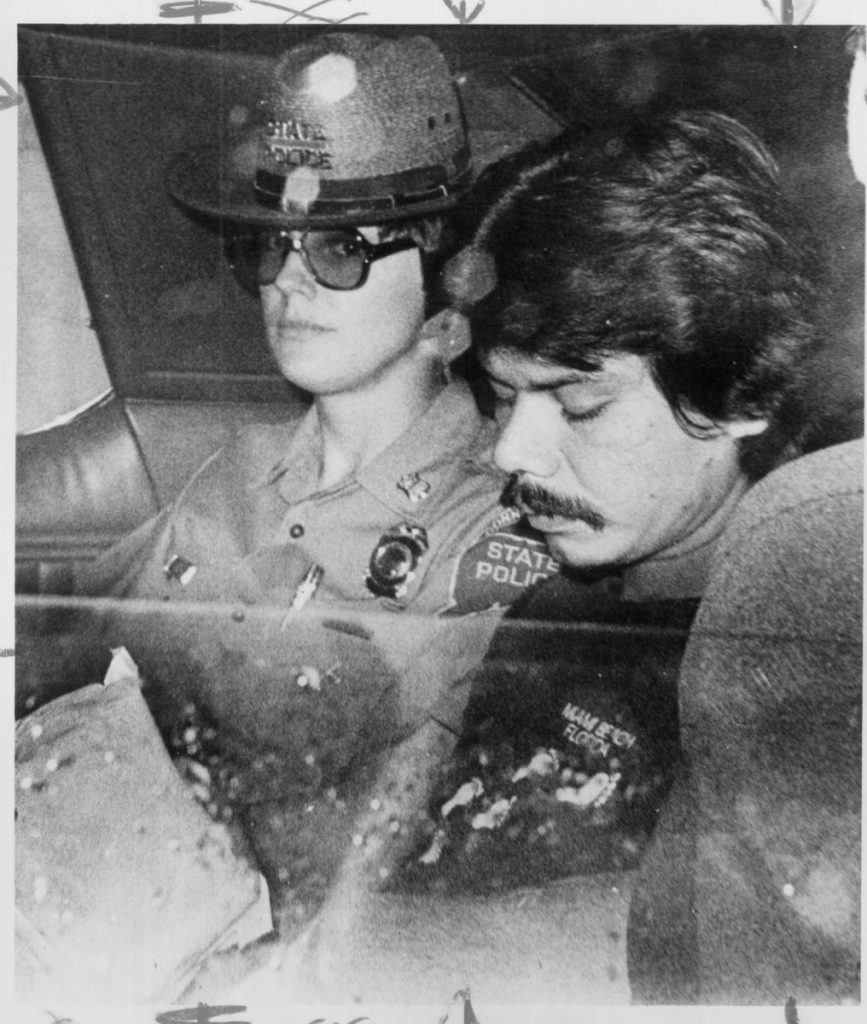 Lorne Joe Acquin
---
Prospect, Connecticut Mass Murder
Mass Murderer
Crime Spree: July 22, 1977
The Prospect, Connecticut Mass Murder was a mass murder that occurred on July 22, 1977, when 27-year-old Lorne Joe Acquin killed his foster brother's wife, her seven children, and her niece in their home at Cedar Hill Drive in Prospect, Connecticut. He beat them all to death with a tire iron, before setting the building on fire.
It remains the largest mass murder in Connecticut history.
The Murders
On Friday, July 22, 1977, residents on Cedar Hill Drive were awoken from their sleep by the smell of smoke. Looking out onto the street, they saw the house of their neighbor, Cheryl Beaudoin, engulfed in flames. Despite the best efforts of the fire brigade, the house was gutted. Once inside, firefighters found charred bodies throughout the residence.
In the kitchen area, they found 29 year old Cheryl Beaudoin dead on the floor. The bodies of three children were found in a bedroom, along with another bedroom containing two more children. Another child's body was found in the master bedroom and two more bodies were found in the bathroom. Several of the children, as well as Cheryl Beaudoin, had their hands tied behind their backs. Two of the other children's feet were tied together. All of the children appeared to have head wounds.
The victims, aside from Cheryl Beaudoin, were her seven children: Frederick (aged 12), Sharon Lee (aged 10), Debra Ann (aged 9), Paul (aged 8), Roderick (aged 6), Holly Lyn (aged 5), and Mary Lou (aged 4). The ninth victim was Jennifer Santoro (aged 6), who was a visiting child of a family friend.
Lorne Joe Acquin
Within 24 hours, police had interviewed more than a hundred witnesses, including Beaudoin's husband and his foster brother Lorne Joe Acquin, who had been playing at the house with the Beaudoin children the previous night. The following Sunday night, Acquin agreed to make a statement to police in which he admitted to attacking his sister-in-law with a tire iron. After attacking her, he turned his attacks on the children with the same weapon. He then spread gasoline around the house and set it on fire. Later that day, he was charged with nine counts of murder and one count of arson.
It was the worst mass murder in Connecticut's history until the tragedy of Sandy Hook Massacre.
Lorne Joe Acquin went on trial July 16, 1979. He was sentenced to 25 years to life on each murder conviction and 20 years for arson. His motive was some kind of twisted revenge. Against whom? He's never said.
source: murderpedia | wikipedia
This site contains affiliate links. We may, at no cost to you, receive a commission for purchases made through these links