Mamoru Takuma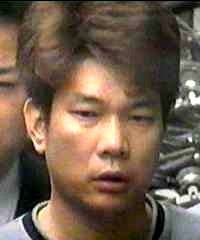 Armed with a kitchen knife, on June 8, 2001, Mamoru Takuma burst into an elementary school in Osaka, Japan, slashing eight children to death and wounding 18 other children and three adults.
Takuma, 37, was subdued by a vice principal and a teacher before police arrived. He was arrested at the scene, but was taken to a hospital, reportedly with self-inflicted injuries.
The victims — six girls and two boys — were first- or second-grade students, ranging in age from 6 to 8. Two children were killed immediately and another six died at hospitals after the attack. Six more victims were in serious condition.
Police said the suspect, who had a long history of metal illness, worked as a janitor at an elementary school in a nearby city about two years ago but was fired after he spiking the tea of four teachers with tranquilizers. He was arrested at the time but was never prosecuted because he was mentally unstable.
Takuma told police he had taken 10 times his daily dose of an unspecified anti-depressant before heading out to the school. He allegedly said he was "sick of everything" and "wanted to be caught and executed." He told police he had attempted suicide several times but failed to kill himself
Mamoru Takuma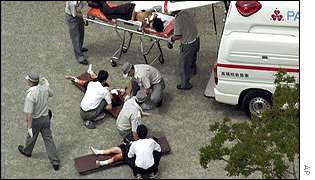 The stabbings occurred shortly after classes began at the elementary school. The attacker allegedly climbed into a first-grade classroom during a recess and began slashing children in the back of the room, and then moved into a hallway.
Several children were slashed in their sides and arms as he moved into other classrooms. As the attacker tussled with two teachers, school officials called police and rushed the children out to the playground.
Within minutes after the attack, a cashier at a nearby grocery said a group of terrified, bloodied children ran into the store. "I saw one of them, a boy, with blood all over his body," said Ikiyo Iriye, 23. "He had been stabbed in the back."
On December 19, 2001, Takuma pleaded guilty in the Osaka District Court to stabbing eight children to death. Though he had a history of schizophrenia, but psychiatrists reportedly determined he could tell right from wrong and was fit to stand trial. The attack led to calls for greater security at schools. Takuma allegedly entered the school unopposed and went from classroom to classroom knifing children.
Trial and Death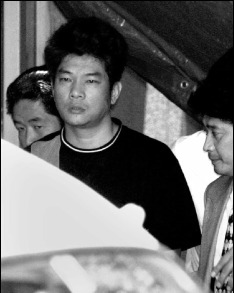 He seemed to be regarded as insane at first, but his illness was eventually diagnosed as paranoid personality disorder, borderline personality disorder and antisocial personality disorder. At first, he claimed that he took a 10× overdose of his psychiatric drugs on the day, but medical analysis found no trace of them in his body. His psychiatrist denied that he suffered from schizophrenia.
On August 28, 2003, Mamoru Takuma was found guilty of multiple counts of murder and sentenced to death. He was ejected from the court before the sentence because he continued to verbally insult the victims and the victims' parents. Takuma remained unrepentant, refusing to apologize to the families of the victims, and only asked for the sentence to be fulfilled as fast as possible. His statement was, "I should have used gasoline, so I could have killed more than I did." Takuma insisted his execution to take place as soon as possible. The sentence was carried out with unusual speed, and Mamoru Takuma was executed by hanging on September 14, 2004.
credit murderpedia