The Bamber Family Murders
In 1986, 24-year-old Jeremy Nevill Bamber was jailed for life for killing five members of his adopted family at their farmhouse in Essex. Though he still, to this day, professes his innocence, Bamber's conviction has been repeatedly upheld. Among his victims were his two young nephews, twins, who were just six years old when they were killed.
Jeremy Nevill Bamber was sentenced to a minimum of 25 years for the murders of his step-parents, sister and her two six-year-old sons Nicholas and Daniel. Sentencing Bamber to five life prison terms, the judge Mr Justice Drake said he (Jeremy Nevill Bamber) was "warped and evil beyond belief."
The controversial crime was hampered by police setbacks and Bamber remained a free man on bail living off his dead parents' finances while investigations continued. Today he still protests his innocence and, as recently as 2001, his case was taken back to the Court of Appeal by the Criminal Cases Review Commission.
The Tale Read Like A Crime Novel
The White House Farm Murders read like something out of a crime novel. It had all the classic ingredients of a whodunit tethered with a vicious ferocity and cruelty that contrasts with its idyllic setting.
The crime involved brutal murders in the English countryside on a summer's evening with a cast of characters straight out of a True Crime story. The victims were two overbearing religious parents, a mentally unstable daughter, a scheming, envious son, and a jilted girlfriend.
Jeremy Nevill Bamber did not have a particularly audacious start in life. He was the illegitimate son of a vicar's daughter and a married army sergeant. At six weeks old he was adopted by wealthy Neville Bamber, a former RAF pilot, and his wife June, who farmed near the Essex village of Tolleshunt D'Arcy. A few years later the Bambers adopted another child, Sheila Caffell, who they nicknamed Bambi.
Materialistically both the children wanted for nothing and were given a private education. But they also had to endure strict discipline imposed by their devoutly Christian parents.
Jeremy had no interest in his father's business, hated the farm and the farming world, and instead drifted through a series of jobs. He was however extremely flamboyant and used his affluent background as a means to impress women with a pseudo 'playboy' image he honed to perfection.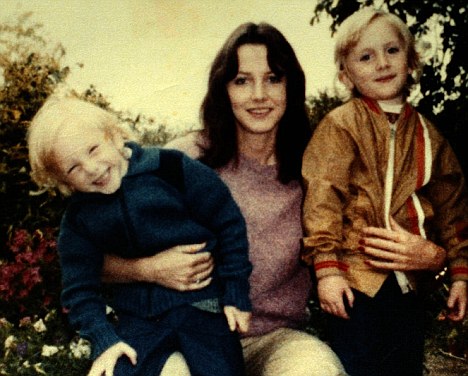 Sheila 'Bambi' Bamber
As an adult, Sheila was attractive enough to start a promising career as a model and her parents paid for a flat in London where she hoped to become a success.
Sheila married and had twin boys, but when the marriage broke down she became depressed and began to suffer from illness developing into schizophrenia. One psychiatric report mentions that at times she believed her children were from the devil. Because of her problems Sheila and the twins moved back to the farmhouse with her parents.
By this time, Jeremy Nevill Bamber lived with his student-teacher girlfriend Julie Mugford. They shared a rent-free cottage provided by his parents at Goldhanger, a few miles from the main farmhouse.
No Love Loss
Neville offered Bamber a job on the farm paying him £170 a week. It certainly wasn't the glamorous position that the young man was desperate for and even his request to run the caravan site owned by the family were dismissed, as Neville believed his son had no business sense.
Jeremy hated the farm but his father's will cut him off unless he stayed a farmer. He wanted the life of a 'playboy' and was determined to live it, at any cost. He also despised his stepmother June for preaching religion at him and he had never forgiven both parents for sending him away to public school.
The Crimes
On August 7th, 1985 at 3:26 am, Jeremy Nevill Bamber rang the police to report that his father had just phoned frantically to say Sheila was going berserk with a semi-automatic rifle.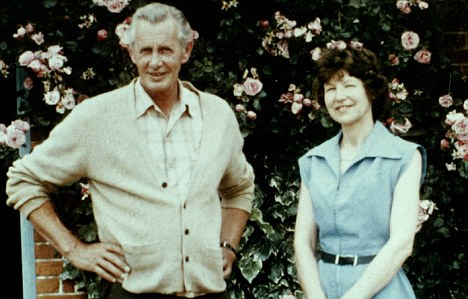 When the police broke in to the farmhouse they found several bodies and a scene of near carnage. Neville's corpse, bludgeoned and shot, lay downstairs in a pool of blood. It appeared that he had been shot upstairs but had been beaten as he struggled to the kitchen to summon help.
June's bullet-riddled body was in a bedroom and Sheila's twins had each been shot several times in the head while sleeping. Sheila, who was also in a bedroom, had been shot in the throat and was clutching a .22 rifle and a bible.
Sheila had a long documented history of illness and it seemed clear to the police that she had shot her parents, children and then finally herself.
When Jeremy Nevill Bamber was interviewed at the scene of the crime he appeared genuinely distressed and was comforted by an officer and given tea and whiskey.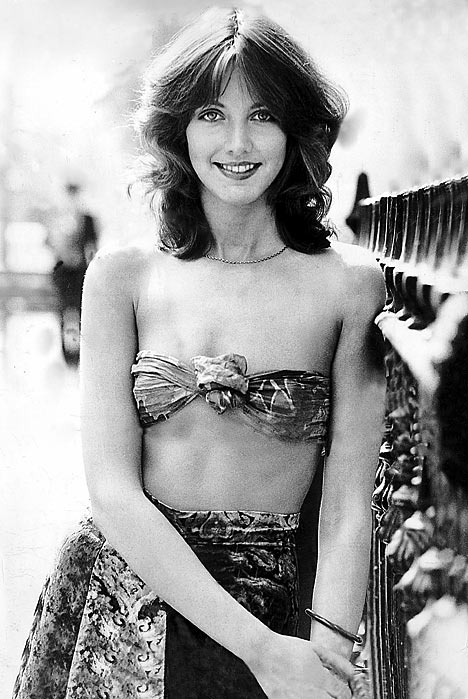 So convinced were the police by Bamber's insistence that his sister perpetrated the dreadful act, that they even agreed to burn carpets and bedding in the house at Bamber's request. Soon the press were reporting the sensational story.
'Bambi' had always wanted fame as a model and, ironically, she had now won it, briefly, on the front pages of the tabloids as an alleged mass murderer.
The Arrest of Jeremy Nevill Bamber
The police thought they were dealing with four murders and one suicide. They had been aware of Shelia's mental health problems and when Jeremy Nevill Bamber had made out that his disturbed sister had gone crazy there seemed no reason to question his story. However, the young man's cavalier behavior soon began to arouse suspicion.
At the funerals, nine days later, Jeremy Nevill Bamber let his vanity betray him by admitting that his only worry was that the cameras should catch his best profile. He put on a tearful performance at the graveside but afterwards he went out for a meal with friends to celebrate, not thinking twice about how this would appear.
It was even noted that on the day of the killings the police had passed Bamber driving to the scene at a casual 30 mph – hardly the actions of a distressed son concerned about his family.
Finally, when Bamber told his girlfriend, Julie Mugford, that he had hired a hit man for £2,000, she reported this comment to the police.
Circumstantial At Best
Despite this throw-away comment, the evidence against Jeremy Nevill Bamber remained circumstantial. Although Bamber's fingerprints had been found on the murder weapon, alongside those of Sheila, there was no other forensic evidence to link him to the killings – in large part due to the fact that police had allowed the crime scene to be cleared.
In the meantime Bamber enjoyed a life of luxury, spending his parents' money and even going on holiday to Amsterdam.
Although his behavior was now being closely watched, Jeremy appeared unaffected and detached from the traumatic events. His sister's modelling photos were all he wanted as a keepsake – so he could offer them for sale.
Fleet St turned him down but the likes of The Sun publicly demonstrated its disdain by brandishing front-page headlines with 'Bambi Brother In Photo Scandal'.
The Silencer
Despite the lack of evidence against him, the investigation unveiled a quandary with regard to the murder weapon. Without a silencer, the 25 shots that were fired would have made too much noise and would have alerted the victims to the danger. Yet, if a silencer was attached to the weapon, it would have been too long for Sheila to have shot herself.
This startling realization seemed to rule out the theory that Sheila had taken her own life, and therefore the possibility that she had been responsible for the other murders. Whoever committed the crime would have had to take the silencer off before they left the house after carrying out the killings.
It was David Boutflour, Bamber's cousin, who found the silencer in a cupboard at the farm, still with traces of Sheila's blood on it alongside a single grey hair.
However, before forensics could study the hair, it had been lost. What was now certain was that Sheila had not committed suicide but had been murdered. This confirmation meant that Bamber's call to the police, saying that she was running amok, was a lie.
On September 29th, 1985, Jeremy Nevill Bamber was arrested and charged with murder.
The Trial of Jeremy Nevill Bamber
The trial commenced at Chelmsford crown court on October 14th, 1986.
Bamber's girlfriend, Julie Mugford, was the star witness. She alleged that Jeremy Nevill Bamber had made murderous threats against his father. She told the court that Jeremy had made the reference that his "old" father, "mad" mother and sister had "nothing to live for". It was then that he spoke of arson and later a desire to hire a hit man.
There were two explanations for the killings. The first was the prosecution case that Bamber entered the Essex farmhouse owned by his mother and father at night and shot the five members of his family with a legally held rifle.
Sheila's blood was in the silencer of the murder weapon, proving that she could not have shot herself then put it in a cupboard downstairs.
The second explanation, put forward by the defense, was that Sheila, who had a history of psychiatric illness, had shot the four members of her family with the rifle and then committed suicide.
The Second Explanation
In the initial stages the police thought it likely that the second explanation was correct. Some officers, however, thought that some of the findings were inconsistent with this explanation and members of the Bambers' extended family did not believe that it was consistent with their knowledge of Sheila.
Despite mounting evidence, Jeremy Nevill Bamber remained confident that he would leave court a free man. However, the jury at Chelmsford crown court delivered a guilty verdict by ten to two.
Jeremy Nevill Bamber was handed five life sentences, with a recommendation that he stay in prison for at least 25 years without parole. After the sentencing, Mr Justice Drake said, "I find it difficult to foresee whether it will ever be safe to release someone who can shoot two little boys as they lie asleep in their beds."
credit murderpedia / the Crime & Investigation Network