---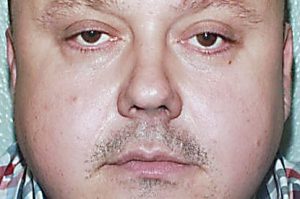 Levi Bellfield is a British murderer. He is a former nightclub bouncer and manager of a car clamping business who was convicted on February 25th, 2008 of murdering Marsha McDonnell and Amelie Delagrange. He was also convicted of the attempted murder of Kate Sheedy.
Levi Bellfield was described by police as a prime suspect in the murder of Amanda Dowler. The Crown Prosecution Service announced on March 30, 2010 that he is to be charged with her murder.
Early and Personal Life of Levi Bellfield
Bellfield was born in Isleworth, West London, to Joseph Rabetts and Jean (now Bellfield), and is of Romani gypsy descent. When he was eight, his father died at age 37 of a heart attack. He has two brothers and a sister and was brought up on a West London council estate. He attended Crane Junior School, Hampton and Feltham Comprehensive. He has been married four times and has fathered 11 children with five women, the youngest three with his most recent partner Emma Mills. His first conviction was for burglary in 1981. He was convicted of assaulting a police officer in 1990. He also has convictions for theft and driving offences. By 2002, he had nine convictions.
The Character of Levi Bellfield
In an interview with the media, Detective Chief Insp Colin Sutton of the Metropolitan Police, who led the murder hunt, described him in some detail: "When we started dealing with him he came across as very jokey, like he's your best mate. But he's a cunning individual, violent. He can switch from being nice to being nasty, instantly."
Levi Bellfield searched for victims on streets he knew intimately. Detectives tracked down a number of ex-girlfriends, who all described a similar pattern of behavior when they got involved with him. "He was lovely at first, charming, then completely controlling and evil. They all said the same." said Det Sgt Jo Brunt, who spoke to several of them.
A couple of weeks after his relationship with a woman began, Levi Bellfield would take her mobile phone and swap it with another which contained only his number, saying it was all she needed. He would then stop her from seeing friends, parents or going out without his permission, and would constantly phone to check what she was doing.
One former girlfriend said that following an argument he told her to sit on a stool in the kitchen and not move. He went to bed and she sat there all night. D.S. Brunt said: "We asked her what she did about going to the toilet and she said she would rather wet herself than have moved from that stool. That shows how frightened they were of him."
Bellfield, however, was very close to his mother. His father died when he was young. "He dotes on his mother and her on him. It's a troubling relationship," said Sutton.
Modus Operandi of Levi Bellfield
At the time of the attacks, Levi Bellfield ran a wheel-clamping business which operated in the western suburbs of London. He sometimes made a good living at this and while giving evidence at the Old Bailey he explained to the jury how to succeed in the clamping business. Police officers could only make conjectures about motivation, as Levi Bellfield maintained his innocence throughout.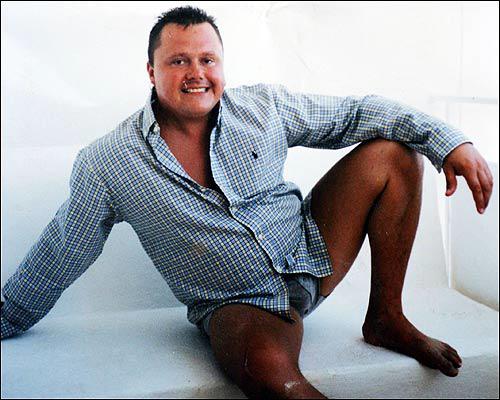 Det Ch Insp Sutton explained his own theory: "He has a massive ego to feed, he thinks he's God's gift to everyone. He drives around in his car, feels a bit 'whatever' and sees some young blonde girl. Young blonde girl says 'go away' and he thinks 'you dare to turn down Levi Bellfield, you're worth nothing' and then she gets a whack over the head.
"It is shown in the case of Kate Sheedy she was smart enough to think she didn't like the look of his car and crosses the road. He thinks 'you think you're so clever' and whoosh, he runs her over."
While he was under police surveillance, Levi Bellfield was seen driving around in his van, talking to young girls at bus stops. Sutton's theory is also suggested in the timing of Amelie Delagrange's last movements.
CCTV cameras showed her walking towards Twickenham Green after she missed her stop on the bus home. She slowed her pace between the last two sightings, around the time Levi Bellfield passed her in his van. Sutton said she probably stopped to speak to him. Within minutes he had attacked her and left her to die. Bellfield claimed that it was no coincidence that all his victims were of a similar appearance. His last girlfriend, Emma Mills, told police Bellfield always chased after small blonde girls with large chests.
The Victims of Levi Bellfield
Marsha McDonnell
Marsha Louise McDonnell (14 October 1983 – 5 February 2003) died in hospital after being beaten over the head with a blunt instrument near her home in Hampton. She is believed to have been killed just after she got off the 111 bus from Kingston upon Thames at the stop on Percy Road. Levi Bellfield sold his Vauxhall Corsa car for £1,500 six days after the murder, having bought it for £6,000 just five months earlier.
Kate Sheedy
Kate Sheedy, then aged 18, was run over as she crossed the road near an entrance to an industrial estate in Isleworth on 28 May 2004. She survived, but suffered multiple injuries and spent several weeks in hospital. She went on to give evidence against Levi Bellfield when he was tried with her attempted murder nearly four years later.
Amelie Delagrange
Amelie Delagrange (2 February 1982 – 19 August 2004) was a French student visiting the UK. She was found at Twickenham Green on an evening with serious head injuries and died in hospital the same night. Within 24 hours, the police established that she may have been killed by the same person who had killed Marsha McDonnell 18 months earlier. Levi Bellfield reportedly confessed to the murder while on remand.
Other Charges for Levi Bellfield
Levi Bellfield was also charged with abduction and false imprisonment of Anna-Marie Rennie (then aged 17) at Whitton on October 14, 2001, after she identified him in a video identity parade four years later. He was also charged with the attempted murder of Irma Dragoshi (then aged 39) at Longford Village on December 16, 2003. The jury failed to reach verdicts on either of these charges.
Other Notable Events
Levi Bellfield was admitted to hospital on August 25, 2004 – six days after Delagrange's death – with a suspected breakdown after taking an overdose and telling a friend: "You don't know what I've done".
Bellfield was first identified as a suspect in connection with the crimes on November 9, 2004, but not questioned until November 22, 2004. He was charged on March 1, 2006.
Possible Other Victims
Det Ch Insp Sutton said: "We looked at a dozen crimes in West London and we have not been able to eliminate Levi from any of them. I fear we may have only scratched the surface." One case police are revisiting and are reportedly questioning Levi Bellfield is that of Amanda Dowler, a 13 year old girl who went missing in Walton-on-Thames on March 21, 2002 and was found dead in Hampshire six months later.
In August 2009, Surrey Police submitted a dossier to the CPS containing evidence regarding Bellfield's alleged involvement in the murder of Dowler. The CPS will assess the dossier and decide whether to charge Levi Bellfield with Dowler's murder. On March 30,2010, Bellfield was charged with the kidnap and murder of Dowler, as well as the attempted kidnap of then 12 year old Rachel Cowles on March 20, 2002.
Conviction and Imprisonment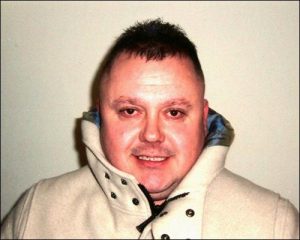 Levi Bellfield was found guilty of the murders of McDonnell and Delagrange (as well as the attempted murder of Sheedy) on February 25, 2008. The following day, he was sentenced to life imprisonment with a recommendation that he should never be released. Levi Bellfield was not in court to hear his sentence, as he had refused to attend court due to "unfair press coverage" following his conviction.
Despite the trial judge's comments, the European Court of Human Rights has been reviewing whether lifelong imprisonment amounts to a violation of human rights legislation. Should the court decide that lifelong imprisonment is unlawful, then Levi Bellfield and all other prisoners serving such sentences in Europe would have their cases recalled to court for a new minimum term to be set.
It has since been reported that Levi Bellfield is planning to appeal against his convictions.
credit / murderpedia – wikipedia