Levi Bellfield | Hammer Man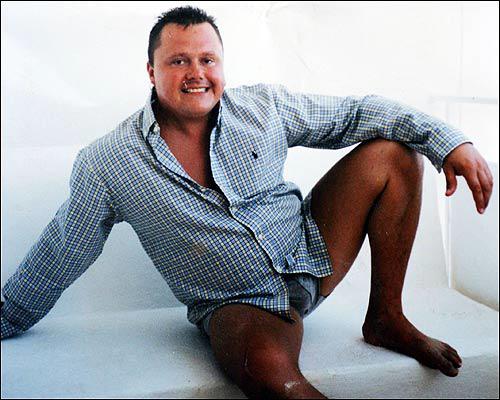 Levi Bellfield
Born: 05-17-1968
---
The Bus Stop Killer
British Murderer
Crime Spree: 2003 / 2004
Incarcerated at HMP Frankland, Country Durham
---
Levi Bellfield was born Levi Rabetts in 1968. He is a British murderer who became known as the Bus Stop Killer and the Hammer Man.
He is a former nightclub bouncer and manager of a car clamping business who was convicted on February 25th, 2008 of murdering Marsha McDonnell and Amelie Delagrange.
He was also convicted of the attempted murder of Kate Sheedy.
Early Life of Levi Bellfield
Levi Rabetts was born in Isleworth, West London, to Jean and Joseph Rabetts and is of Romani gypsy descent.
When Levi was just eight, his father died of a heart attack. He has two brothers and a sister, and several step siblings. They were brought up on a West London estate by their mother, the family matriarch, who was herself an arrogant and pride filled woman who passed these traits onto Levi, planting a deep seated belief in him that he was superior to others. And his arrogance only grew larger with age.
Levi Bellfield attended Crane Junior School, Hampton and Feltham Comprehensive. He came to the attention of police when he hit his teenage years. His first conviction was for burglary in 1981. He was convicted of assaulting a police officer in 1990. Levi also had convictions for theft and driving offences. He was arrested for car thefts, carrying offensive weapons and credit card fraud. By 2002, he had nine convictions. He quit school at 16 and became a nightclub doorman for venues across West London.
Date Rape
It is believed that while in the position of a nightclub bouncer, Levi Bellfield used his wit and charm to attract women to himself. He was suspected of numerous attacks on young women who were drugged and raped, yet none of the evidence was ever strong enough to convict him of a crime.
He was known to keep a separate flat for the sole purpose of taking intoxicated girls back to after he had drugged them in order to rape them.
A former friend once described Levi as "some kind of animal" after Bellfield invited him to join him in these date rape attacks on young women. The actual number of women this man has drugged, attacked, abused and raped is still unknown. He actively hunted for victims, purposely targeting blonde women, who he seemed to have a particular hatred for.
Levi Bellfield
In an interview with the media, Detective Chief Insp Colin Sutton of the Metropolitan Police, who led the murder hunt, described him in some detail: "When we started dealing with him he came across as very jokey, like he's your best mate. But he's a cunning individual, violent. He can switch from being nice to being nasty, instantly."
Detectives tracked down a number of Levi's ex-girlfriends, all of whom described a similar pattern of behavior once they got involved with him. "Levi was lovely at first, charming, then completely controlling and evil." A couple of weeks into the relationship he would take the woman's cell phone and exchange it for one that contained only his number, saying it was all she needed. He would then stop her from seeing friends, parents or going out without his permission. And he would constantly phone to check what she was doing.
One former girlfriend said that following an argument he told her to sit on a stool in the kitchen and not move. He went to bed and she sat there all night. D.S. Brunt said: "We asked her what she did about going to the toilet and she said she would rather wet herself than have moved from that stool. That shows how frightened they were of him."
Levi Bellfield was married four times and had 11 children!
Oddly Close
Levi Bellfield's relationship with his own mother however was a completely different story.
Levi dotted on his mother and people who knew them said they were 'oddly' close. It is rumored that Levi slept with his mother until he was 13 years old and she gave him anything he wanted. She also determined her son was being framed by the law and that Levi was, and still is, innocent of all charges brought against him. "It's a troubling relationship," said Detective Sutton.
Jean Bellfield died at the age of 81 on December 10th in 2017, still believing her son had done no wrong.
At the time of the attacks, Levi Bellfield ran a wheel-clamping business which operated in the western suburbs of London. He sometimes made a good living at this and while giving evidence at the Old Bailey he explained to the jury how to succeed in the clamping business. Police officers could only make conjectures about motivation, as Levi Bellfield maintained his innocence throughout.
Detective Sutton had his own theory: "He (Levi Bellfield) has a massive ego to feed, he thinks he's God's gift to everyone. He drives around in his car, feels a bit 'whatever' and sees some young blonde girl. Young blonde girl says 'go away' and he thinks 'you dare to turn down Levi Bellfield. You're worth nothing' and then she gets a whack over the head. (enter Hammer Man)
Detective Sutton explained his own theory: "He has a massive ego to feed, he thinks he's God's gift to everyone. He drives around in his car, feels a bit 'whatever' and sees some young blonde girl. Young blonde girl says 'go away' and he thinks 'you dare to turn down Levi Bellfield, you're worth nothing' and then she gets a whack over the head.
"It is shown in the case of Kate Sheedy. She was smart enough to think she didn't like the look of his car and crosses the road. He thinks 'you think you're so clever' and whoosh, he runs her over."
Bus Stop Killer
While he was under police surveillance, Levi Bellfield was seen driving around in his van, talking to young girls at bus stops. Sutton's theory is also suggested in the timing of Amelie Delagrange's last movements.
CCTV cameras showed her walking towards Twickenham Green after she missed her stop on the bus home. She slowed her pace between the last two sightings, around the time Levi Bellfield passed her in his van. Sutton said she probably stopped to speak to him. Within minutes he had attacked her and left her to die. Bellfield claimed that it was no coincidence that all his victims were of a similar appearance. His last girlfriend, Emma Mills, told police Bellfield always chased after small blonde girls with large breasts.
The Victims of Levi Bellfield
Other Charges for Levi Bellfield
Levi Bellfield was also charged with abduction and false imprisonment of 17 year old Anna-Marie Rennie at Whitton on October 14, 2001, after she identified him in a video identity parade four years later. He was also charged with the attempted murder of Irma Dragoshi (then aged 39) on December 16, 2003. The jury failed to reach verdicts on either of these charges.
Possible Other Victims
source: murderpedia | wikipedia
This site contains affiliate links. We may, at no cost to you, receive a commission for purchases made through these links