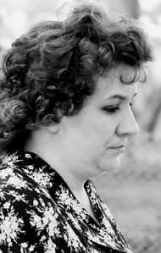 Judy Kirby
---
Killer in a Car
American Murderer
Crime Spree: March 25, 2000
Six children and one adult died in head-on crash prosecutors said Judy Kirby had caused deliberately.
Judy Kirby was found guilty of murder for intentionally causing a head-on crash that killed six children and an adult. The verdict came May 10, 2001 after a 12-day trial in which 114 witnesses were called. On June 13, she was sentenced to 215 years in prison.
Judy Kirby, with four children in her 1989 Pontiac Firebird, entered Ind. 67 on March 25, 2000, going in the wrong direction. Witnesses said Kirby appeared to make no attempt to stop or turn around after she ran southbound motorists off the highway.
Other drivers scattered, but after nearly two miles Kirby's car ran head-on into a van driven by Thomas Reel of Martinsville.
Judy Kirby
The impact of the two vehicles on a divided highway was horrific. Emergency workers said later they had nightmares about the scene.
Killed in Kirby's car were three of her children — Jacob, 5, Joney, 9, Jordan, 12 — and Kirby's nephew, Jeremy Young, 10. The driver of the van, Thomas Reel, 40, died, as did his son Bradley, 13, and daughter, Jesica, 14.
On April 14, police arrested Judy Kirby and charged her with seven counts of murder, four felony counts of child neglect causing serious bodily injury and one count of aggravated battery.
Family members said Judy Kirby had been suffering from depression, particularly since the birth of a child five months before the accident. On March 2, she was admitted to a hospital for treatment, but Kirby chose to leave before the scheduled three-day stay was over.
On March 6, 2001, Morgan Superior Court Judge Jane Spencer Craney ruled that the prosecution would not be allowed to present evidence that Judy Kirby may have been involved in interstate drug trafficking. She did however allow the use of information about Kirby's hospitalization for depression.
The Trial
The jury selection process for Kirby's murder trial began March 16th in Dearborn County. The trial began April 23, with Morgan Superior 3 Judge Jane Spencer Craney presiding. Jurors were taken to view the site where the crash occurred.
During the trial, witnesses described the carnage they saw at the scene. Even rescue workers were stunned by the extent of damage to the victims.
Kirby's attorney, Jennifer Auger of Franklin, told jurors Judy Kirby suffered from an undiagnosed thyroid problem that made her lose touch with reality.
But Kirby's ex-husband testified that she had told one of their sons she was going to commit suicide. Prosecutors told the jury Kirby was suicidal over a failing relationship with her ex-husband's brother. Other witnesses testified that Judy Kirby feared being arrested on drug dealing charges. Prosecutors also brought in a medical expert who testified that Kirby's strange behavior before the crash would not have been the result of a thyroid disorder.
In his closing argument on May 9th, defense attorney Tom Jones described Judy Kirby as a very sick woman who was misdiagnosed and improperly treated. He argued that Kirby loved her children and would never have intentionally harmed them.
In his own summation, Prosecutor Terry Iacoli used a dramatic pause lasting 87 seconds to illustrate how much time Kirby had to pull over after turning the wrong way. The case went to the jury, which deliberated ten hours that evening and the next morning before coming to a verdict of murder on all seven counts.
Events on the Day of the Crash
Investigators, through interviews with family members and others who encountered Judy Kirby on March 25, 2000, pieced together her activities leading to the wreck on Ind. 67 that killed seven people:
11:30 a.m. — Kirby, accompanied by nephew Jeremy Young, celebrating his 10th birthday, leaves her Southside Indianapolis home for her sister's home in Acton to pick up children Joney Kirby, 9, Jacob Kirby, 5, and Jordan Kirby, 12.
Noon — Arrives at the home of sister Jeannetta Scott. Leaves about 2 p.m. with all four children. Scott follows as they drive to Toys R Us in Greenwood to buy a present for Jeremy's birthday.
2:30 p.m. — Scott loses track of Kirby when Judy Kirby stops in traffic on Southport Road. Scott turns around to go back, thinking Kirby has car trouble, but is unable to find her.
3 p.m. to 3:30 p.m. — A man working in his yard on Ralston Road, west of Mann Road, sees Kirby when she stops her car in front of his house. He reports that Judy Kirby stared at him for a few minutes, then left.
Judy Kirby
3:30 p.m. to 4 p.m. — Two women see Kirby's car stop in traffic at High School and Thompson roads. They approach her, ask if there is a problem and loan Kirby a cell phone. Kirby drives off and returns about two minutes later with the phone. She leaves, driving on High School Road toward Kentucky Avenue.
4 p.m. — Kirby shows up at a baby shower in the clubhouse at Valley Brook Mobile Home Park on High School Road just west of Kentucky Avenue. Kirby and the children enter the clubhouse, where no one knows her. Witnesses say Kirby stated, "I need help." When asked what type of help, she replied, "I need a birthday party." People at the shower think Kirby might be looking for a gathering at the park's other clubhouse and give directions to that site.
4:10 p.m. to 4:45 p.m. — No reported sightings as Judy Kirby drives 21.5 miles to Martinsville.
4:45 p.m. — Kirby arrives at a Speedway gas station on the edge of Martinsville. Store security video shows Kirby and four children enter the station, pay for $3 in gasoline and buy candy bars. An attendant reports that Kirby, who sits in the car for several minutes before going inside to pay, is unable to activate the gas pump, and he assists her.
4:55 p.m. — Witnesses begin reporting a white car, which entered southbound lanes of Ind. 67 at the exit ramp on Pumpkinvine Hill Road, driving the wrong way on the highway. The car is reported traveling at a high speed, with estimates varying between 55 mph and 100 mph. One witness describes seeing "a small boy in the front seat who looked to be on his knees, his hands outstretched to the dash as if he was holding on, and the driver's blond hair was blowing in the wind." Others report Judy Kirby does not appear to slow or take evasive action as she meets oncoming vehicles.
The Collision
4:57 p.m. — Kirby's car collides head-on with a van driven by Thomas Reel, 40, of Martinsville. The collision, described by witnesses as a "horrific, spectacular explosion," kills all four children riding with Kirby. Also killed are Reel and two of his children, Bradley Reel, 13, and Jesica Reel, 14. Judy Kirby and another passenger in the Reel van, Richard Miller, 13, are taken to Methodist Hospital in Indianapolis.
Judy was convicted of all seven murders and received 215 years in prison.
source: murderpedia | Indystar
This site contains affiliate links. We may, at no cost to you, receive a commission for purchases made through these links