Howard Unruh | Spree Killer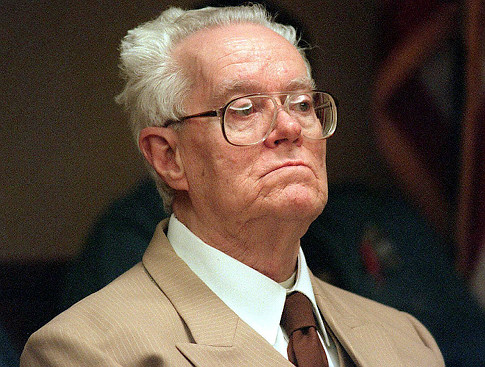 Howard Unruh
Born: 01-21-1921
---
First Lone Gunman
Mass Murderer
Crime Spree: September 6, 1949
Death: 10-19-2009
Howard Barton Unruh is regarded as one of the first of the 'lone gunmen' to go on an indiscriminate shooting spree.
On September 6, 1949, twenty-eight year old Howard Unruh left his house for a twelve minute trip around his Camden, New Jersey neighborhood, shooting people at random and killing 13.
Always a reserved man, he had turned into a recluse in the three months before his spree. The World War II veteran was unemployed and lived with his mother. During the war, he was reportedly a brave tank soldier who kept meticulous notes of every German killed, down to details of the corpse. He was honorably discharged in 1945, and returned home with a collection of medals and firearms. He decorated his bedroom with military items, and set up a target range in his basement. His mother supported him by working at a factory while Howard hung around the house and attended daily church services.
A Paranoid Man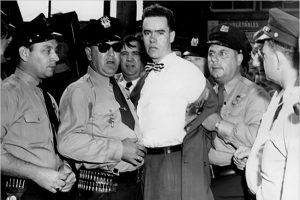 Howard had trouble getting along with his neighbors and his interactions with them deteriorated in the three months before his spree. He was considered a mama's boy and the subject of much teasing. Eventually Howard Unruh became paranoid about his neighbors and started to keep a diary detailing every single thing that he thought was said about him. Next to each of those that Howard complained about was the word "retal.", short for retaliate.
Howard Unruh arrived home from a movie theater at 3 am on September 6th, 1949, to discover that the gate he had just built in front of his house had been stolen. This appears to have been the final trigger. After sleeping until 8 am he got up, dressed in his best suit and ate breakfast with his mother.
At 9:20 am he left the house, armed with a German Luger, looking for his first victims. In only twelve minutes he would shoot at a total of 26 people, killing 13 and wounding several others. When he heard the sirens of the approaching police, he returned to his apartment and engaged in a standoff with police. He was eventually convinced to surrender and was taken in for interrogation. Only at the end of the interrogation did they discover he had been wounded as well.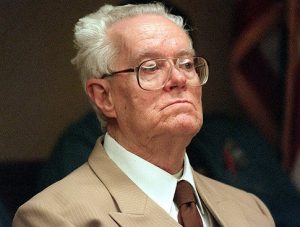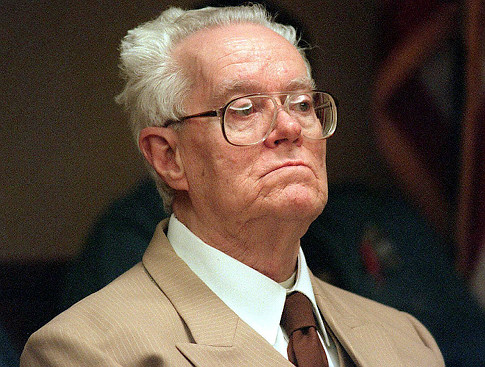 Howard Unruh Pronounced Insane
Charges were filed for 13 counts of "willful and malicious slayings with malice aforethought" and three counts of "atrocious assault and battery." He was eventually pronounced insane, making him immune to criminal prosecution, and he was incarcerated in a unit for the criminally insane.
Howard Barton Unruh died in 2009 after a lengthy illness at the age of 88.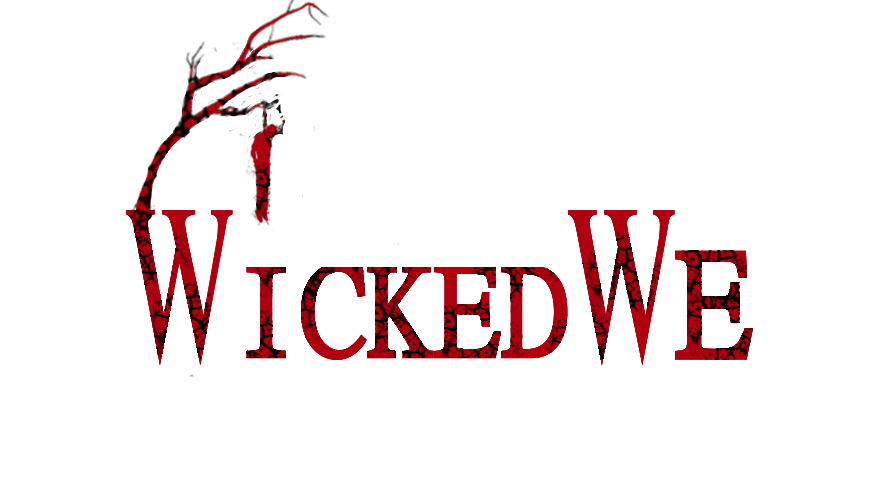 source: murderpedia | mylifeofcrime | wikipedia | northjersey.com
This site contains affiliate links. We may, at no cost to you, receive a commission for purchases made through these links