COUSINS ARRESTED IN 1973 COLD CASE MURDER OF TWO CALIFORNIA GIRLS
In 1973, two little girls, went shopping. They never came home.
According to officials, 13-year-old Doris Derryberry and Valerie Lane, 12, failed to return home from a shopping trip in Linda, California on November 11th. On November 12th they are reported as missing.
Four hours later, the little girls are found. Their dead bodies are discovered along a dirt road, in a wooded area close to Wheatland.
Doris had been sexually assaulted. Both girls died of shotgun blasts at close range, their little bodies left carelessly near the side of the road.
THE COLD CASE FILE RE-OPENED
The double homicide had remained an open and ongoing investigation until 1976. No successful leads ever surfaced and the case eventually went cold and remained unsolved for decades.
Then, in 2014, Yuba County investigators reviewed the case. Evidence items, collected during the original investigation, were reviewed and sent to the California Department of Justice Forensic Labs for re-analysis. Not an uncommon practice, as scientific advancements are made continuously.
Nine months later, results revealed that DNA evidence had matched. The DNA belonged to two cousin. Both criminals and both having left behind their DNA samples, through the justice system, more than once over the years. They were identified as William Lloyd Harbour and Larry Don Patterson. Both men were 22 years old at the time of the girl's murders.
THE CASE IS IMMEDIATELY REOPENED
Investigators knew that William Harbour was still living in the area. But they needed to locate Larry, before they made a move. Sending out announcements of their findings would likely drive the killers into hiding and then they might never be caught.
Larry Patterson, who was convicted of rape in 1976 and had failed to register as a sex offender, was already hiding from the law. So everything had to remain very quiet until he was found.
With everything hanging on the need to bring both of the men into custody at the same time, it was exciting when they finally knew exactly where Larry was hiding.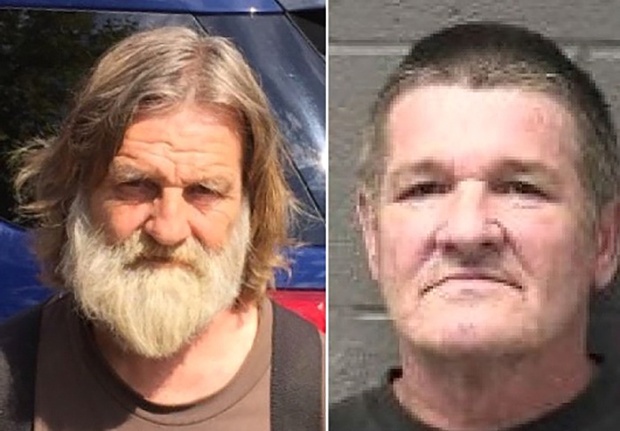 Wayne was pulled over in a traffic stop in California, while Oklahoma officials moved in to nab Larry from a secluded compound just south of Tulsa.
Both men have pleaded not guilty.
credit – reuters