Dennis Rader | The BTK Killer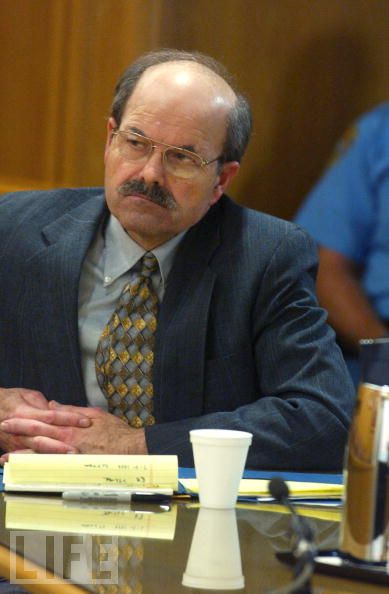 Dennis Lynn Rader
Born: 03-09-1945
---
The BTK Killer
An American Serial Killer
Crime Spree: 1974 – 1991
Incarcerated at the El Dorado Correctional Facility
---
Dennis Rader was born on March 9, 1945 and is an American serial killer. He murdered 10 people in Sedgwick County, in and around Wichita and Park City, Kansas. His murders took place between 1974 and 1991. Dennis Rader named himself the BTK. The acronym, perfectly describing his modus operandi, stood for 'bind them, torcher them, kill them'.
The Life Story of Dennis Lynn Rader
In His Youth
Dennis was born the first of four boys to William and Dorothea (Cook) Rader. He grew up in Wichita, Kansas, graduating from Riverview School and later Wichita Heights High School.
As a child, Dennis Rader would appear, at least outwardly, quite typical. He was a member of the scouts and participated regularly in the church youth group. In school he was, despite withdrawn tendencies, an average, unassuming student.
By his own admission however, Dennis would later state that while he was still in grade school, he developed fantasies about bondage and torture at an early age.
As Dennis began to mature sexually, he dreamed of tying girls up and having his way with them. Annette Funicello, his favorite TV star at the time, was one of his targets for imaginary bondage.
Dennis would also admit to having hung cats and dogs to their death in his youth.
Dennis also honed his talent for keeping his quickly developing inner desire for bondage, torture and murder to himself. It became an art he would master nearly to perfection.
---
article Dennis Rader The BTK Killer continued below
Pathology of Dennis Rader
Full Name : Dennis Lynn Rader
A.K.A. : BTK | The BTK Strangler | The BTK Killer
Date of Birth : March 9th 1945
Zodiac Sign : Pisces 
Place of Birth : Pittsburg, Kansas – Raised in Wichita
Parents : Dorothea Mae and Willian Elvin Rader
Siblings : Paul | Bill | Jeff
Education :  Butler County Community College | Wichita State University
Military : U.S. Air Force – 1966 – 1970
Marriage : Paula Dietz – (1971 – 2005)
(2) Children : Daughter – Kerri | Son – Brian
Dates of Crimes : 1974 – 1991
Number of Victims : 10   
Date of Apprehension : February 25, 2005
Sentence Handed Down : 10 Consecutive Life Sentences
Place of Incarceration : El Dorado Correctional Facility, Kansas
article Dennis Rader The BTK Killer continued below
---
The Teenage Years
Dennis Rader attended Wichita Heights High School as a young man. He would be described even then as an unassuming, mediocre student who would quietly blend into the background of the teenage high school world. Fellow students would remember Dennis as studious and focused but not reaching grades above average.
People who knew him on a more personal level would describe him as a quiet, polite young man who preferred simply to keep to himself. One old friend made reference to the fact that Dennis had literally no sense of humor and oddly enough had no desire for music.
Throughout his high school years Dennis worked in a local supermarket.
Dennis Lynn Rader graduated from Wichita Heights High School in 1963.
The Service
In 1966, in order to avoid the draft into the Vietnam war, 21 year old Dennis Radar joined the US Air Force. Basic training was completed at the Lackland Air Force Base in San Antonio, Texas. From there, Dennis did his technical training in Wichita Falls. In early 1967, Dennis was stationed in Mobile, Alabama until he was sent to Kadena Air Force Base in Okinawa in the west Pacific.
During his four years of active duty, Dennis Radar would also spend time in Korea, Greece and Turkey. He would attain the rank of sergeant working in the installation of antenna equipment.
By his own admission, it was during this period that Dennis became sexually active, employing the services of call girls and prostitutes. Although his attempts to engage these women in bondage like activities were always thwarted, Dennis continued to hone the art of 'trolling' and breaking into locked houses and buildings. It was exciting and it fulfilled a need, at least for the moment.
---
article Dennis Rader The BTK Killer continued below
article Dennis Rader The BTK Killer continued below
---
The Wife of Dennis Rader
Paula Dietz
In May of 1971, less than a year after discharge from the service, 26 year old Dennis Rader and 23 year old Paula Dietz were married. They settled in Park City, not far from the Rader home in north Wichita. Dennis was working in the meat department of the local IGA and Paula was a bookkeeper. In 1972 Rader went to work at the Coleman Co., a manufacturer of camping supplies and Wichita's largest employer at the time. (Consequently, so did two of his BTK early murder victims.) Dennis worked 13 months there until July of 1973. He then found employment with Cessna, the small aircraft manufacturer. He was also attending Butler County Community College in El Dorado, and earned an Associate's Degree in Electronics in 1973.
In the fall of 1973 Rader began his studies at Wichita State University. It would take him six more years of night school to earn his Bachelor's Degree in Administration of Justice in 1979.
During the oil embargo crisis, in the later months of 1973, aircraft sales plummeted and Dennis was laid off by Cessna. This was mentally straining on Dennis and he leaned in hard on his inner demons for peace, slipping steadily closer to the comfort of the fantasy he'd harbored all his life. The deviant within him was now dangerously close to the surface and Dennis was ready. He wanted to bind them, torture them and kill them. He wanted – needed – to know that feeling. The exhilaration of bondage, torcher and death all at his command.
---
article continued below
article continued below
---
Trolling, something Dennis loved to do, was made easy, thanks to his own wife. She hated driving in the winter and simply by taxiing her back and forth to work every day, Dennis, who was as yet still unemployed, gained ample opportunity to stalk potential victims. Driving the city streets gave him time to look for a 'subject' and live out, in his imagination, the torcher and death he wanted so desperately to deliver upon the unsuspecting victim.
---
article Dennis Rader The BTK Killer continued below
The Modus Operandi of The BTK
In court, Dennis Rader casually described his victims as 'projects' and likened their murders to the killing of animals by using the term 'putting them down'. He described what he called his 'hit kit', a bowling bag or briefcase he would carry that contained items he deemed necessary for committing the murders. Such items were guns, ropes, handcuffs, tape and the like. He also packed his 'hit clothes.' This would be the apparel he would wear during the torture and murder and then immediately dispose of.
Dennis Rader quickly developed a pattern for his murders. He would wander the city for a potential victim. Once that victim was selected, he would stalk that person until he knew the pattern of their day to day lives, and determine the best time for his strike. Dennis explained that he could, and would, stalk many potential victims at the same time, in case one 'project' did not work out in his favor. Rader would then simply break into his victim's home, cut the phone lines and lay in wait until his victim returned home.
Dennis described for the courts how he would calm his victims by pretending that he was a rapist, needing to work out some sexual fantasies on them. This caused many of his victims to be more cooperative, believing that once raped, the intruder would leave them and go away. But that was never in the plan of the BTK killer, Dennis Rader.
The name BTK, which Dennis gave himself, dictated his murderous methods. Bind them, torcher them, kill them. Dennis would first bind his victim then strangle them until they lost consciousness. He would then allow them to revive, in order to strangle them again and again, forcing them to repeat the near-death experience repeatedly, while becoming sexually aroused at the sight of this torcher. Finally Dennis would strangle his victim until dead and masturbate onto the corpse.
article Dennis Rader The BTK Killer continued below
---
THE MURDERS OF DENNIS RADER
Crime Timeline
THE OTERO MURDERS
Dennis Rader had a thing for Hispanic women. He admired their natural beauty and dark hair. So when he realized that a new Hispanic family had moved into a corner house at Edgemoor and Murdock, his could not help but be aroused. One day, while taxiing Paula to the VA Hospital where she worked, Dennis spied 34 year old Julie Otero and her 11 year old daughter, Josephine in their yard. The target was marked and a 'plan' began to form. Dennis Rader was about to become a serial killer whether he realized it or not.
Rader went over the plan in his head. He then gathered together his 'hit kit'. Inside this kit would become the tools of his trade: tools for breaking and entering, hand guns, knives, plastic bags, ropes and cords. He was prepared and ready, at long last, to finally act on his fantasy.
Dennis spent several days watching the Otero house. He paid close attention so as to gain an understanding of each members coming and goings. Then, on the morning of January 15, 1974, Dennis Rader made his move. Just after 8 a.m. he snuck around the house into the back yard and cut the phone line. Then he stalled. For that split second, Dennis was unsure he could pull it all off. But that emotion lasted only moments. The deviant was now in control and would not be swayed. Dennis barged in the back door of the Otero home.
Mrs. Otero however was not alone. Mr. Otero and two of the kids were still in the house. So was a rather vicious, and obviously angry, dog. Not exactly what Dennis had planned for but it didn't change his intent in the least. He simply (instantly) seized control of the situation. At gun point, Dennis ordered nine year old Joey to put the barking dog out of the house. Then, intending to ease their alarm, or perhaps sway them from being combative, Dennis told the Otero's that he was a wanted criminal and he simply needed money, food and a car to escape in. Rader ordered everyone to lie down in the living room, then changed his mind and sent them all into a bedroom. With their fear slightly eased, Rader was quickly able to tie each of the family members up using the cord from his kit.
The calm fear in the room suddenly became a wild panic as Dennis Radar allowed his fantasy to come to full life. The ruse was quickly forgotten and the murderous truth was now more than obvious when Rader put a plastic bag over Joe Sr's head in an attempt to suffocate him. Fighting for his life, Joe fought as hard as he could to free himself. He ripped holes in the bags, all the while struggling to free himself from his bonds. Radar quickly devised a cord ligature to subdue Joe and finally killed him. He attempted to manually strangle Julie. She lost consciousness but soon revived. When Dennis realized she was awake he returned to finish the job. She begged him not to kill her children. A second attempt at strangulation slowly ended her life.
Nine year old Joey was next. Rader force the child into his own bedroom and put a plastic bag over his head. He then proceeded to strangle him to death.
Josie was the final victim. Rader forced her down to the basement. He put a noose around her neck and hanged her from a sewer pipe. He then masturbated over her bare legs.
Afterwards Rader tidied up a bit, collected his things and finally left. He took Joe's watch and a small radio. He got into their Oldsmobile station wagon and drove to a nearby supermarket and parked the car. He tossed the car keys onto the roof of the store and casually walked away.
The three older Otero children, Charlie, 15, Daniel, 14 and Carmen, 13, who had all left for school early on that fateful day were the ones who found their parents and siblings dead when they arrived home from school that afternoon.
In November of 1974 Dennis was finally able to secure lasting employment. He went to work for a Wichita based office of ADT Security Services, a company specializing in the installation of alarm systems. He would remain with the company for 14 years and climb the ranks steadily. Soon he would become 'installation manager' and it is believed that it was while in that position, Dennis learned how to defeat home security systems.
From 1975 to 1976, Dennis was becoming a father for the first time, attending night school and working full time. He managed to keep the demon within him quiet enough but by his own admission never stopped trolling for potential victims.
The Criminal Classification of Dennis Rader : Serial Killer
Diagnosed with Sexual Sadism Disorder – the condition of experiencing sexual arousal in response to the extreme pain, suffering or humiliation of (unwilling or nonconsenting) others. Source : Wikipedia
From a young age, Dennis Rader harbored sadistic sexual fantasies about torturing "trapped and helpless" women. He also exhibited zoosadism by torturing, killing, and hanging small animals. Dennis acted out sexual fetishes for voyeurism, autoerotic asphyxiation and cross-dressing. He often spied on female neighbors while dressed in women's clothing. He would wear women's underwear that he had stolen, and masturbated with ropes or other bindings around his arms and neck. Years later, during his "cooling off" periods between murders, Rader took pictures of himself wearing women's clothes and a female mask while bound. He later admitted that he was pretending to be his victims as part of a sexual fantasy.
THE MURDER OF KATHRYN BRIGHT
In the early spring of the same year, 1974, Dennis Rader found himself stalking a young woman, 21 year old, Kathryn Bright. He had spotted her coming and going from her home in Wichita and she instantly became his 'project.' On April 4th, Dennis broke into her home and laid in wait. She returned home around 2 pm. Her brother, 19 year old Kevin Bright was with her.
Dennis Rader startled the unsuspecting pair when he suddenly appeared from a bedroom pointing a gun at them. Regurgitating nearly the same ruse he had told the Otero's, Dennis explained that he was a wanted criminal from California on his way to New York. He simply needed money and an escape vehicle to be on his way.
Rader ushered the two of them into a bedroom. At gun point, Kevin was ordered to tie up his sister. Dennis then attempted to tie Kevin up in another room, but the young man quickly worked his way loose and got into a vicious fight for his life with Dennis Rader. He nearly gained the gun from Rader's grasp.
Dennis tightened his grip on the gun and shot at Kevin, hitting him in the face. Still fighting, Kevin made one more attempt to overpower Rader. Dennis fired again and Kevin was shot a second time in the head. He crumbled to the floor, bleeding and dying.
Dennis then returned to Kathryn. She too fought valiantly for her life. On the edge, Rader hastened the scene by abandoning the need to strangle his victim and instead stabbed her violently.
Meanwhile Kevin had revived and made his way out of the house in search of help. Realizing this unforeseen reality, Dennis Rader too ran from the scene. Dennis made his way on foot the several blocks to his own car and quickly headed for home.
Despite every valiant effort to save her life, Kathryn Bright, was pronounced dead several hours later in the hospital.
– Article Continues Below –
In October 1974, Dennis Rader placed a letter in a public library book in which he took responsibility for killing the Oteros'. The letter ended up with a local newspaper. Dennis wrote: "It's hard to control myself. You probably call me 'psychotic with sexual perversion hang-up.'" Rader also warned the reader that he would strike again: "The code words for me will be bind them, torture them, kill them, B.T.K." (biography.com)
In November of 1974 Dennis was finally able to secure lasting employment. He went to work for a Wichita based office of ADT Security Services, a company specializing in the installation of alarm systems. He would remain with the company for 14 years and climb the ranks steadily. Soon he would become 'installation manager' and it is believed that it was while in that position, Dennis learned how to defeat home security systems.
From 1975 to 1976, Dennis was becoming a father for the first time, attending night school and working full time. He managed to keep the demon within him quiet enough but, by his own admission, never stopped trolling for potential victims.
Dennis Rader Murders Again In 1977
THE MURDER OF SHIRLEY VIAN
1977 would prove a bit different. It was time to live out the fantasy again. Bind, torcher, kill. And Dennis Rader was ready.
He had for sometime been 'trolling' a particular neighborhood and had several women in mind. Fortunately, for the pre-selected targets, they were away when Dennis came to call.
Not so for Shirley Vian.
Not finding his desired 'projects' available, Dennis Rader went trolling on foot. He soon encountered five year old Steve Relford. He pulled out a photo of his own wife and son and asked the boy if he knew who they were. Steve said he didn't and continued on home. Dennis watched.
After a short time, Dennis walked up to the house the child had entered. He knocked on the door. Steve answered.
Dennis posed himself as some sort of official person and the child let him inside. Present were three young children, eight, five and four years old. Rader abruptly switched off the television and lowered the blinds.
Shirley Vian emerged from a back room, wearing only her house robe and demanding to know what was happening. Dennis Rader immediately took charge. At gunpoint, he ordered the three youngsters into a bathroom, blocking them in.
Holding the gun now solely on Shirley, Dennis boldly made his intention known to her. He was going to bind her up and have his way with her.
As promised, Dennis tied Shirley up. He then strangled her to death with a cord around her neck. He left semen on a pair of panties that were found next to her body. He was gone before the children could escape the bathroom and run for help.
Rader would later state that a ringing telephone had unnerved him and caused him to leave before he could kill the children, or indeed he would have.
THE MURDER OF NANCY FOX
In early December of 1977, Dennis Rader became fixated on 25 year old Nancy Fox. He stalked her every move for days on end. Then, on December 8th, Radar made his move. After cutting the phone line, Dennis broke into her apartment through a bedroom window. He laid in wait for her to arrive home.
The initial confrontation between Nancy and Dennis took place in the small kitchen of the duplex where she lived alone and, at the time, with no neighbor living in the apartment next to her. At gunpoint, Radar informed the young woman that he had a sexual issue and needed to tie her up to rape her.
Nancy didn't fight back.
She was ordered into the bathroom, to partially undress, then into her bedroom.
After tying her to the bed, Dennis undressed himself.
It was at this point that Dennis Rader decided to enlighten Nancy on exactly who he was. He explained to her that he was in fact the very man who had murdered the Otero family. Then he proceeded to strangle Nancy Fox to death with a ligature.
He left semen deposited on a nightgown found next to the body.
The following morning Dennis Rader drove the company van to a near by phone booth. He dialed the authorities and reported the murder of Nancy Fox. The police raced to the address the strange voice on the phone had indicated and found the lifeless body of Miss Fox lying on the bed.
In early 1978, Dennis Rader sent a sarcastic poem entitled "Shirley Locks" to the Wichita Eagle. The significance of which was not recognized for several days however. That was until it was followed by a much more direct letter that everyone took quite seriously. In this letter a killer took full responsibility for the Otero murders as well as the deaths of Shirley Vian and Nancy Fox. He also mentioned a seventh victim, that later was assumed to be Kathryn Bright.
In this letter the killer also suggested a number of names for himself, including the BTK. It also included a bizarre poem entitled "Oh Death To Nancy."
The letter finally forced the Wichita Police Department to face the fact that they had a serial killer running lose in their midst. Therefore, it was also decided that a public announcement be made urging citizens to be extra careful about locking doors and windows and looking out for each other. After all, they had no idea who, or where, this BTK killer was.
The following is a 1978 letter written by Dennis Lynn Rader – BTK :
"I find the newspaper not writing about the poem on Vain unamusing. A little paragraph would have been enough. I know it not the media fault. The Police Chief he keep things quiet and doesn't let the public know there a psycho running around lose strangling mostly women, there 7 in the ground; who will be next?"
"How many do I have to Kill before I get a name in the paper or some national attention. Do the cop think that all those deaths are not related? Golly -gee, yes the M.O. is different in each, but look a pattern is developing. The victims are tie up-most have been women-phone cut- bring some bondage mater sadist tendencies-no struggle, outside the death spot-no wittness except the Vain's Kids. They were very lucky; a phone call save them. I was go-ng to tape the boys and put plastics bag over there head like I did Joseph, and Shirley. And then hang the girl. God-oh God what a beautiful sexual relief that would been. Josephine, when I hung her really turn me on; her pleading for mercy then the rope took whole, she helpless; staring at me with wide terror fill eyes the rope getting tighter-tighter. You don't understand these things because your not underthe influence of factor x). The same thing that made Son of Sam, Jack the Ripper, Havery Glatman, Boston Strangler, Dr. H.H. Holmes Panty Hose Strangler OF Florida, Hillside Strangler, Ted of the West Coast and many more infamous character kill. Which seem s senseless, but we cannot help it. There is no help, no cure, except death or being caught and put away. It a terrible nightmarebut, you see I don't lose any sleep over it. After a thing like Fox I ccome home and go about life like anyone else. And I will be like that until the urge hit me again. It not continuous and I don;t have a lot of time. It take time to set a kill, one mistake and it all over. Since I about blew it on the phone-handwriting is out-letter guide is to long and typewriter can be traced too,.My short poem of death and maybe a drawing;later on real picture and maybe a tape of the sound will come your way. How will you know me. Before a murder or murders you will receive a copy of the initials B.T.K. , you keep that copy the original will show up some day on guess who?
"May you not be the unlucky one! P.S. How about some name for me, its time: 7 down and many more to go. I like the following How about you? "'THE B.T.K. STRANGLER', WICHITA STRANGLER', 'POETIC STRANGLER', 'THE BOND AGE STRANGLER' OR PSYCHO' THE WICHITA HANGMAN THE WICHITA EXECUTIONER, 'THE GAROTE PHATHOM', 'THE ASPHIXIATER'. B.T.K"(murderpedia.com)
In June of 1978, Dennis Rader became a father for the second time. Paula gave birth to a little girl. They named her Kerri.
In April of the following year, Dennis Rader broke into the home of Anna Williams. Anna was a 63 year old widow who had recently lost her husband. Dennis waited in wait for Anna to return home, but she never arrived. Rader stole a few small keepsakes and finally left the house.
Two months later, in June, just days before Dennis' graduation from WSA, Anna Williams received a package in the mail. The package contained the items Dennis had stolen from her house and a poem entitled "Oh Anna why didn't you appear." There was also a drawing of what the writer of the poem had intended to do to her had she in fact arrived home on the night he'd waited for her.
The day following, a similar package arrived at the studio of KAKE-TV in Wichita. Anna was terrified and quickly moved away.
THE SILENT YEARS OF BTK – DENNIS RADER
If Dennis Rader had enjoyed all of publicity that the BTK Killer was getting in the late '70's, he must have grown increasingly wary of his past deeds catching up with him. Although he later admitted that he continued to 'troll', he knew when it was time to step back into the shadows.
By 1985 as far as anyone knows, it had been a number of years since the last BTK kill. Dennis Rader was now a busy family man. He was also a person with no criminal record, apparently a religious man, helpful at church and deeply involved with the scouts.
After his firing from ADT in 1988, Dennis Rader went on to become a census filed operation supervisor for the Wichita area in 1989. In 1991, he moved on to 'Supervisor of the Compliance Department' at Park City, a two-employee, multi-functional department in charge of animal control, housing problems, zoning issues, general permit enforcement and nuisance cases. While in this position, neighbors recall Dennis as being extremely strict and overzealous in his authority. He was particularly rude and cruel to single women and appeared to take pleasure in openly harassing them
Nothing more was heard from, or about, the BTK killer until 2004.
The Return of BTK – Dennis Rader – 1985
THE MURDER OF MARINE HEDGE
53 year old Marine Hedge was a recent widow who lived on the same street in Park City as the Radars. She was a petite woman. A friendly mother of four grown children and a sweet neighbor who often waved to Dennis and Paula as they walked with the children.
On the weekend of April 27, 1985, Dennis Rader, now 40 years old, was attending a scouting event just outside Wichita. Under the pretext of a headache and needing to get some medicine from town, Dennis left the camp. He parked his car near a bowling alley and bought himself a beer. He filled his mouth with some of the beer, then spit it out. He splashed some beer on his clothes so they too would reek of the alcohol. He then called a cab.
When the cab arrived, Dennis pretended to be drunk and asked the driver to take him to a park in Park City so he could 'walk it off' before heading to home.
The cab dropped Dennis off as instructed and drove away.
The park where Dennis Rader had had himself delivered adjoined the backyard of the Hedge property. Dennis could see Marine's car on the car port and was disappointed, assuming she already be in the house.
But even this did not detour him. He snuck into the yard and cut the phone line. He then quietly pried open a rear door using a screw driver. Upon entering, Dennis realized no one was home. He settled in to wait. Soon a car pulled up and Dennis slipped into a bedroom closet.
Marine Hedge and her friend, Gerald Porter entered the house. Gerald left around 1 a.m. and Marine prepared for bed.
Dennis waited until Marine had fallen asleep before he crept from the closet. He switched on the light and pounced on a startled Marine. He strangled the widow to death. But the fantasy raged on. Dennis dragged the dead body to her car and put her in the trunk. He slipped behind the wheel of the car and headed to his church. Rader pulled Marine's body from the trunk of her car and dragged her beneath a tree. Using the keys that were entrusted to him, Dennis entered the church. He went to the basement and covered the windows with black plastic to block out any prying eyes.
Dennis hurried back to the body of Marine Hedge and dragged it into the basement. He photographed it in a variety of positions. Having the need to get himself home, Rader returned the body to the trunk of the car and left the church. He found a dumping site along the road several miles outside Park City. He tossed the body into the ditch, leaving behind a knotted pair of pantyhose near the body.
Dennis Rader hurriedly made his way back to where he had left his car in Wichita. He abandoned Marine's car and returned to the Scout camp he had deserted earlier. He was never connected to this crime until some 20 years later. He still had those photographs in his collection.
THE MURDER OF VICKI WEGERLE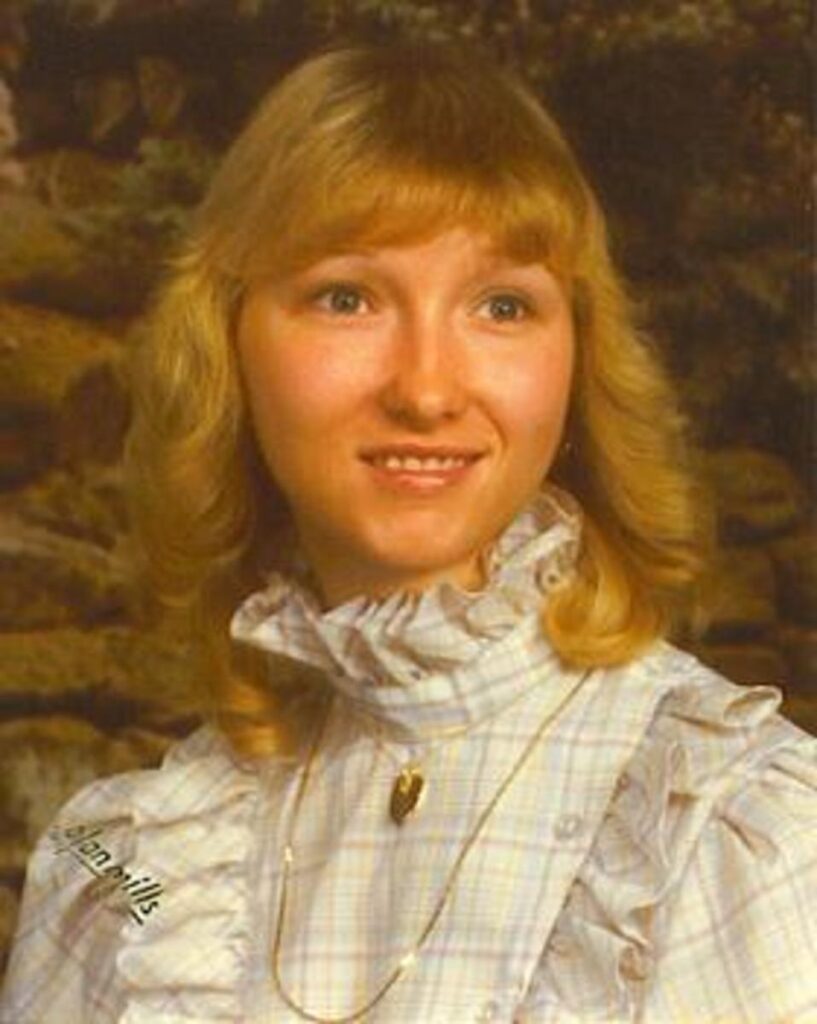 Vicki Wegerle, a 28 year old mother of two, became the next 'project' of Dennis Rader. And on September 16th of 1986 he acted on it.
Sometime after 10 a.m. Dennis showed up at Vicki's front door. He was dressed as a telephone repairman. Using a convincing ruse, Rader was able to convince Vicki to allow him into her home to check the phone lines. Once in, Dennis fiddled with the phone for a moment but then turned on her with the truth. That being she was going to be tied up.
Using a gun, Dennis forced Vicki into her bedroom and attempted to tie her up. She fought valiantly for her life scratching and clawing at him in defense. But Dennis eventually overpowered her and secured her with ropes. He then strangled her to death with a ligature of pantyhose.
Because Vicki had forewarned the intruder that her husband was soon to arrive, Dennis quickly photographed the body in several positions then raced from the scene in Vicki's car.
As promised, Bill Wegerle did indeed arrive at the house just a short few minutes later. In fact, he saw his wife's car going in the opposite direction as he approached his home.
When Bill entered the house he found his 2 year old unattended in the living room. He sought out his wife but at first couldn't find her. The body was on the bedroom floor concealed by the bed. Finally finding her, Bill called for help. With the paramedics desperately trying so save the young woman, she was rushed to the hospital. She was pronounced dead an hour later and became the ninth victim of the BTK.
Dennis, on the other hand, drove around in Vicki's car for a while, disposing of evidence. He then drove a few blocks from the Wegerle home and abandoned the car. He walked to his own car, that was parked nearby. He changed his clothes and pulled away. He escaped all detection and was never suspected of the crime.
The truth to the matter was that no one had heard from the BTK serial killer in eight years so the police did not consider a connection. Instead they focused on Bill. And they would for 18 long, tormenting years.
THE MURDER OF DOLORES DAVIS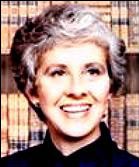 It was January 1991. Dennis was now 45 years old and wary of potential 'projects' of the younger persuasion. He was also now aware that a male presence was not an ideal situation. So he changed the selection of his prey. Older women were more vulnerable and therefore now focused his attention solely on them.
Rader focused his attentions on an older woman who lived alone. 62 year old Dolores Davis. She only lived about a mile and a half from where he did, but there is no indication he was personally acquainted with her.
Dolores had moved to the Park City area after years an an executive secretary in Wichita and was renting a house in an area without close neighbors. This undoubtedly piqued Rader's interest. He noticed her at her home one day and might have done some snooping or investigating to confirm her status as a single woman living alone.
This would be another well-planned project. Using the pretext of being away for the weekend on a Scout camping outing in Harvey County, just to the north of Sedgwick County where Rader resided, he again invented an excuse to slip away from camp in the evening. It was a very cold night, below freezing.
He drove back to his parents' home in north Wichita (apparently they may have been away that weekend) and changed out of his Scout uniform into his hit clothes. Rader then drove to the Baptist Church in Park City and parked his car, and set out on foot for the Davis residence.
When he got there Dolores was still awake and reading in bed. He waited out in the cold for her to turn off the light and go to sleep. Using a cement block taken from a shed in the backyard, he rammed the sliding glass door at the rear of the house.
Dolores came out of the bedroom thinking someone had driven into her house. Instead she came face to face with Dennis Rader. He launched into the familiar line of being a vagrant in need of food, money and a car and told her he had to tie her up.
There are indications from the crime scene that a struggle did take place, but Rader succeeded in tying her up in the bedroom. It's not known how long Rader lingered there, but Dolores helped to ruin his party by telling him she was expecting someone to arrive any minute. Dennis ended her life by ligature strangulation.
Then, as with Mrs. Hedge, Dennis drug her body out to her car and put the corps in the trunk. He tossed her out beneath a bridge before returning her car back to her home. Sometime later, Dennis Rader made a sketch of her final moments.
The Arrest and Conviction of Dennis Rader
The BTK killer's last known communication with the media and police was a padded envelope which arrived at FOX affiliate KSAS-TV in Wichita on February 16, 2005. A purple, 1.44-MB Memorex floppy disk was enclosed in the package. Also enclosed were a letter, a photocopy of the cover of a 1989 novel about a serial killer (Rules of Prey) and a gold-colored necklace with a large medallion.
Police found metadata embedded in a deleted Microsoft Word document that was, unbeknownst to Rader, still on the disk. The metadata, recovered using the forensic software EnCase, contained "Christ Lutheran Church", and the document was marked as last modified by "Dennis". A search of the church website turned up Dennis Rader as president of the congregation council. Police began surveillance of Dennis Lynn Rader.
Sometime during this period, police obtained a warrant for the medical records of Rader's daughter. A tissue sample seized at this time was tested for DNA and provided a familial match with semen collected at an earlier BTK crime scene. This, along with other evidence gathered prior to and during the surveillance, gave police probable cause for an arrest.
Dennis Rader was stopped while driving near his home and taken into custody shortly after noon on February 25, 2005. Immediately after, law enforcement officials, including a Wichita Police bomb unit truck, two SWAT trucks, and KBI, FBI and ATF agents, converged on Rader's residence near the intersection of I-135 and 61st Street North.
Once in handcuffs, Dennis was asked by an officer, "Mr. Rader, do you know why you're going downtown?" to which he replied, "Oh, I have my suspicions, why?"
Police searched Rader's home and vehicle collecting evidence, including: computer equipment, a pair of black pantyhose retrieved from a shed, and a cylindrical container. The church he attended, his office at City Hall and the main branch of the Park City library were also searched that day. Officers were seen removing a computer from his City Hall office, but it is unclear if any evidence was found at these locations.
After his arrest, Rader talked to the police for several hours. He stated he chose to resurface in 2004 for various reasons, including David Lohr's feature story on the case and the release of the book Nightmare in Wichita: The Hunt for the BTK Strangler by Robert Beattie. He wanted the opportunity to tell his story his own way. He also said he was bored because his children had grown up and he had more time on his hands.
On February 26, 2005, The Wichita Police Department announced in a press conference that they were holding Rader as the prime suspect in the BTK killings,
Dennis Lynn Rader was formally charged with the BTK murders on February 28, 2005. He pled guilty to the killings. On August 18, 2005, he was sentenced to life in prison, without possibility of parole for 175 years, and he is currently incarcerated at the El Dorado Correctional Facility.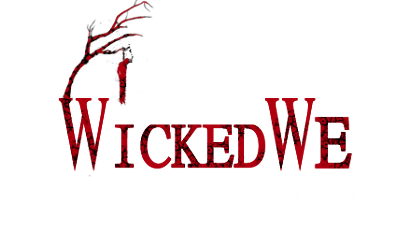 Sources: murderpedia | wikipedia | biography.com |
This site contains affiliate links. We may, at no cost to you, receive a commission for purchases made through these links
WickedWe Suggests: