Aaron Alexis | Mass Murder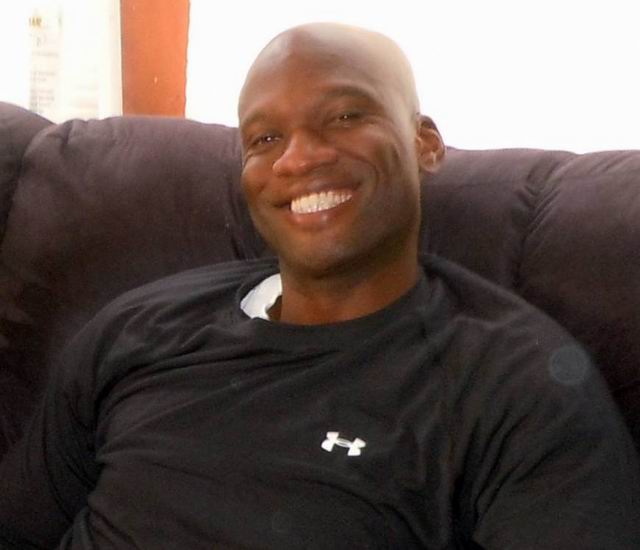 The Washington Navy Yard Shooting
Prior To The Shooting
Aaron Alexis, the perpetrator, arrived in the Washington, D.C., area on or around August 25, 2013, and stayed at various hotels. At the time of the massacre, he had been staying at a Residence Inn hotel in southwest Washington since September 7th. He was working for a subcontractor on a Hewlett-Packard Enterprise Services contract and staying with five other civilian contractors.
On Saturday, September 14, two days before the massacre, Alexis visited the Sharpshooters Small Arms Range in Lorton, Virginia, 15 miles south of Washington. He tested out an AR-15 semi-automatic rifle but did not seek to buy it, a lawyer for the store said.
Initial reports indicated that one may have been used in the Washington Navy Yard shootings. Instead, after purchasing ammunition and test-firing the AR-15, Alexis inquired about buying a handgun at the range, according to an attorney for the store. However, since federal law does not allow dealers to sell directly to out-of-state residents, and the gun would have been shipped to a licensed dealer in his home state, Alexis then selected a Remington 870 Express 12-gauge shotgun, since rifles and shotguns may be directly sold to out-of-state residents, and bought it along with two boxes of shells containing about 24 rounds, after passing a state and federal background check.
The Shooting
Sometime before 8:20 a.m. on September 16, Aaron Alexis arrived at the Navy Yard in a rental car, using a valid pass to enter the Yard. He entered Building 197 carrying the disassembled shotgun (the barrel and stock of which had been sawed off) in a bag on his shoulder. He assembled the shotgun inside a bathroom on the fourth floor, then emerged with the gun and began shooting. Many of the people shot on the fourth floor were shot at close range in the head.
He then continued firing on the third floor and the lobby. At some point, Alexis shot and killed a security officer and took the officer's Beretta 9mm semiautomatic pistol, using it after running out of ammunition for his shotgun. Initial reports that Alexis claimed most of his victims by firing from a fourth-floor walkway onto people entering a first-floor cafeteria were later stated to be incorrect.
At 8:23 a.m., the first calls to 9-1-1 were made. Six minutes later, a four-person active-shooter response team was deployed into the building. Around that time, Alexis was still firing shots on both the third and fourth floors.
A NAVSEA employee described encountering a gunman wearing all-blue clothing in a third-floor hallway, saying, "He just turned and started firing." At one point during the shooting, one man was hit by a "stray bullet" in an alleyway.
Aaron Alexis
As D.C. police responded within seven minutes of the first shootings, Alexis opened fire on them, hitting an officer, Scott Williams, in the leg. He engaged several law enforcement personnel in a gunfight that lasted for more than 30 minutes. At around 9:20 a.m., Alexis was fatally shot in the head by police on the third floor; his death was later confirmed at 11:50 a.m.
The Victims
There were 13 fatalities. The suspect and 11 of the victims were killed at the scene, while a 12th victim who was shot in the head, 61-year-old Vishnu Pandit, died at George Washington University Hospital. All the victims killed were civilian employees or contractors. Eight others were injured, three of them from gunfire. The survivors wounded by gunshots (police officer Scott Williams and two female civilians) were in critical condition at Washington Hospital Center.
The Perpetrator
Aaron Alexis, a 34-year-old civilian contractor, was identified by police as the sole gunman. Alexis was slain in a gunfight with police.
Born in the New York City borough of Queens, Alexis grew up in Brooklyn and was a resident of Fort Worth, Texas. He joined the United States Navy in 2007, and served in Fleet Logistics Support Squadron 46 at Naval Air Station Joint Reserve Base Fort Worth. His rating was aviation electrician's mate and he had attained the rank of petty officer third class when he was honorably discharged from the Navy on January 31, 2011, although the Navy originally intended for him to receive a general discharge.
According to a Navy official, Aaron Alexis was cited on at least eight occasions for misconduct. In 2010, he was arrested in Fort Worth for discharging a weapon within city limits. Alexis was also arrested in Seattle, Washington, in 2004 for malicious mischief, after shooting out the tires of another man's vehicle in what he later described as the result of an anger-fueled "blackout"; and in 2008 in DeKalb County, Georgia, for disorderly conduct. Authorities did not prosecute Alexis for the Seattle and Fort Worth cases.
From September 2012 to January 2013, Aaron Alexis worked in Japan, "refreshing computer systems" on the Navy Marine Corps Intranet network for a HP Enterprise Services subcontracting company called The Experts.
Aaron Alexis
After returning from Japan, he expressed frustration to a former roommate that he hadn't been paid properly for the work he performed. Another roommate of Alexis said that he would frequently complain about being the victim of discrimination. In July 2013, he resumed working for The Experts in the United States.
At the time of his death, Alexis was working online on a bachelor's degree in aeronautics from Embry-Riddle Aeronautical University. He had tried Buddhist meditation for some time to control his mental illness. Alexis had been suffering from some serious mental issues, including paranoia and a sleep disorder, as well as hearing voices. Since August 2013, he had been treated by the Veterans Administration for mental problems. Members of his family also told investigators that Alexis was being treated for mental issues. In August, he had been prescribed trazodone, a generic antidepressant that is widely prescribed for insomnia.
Reports of Other Shooters
On the day of the shooting, Washington Chief of Police Cathy L. Lanier initially said that police were searching for a white male wearing khaki military fatigues and a beret, who had allegedly been seen with a handgun, and a black male wearing olive military fatigues and carrying a long gun. The white male was later identified and deemed not to be a suspect. The black male was not identified. At 7:00 p.m., officials ruled out the possibility of other shooters besides Aaron Alexis, but were still seeking one person for possible involvement.
Security Precautions
On September 16, many roadways and bridges were temporarily closed, and flights out of Ronald Reagan Washington National Airport were temporarily suspended. Eight schools were locked down. Shortly after 3:00 p.m., United States Senate buildings went on lock-down for about an hour "out of an abundance of caution", according to the Senate Sergeant at Arms. The Washington Nationals baseball team postponed their scheduled evening game, owing to the proximity of Nationals Park to the Navy Yard area.
The Navy Yard reopened and resumed usual operations on Thursday, September 19. Building 197 will remain closed indefinitely.
Source: murdepedia | wikipedia