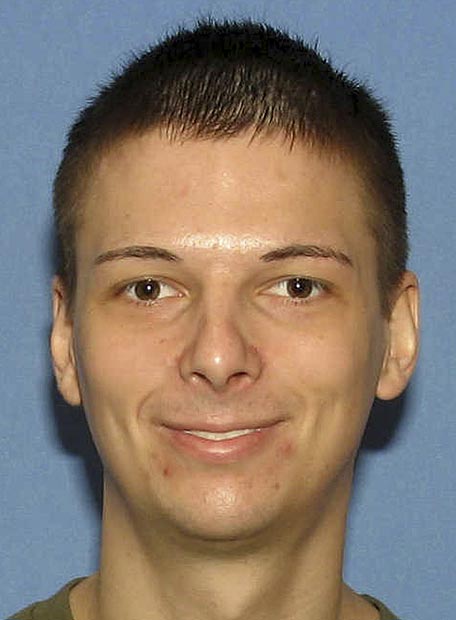 Steven Kazmierczak
---
Northern Illinois University Shooting
Mass Murder
Crime Spree: February 14, 2008
The Northern Illinois University Shooting took place on February 14, 2008, during which Steven Kazmierczak shot multiple people on the University campus in DeKalb, Illinois. He killed six people and wounded eighteen more.
The incident took place at the campus' Cole Hall. The school placed the campus on lock down; students and teachers were advised to head to a secure location, take cover, and avoid the scene and all buildings in the vicinity of the area. Six people died in the incident, including the perpetrator, making it the fourth-deadliest university shooting in United States history, after the Virginia Tech Massacre, the University of Texas Clock Tower Shooting, and the California State University, Fullerton Library Massacre.
The Shooting
At approximately 3:06 p.m. Steven Kazmierczak entered a large auditorium-style lecture hall in Cole Hall with 150 to 200 students, where an oceanography class was in session. The door Kazmierczak used led directly to the stage in front of the classroom. It was there that Steven entered and came to be before the crowd of unsuspecting students. He carried a Remington 870 shotgun, that was smuggled in using a guitar case, and three handguns that had been concealed under his coat.
The first fatality was the professor, who stood motionless and startled, directly across from Steven. He was killed at once. Kazmierczak then took aim and fired directly into the center of the class. The students immediately understood their plight and, amid their screams of terror, dove into the space between chairs. Many fled up the two ascending aisles hoping to escape via the top doors. Kazmierczak took aim at those very fleeing and fired repeatedly. He then dropped to the main floor, making his way up the aisles, shooting, at point blank range, every student he came across cowering in fear and confusion. He continued ascended the steps, bullets flying everywhere.
Then Steven turned, reloaded his weapon and again bullets zinged across the auditorium. And then there was silence. The final bullet, self inflicted, taking the life of the gunman who had wreaked havoc for six long minutes.
The Outstanding Student
At the time of the shootings, Steven Kazmierczak was a graduate student in the school of social work at the University of Illinois at Urbana-Champaign. He was also a former NIU Sociology graduate student. NIU Police Chief Donald Grady described him as "an outstanding student" who reportedly stopped taking medication recently and became "somewhat erratic."
A total of 24 people were shot, six of whom died (including the perpetrator, who shot himself before police arrived). One witness reported that at least 30 shots were fired by the gunman. Police later collected 48 shell casings and 6 shotgun shells.
Steven Kazmierczak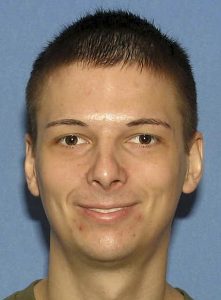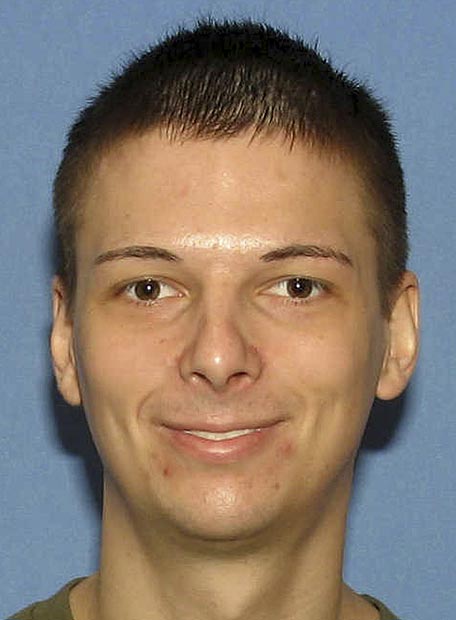 The perpetrator of the Northern Illinois University shooting was 27-year-old Steven Kazmierczak, a former student of NIU. He was born in Elk Grove Village, Illinois on August 26, 1980 to Gail and Robert Kazmierczak.
Steven Kazmierczak graduated from Elk Grove High School in 1998, during which he was treated temporarily for mental illness at the Elk Grove Village Thresholds-Mary Hill House psychiatric center, for being "unruly" at home. He later went on to study sociology at Northern Illinois University (NIU). Though his family moved to Florida in 2004, Kazmierczak continued his education in Illinois.
Steven enlisted in the United States Army in September 2001, but was discharged before completing basic training in February 2002 for lying on his application about his mental illness. His mother died in Lakeland, Florida in September 2006 from Lou Gehrig's disease. At the time of Steven's mass murder/ suicide, his father was living in a retirement community in Lakeland.
Steven Kazmierczak graduated from NIU in 2006 where he received the Dean's award in 2006 and was considered a stand-out, well-regarded student.
His Studies
In 2006, Steven Kazmierczak, along with two other graduate students and under the lead authorship of a sociology professor, co-authored an academic paper entitled, "Self-injury in Correctional Settings: 'Pathology' of Prisons or of Prisoners?"; it was published in the academic journal Criminology & Public Policy.
He was enrolled at NIU in the spring of 2007, where he took two courses in Arabic and a course called ""Politics of the Middle East". His research paper was on the subject of Hamas and its social service projects. He left to begin graduate work in the School of Social Work at the University of Illinois at Urbana-Champaign (UIUC), where he intended to study mental health issues.
He was enrolled part-time at UIUC during the fall of 2007 and worked from September 24 through October 10 at the Rockville Correctional Facility for Women near the Illinois-Indiana border. His reasons for leaving were unclear; he simply, "did not come back to work," according to Doug Garrison of the Indiana Department of Correction. By early 2008, he was again enrolled full time at UIUC.
The Nicest Person
Steven died of a self-inflicted gunshot wound during this shooting event. ABC News reports that his behavior seemed to become more erratic in the weeks leading up to the shooting, and that it is believed he stopped taking medication beforehand. His girlfriend, Jessica Baty, confirmed that Steven Kazmierczak was taking Xanax, Ambien and Prozac, all of which were prescribed to him by a psychiatrist. She said that he stopped taking Prozac about three weeks prior to the February 14th shooting. She also said that, during their two-year courtship, she had never seen him display violent tendencies and she expressed bewilderment over the cause of the rampage. "He was anything but a monster," Baty said. "He was probably the nicest, most caring person ever."
Since the shooting, authorities have intercepted a number of packages he sent to her, which included such items as a gun holster and ammunition, a textbook on serial killers for her class, the book The Antichrist by Friedrich Nietzsche, and a final note written for her, signed with his given name and family name.
The shooting was baffling to those who knew him, as he appeared outgoing and never appeared to have social problems. This has also confused investigators, who have not found a suicide note. Some of Kazmierczak's former NIU roommates described him as a quiet man who usually stayed to himself. They stated that, while fairly normal, they did not see him spend much time with other students.
Steven Kazmierczak
Steven Kazmierczak once described himself as a sensitive person in his personal statement for UIUC graduate school. He also felt victimized during his adolescent years. He expressed interest in helping people with mental problems and wanted to work with people "in need of direction."
Although initial reports said there were no signs, he was considered troubled. A story published by Esquire stated that he allegedly had a history of mental illness and attempted suicides, was bullied in high school, and had shown an interest in previous school shootings, particularly those that occurred at Columbine High School and Virginia Tech.
According to a report published by the United States Fire Administration, Stephen Kazmierczak is believed to have studied Cho's actions and used a similar MO.
The Reaction
The university's official website reported the possibility of a gunman on campus at 3:20, within 20 minutes of the shooting. The website then warned students, "There has been a report of a possible gunman on campus. Get to a safe area and take precautions until given the all clear. Avoid the King Commons and all buildings in that vicinity."
By 3:40 p.m., all NIU classes were canceled for the remainder of the day and the campus was closed by NIU officials as part of a new security plan devised after the Virginia Tech shooting 10 months earlier. Students were asked to contact their parents as soon as possible. All NIU Huskie sporting events, home and away, through Sunday were canceled. Most students left campus for the weekend.
A spokesman for the ATF stated that agents were dispatched to the scene to assist and to help trace the weapons used. The FBI also sent agents to assist. According to police, Steven Kazmierczak removed the hard drive from his laptop computer and a computer chip from his cell phone and did not leave a note that could help explain why he chose a geology class on Valentine's Day to open fire.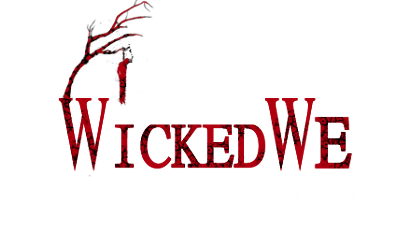 source: murderpedia | wikipedia | findagrave | capitalgazette
This site contains affiliate links. We may, at no cost to you, receive a commission for purchases made through these links