Paris – March 1, 1991 – Simone Weber
60-year-old Simone Weber was sentenced to 20 years in prison for poisoning her elderly husband and dismembering her lover.
The 12-member jury took only a few hours to decide the fate of Simone Weber, who had fainted after declaring to jurors: "I'm not the demon they've made me out to be."
The 6-week-old trial of Weber in the eastern city of Nancy had riveted France with grisly, gossipy details that transformed the defendant into a household word and made her trial the most talked about topic after the Persian Gulf War.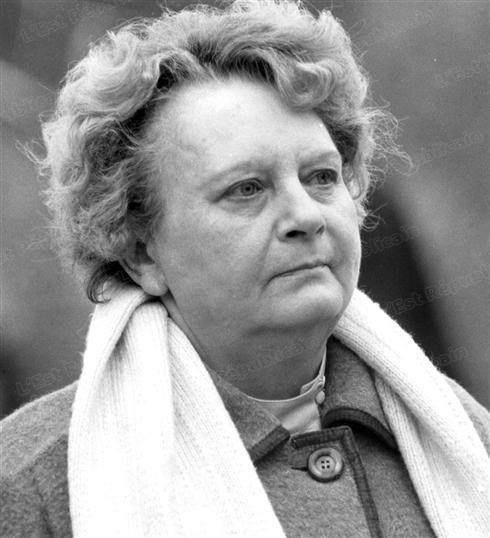 Simone Weber was charged with poisoning her 81-year-old second husband, Marcel Fixard, one month after they were married in 1980 and soon after he bequeathed his pension to her.
Simone Weber was also accused of drugging and shooting her lover, Bernard Hettier, then cutting up his body with an electric knife and power saw. Prosecutors alleged Weber committed the second murder in 1985 because she believed Hettier was having an affair.
Simone Weber
The prosecution has sought life imprisonment with a minimum 18 years in jail before parole.
The trial's closing arguments ended dramatically when Simone told the jury she was "not the demon they've made me out to be," and then fainted.
She was rushed to a hospital, where doctors said she was not in danger.
Defense attorneys argued the evidence against Simone Weber was circumstantial.
"Proof, proof, absolute proof," attorney Henry-Rene Garaud sternly told the jury. "Do not condemn based on hypotheses."
Prosecution evidence included the heart drug digitalis found by police in a pot in Weber's home. It was not prescribed for her, and prosecutors maintain she used it to induce Fixard's hearth attack.
But pathologists found no traces of the drug in Fixard's remains, which were exhumed six years after he died, following Hettier's disappearance in June 1985.
Simone Weber
The prosecution produced witnesses who said Simone Weber threatened to kill Hettier because she believed he was unfaithful. Others testified they saw Hettier enter a building where Weber's sister owns an apartment the night he disappeared.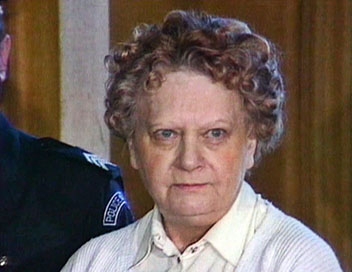 A neighbor, who said she showed Simone Weber how to use an electric carving knife, said she heard a loud thud and machinery noises coming from the sister's apartment. Weber was later seen loading plastic garbage bags into her car.
A power saw that Simone Weber rented, the day before Hettier's disappearance, was discovered in the trunk of his car. Police said they found traces of a human protein on it.
Police also believe a human torso found in a suitcase in the Marne River is Hettier's. But they have been unable to prove it, because the head and limbs were cut off. Hettier is officially still listed as missing.
Simone Weber was found guilty and sentenced to 20 years in prison on February 28, 1991.
credit murderpedia