Patrick Knight
Patrick Knight and a companion, Robert Bradfield, broke into the home of Knight's neighbors, Walter and Mary Ann Werner, on Monday morning, August 26, 1991, after the Werners had left for work. When the Werners came back home that evening, Knight and Bradfield locked them in the basement of their home. The Werners were held captive in their basement that night and the next day, during which Knight and Bradfield drove around in the Werners' vehicles.
Around midnight on Tuesday, Knight bound, gagged, and blindfolded the couple, forced them into their own van, and drove them to a location in the country about four miles away from their home. He made them get out of the van and kneel, and then he shot each of them in the back of the head, execution-style. He dragged their bodies into a ditch on the side of the road and returned to his trailer house and went to sleep.
During their investigation into the Werners' disappearance, law enforcement officers questioned Patrick Knight, who lived in a trailer house next door to the Werners' home. Although Knight initially denied involvement, he eventually confessed and led the officers to the location of the victims' bodies.
Patrick Knight In Prison
At the punishment phase of the trial, the State presented the following evidence: Knight was on probation for the burglary of a grocery store at the time of the murders. He had stolen money from a convenience store cash register while the clerk was away from the register. On the day of the murders, Patrick Knight went to Ted Ramirez's home and threatened to kill him. He also went to Deborah Martin's home that day and told her he would "get" her and her boyfriend for accusing him of stealing.
Patrick Knight told other inmates that he planned to avoid prison by pretending that he was insane when he killed the Werners, and he asked them for advice on what kind of statements and behavior could result in a diagnosis of insanity.
Patrick had problems getting along with other inmates in the jail and threatened to kill his cellmates with a shank made from a coat-hanger. He hid razor blades, scissors, sharpened paper clips, and rope in his cell, and kept contraband cleaning powder in a baby powder container in his cell. A jury list was found in his cell. He threatened to kill himself and others rather than be sent to prison. He staged a suicide attempt while in jail.
Update On Patrick Knight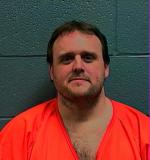 Prior to being executed by lethal injection, Patrick Knight thanked God for his friends and asked for help for innocent men on death row. He named several he said were innocent. His voice shaking and nearly in tears, he said, "Not all of us are innocent, but those are." After expressing love to some friends, he said, "I said I was going to tell a joke. Death has set me free. That's the biggest joke. I deserve this. And the other joke is that I am not Patrick Bryan Knight and y'all can't stop this execution now. Go ahead, I'm finished."
At the time of the slayings, Patrick Knight said, he was immature and drunk and high on drugs. He said he does not remember much about killing the Werners, who had complained about his loud music and loud cars. "I regret so much because they were such good people," said Knight, who grew up in Slidell, La., and was known in prison as the "Insane Cajun." Bradfield, who was 19 at the time, was sentenced to life in prison.
credit murderpedia