It's important first to understand the modus operandi of William Darrell Lindsey. He was a sexual sadist and a serial murderer who was considered a disorganized lust killer. Lindsey was suspected in seven sadistic sex slayings, murdering each of his victims through strangulations, beatings and shootings. All his victims were sadistically raped and the corpse abused after their death, before being disposed of in various water ways around St. Augustine, Florida.
Read More on the Victims of William Darrell Lindsey
William Darrell Lindsey was 48 when he murdered his first victim in 1983. He was 61 years old when he was finally arrested. He was 65 when he died of cancer while incarcerated.
---
The Pathology of William Darrell Lindsey
Pathology can be defined as the scientific study and characterization of an anomaly/ disease/ abnormality
Pathology of William Darrell Lindsey
---
Sociopath: First and foremost, William was a sociopath. This is a person with a personality disorder manifesting itself in extreme antisocial attitudes and behavior and a lack of conscience. The sociopath is someone who lacks a sense of moral responsibility or social conscience. William fit the description as he displayed the mental health condition wherein he suffered difficulty engaging appropriately with social norms.
Read More on William Darrell Lindsey
---
article continued below
prime video | start your free trial today
Watch All Your Favorites On Prime
Please Review Our Affiliate Disclaimer
article continued below
---
Pathology of William Darrell Lindsey
Necrophilia: William Lindsey was a necrophiliac. This is a person who is sexually excited by/or attracted to dead bodies. After William would murder his victim, he would often continue to abuse the corpse via sodomy with any instrument that was close at hand. Sometimes as primal as tree branches and sticks.
Serial Rapist: William was a serial rapist. This is someone who commits multiple rapes, whether with multiple victims or a single victim, repeatedly over a period of time. This was a constant with William and his motive was always sex.
Pathology of William Darrell Lindsey
Sexual Sadist: William Darrell Lindsey was a sexual sadist. Sexual sadism is infliction of physical pain and/or psychologic suffering on another person to gain sexual excitement and/or an orgasm for oneself. William would sometimes bind his victims, sometimes blindfolding them, beat them and violently rape them. He would strangle them to death or shoot them before abusing the corpse with foreign objects.
Serial Killer: A serial killer is typically a person who murders three or more people, usually in service of abnormal psychological gratification, with the murders taking place over more than a month and including a significant period of time between them. William Darrell Lindsey murdered at least 8 women between 1983 and 1996 adding his name to the infamous serial killers of America.
The Pathology Of William Darrell Lindsey
Full Name: William Darrell Lindsey
Criminal Status: Deceased
Born: May 18, 1935 / Palatka, Florida
Height:
Zodiac Sign: Taurus
Political Party:
Death: April 17, 2001 at the age of 65 / Marion Correctional Institute, Lowell, Florida
Method of Death: Died of cancer while incarcerated 2001
Parents:
Siblings: 3
Education:

Fullerwood Elementary
Orange Street High School
Ketterlinus High School

Occupation(s):

Hudson Pulp and Paper Corporation

Spouse(s):

Willa Jean – Married 1958 / Divorced 1975
Annie Laurie Langley – Married 1975 / Annie died of cancer in 1992

Children: 7

Beverly
Robin
(adopted) son –
(adopted) son –

Crime(s):
Crime Spree: 1983 – 1996
Alias(s):

Crazy Bill
Red Bird
Bad Bill

Pathology:

Serial Killer
Serial Rapist
Sexual Sadist
Necrophiliac
Sociopath

Type: Disorganized Lust
Modus Operandi: Rape / Strangulation / Beatings / Shooting
Apprehension: December 29,1996
Criminal Penalty: 30 years
Sentenced: July 8,1999
Executed:
Death Row Stay: 2 Years
Imprisoned: Marion Correctional Institute, Lowell, Florida.
Last Meal:
Last Words:
Place of Rest: Barnes Memorial Cemetery Saint Augustine, Florida
Read More on the Victims of William Darrell Lindsey
---
WickedWe Suggests: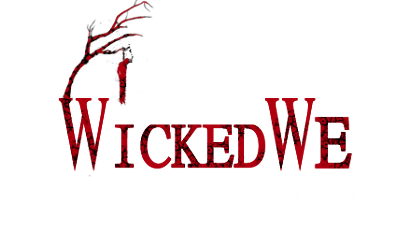 Source: findagrave | google | ukessays | tvguidetme | http://maamodt.asp.radford.edu/
This site contains affiliate links. We may, at no cost to you, receive a commission for purchases made through these links
WickedWe Suggests: