Ivan Milat | Serial Killer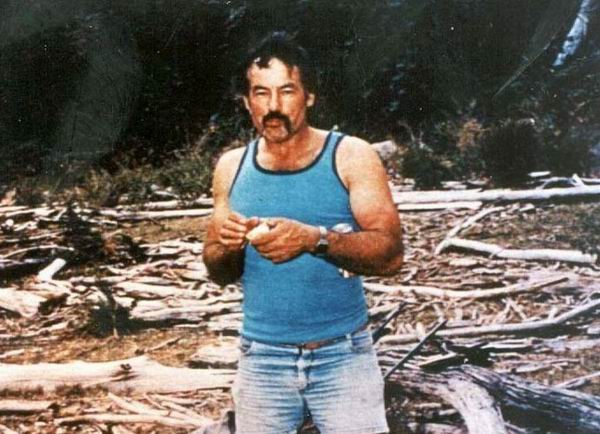 Ivan Milat
Born: 12-27-1944
---
The Backpack Murders
Australian Serial Killer
Crime Spree: 1989 and 1992
Death: 10-27-2019
---
Australia's worst serial killer of modern times, Ivan Milat was the son of Croat immigrants, born in 1945. A nonsmoker who also shunned liquor, Milat worked as a highway construction worker and devoted his leisure time to motorcycle riding, off-road touring in a four-wheel-drive vehicle, and hunting. Friends assumed that his passion for stalking game was restricted to four-legged targets, but they were mistaken. Today, Ivan Milat stands convicted of seven murders committed between 1989 and 1992 and suspected of more dating back to the late 1970's.
Australia's two-year manhunt for the vicious "Backpack Killer" began in September 1992 when hikers found the decomposed remains of two women in the Belanglo State Forest, near Sydney, at a point called Executioner's Drop. The corpses were identified as 21 year-old Caroline Clarke and 22-year-old Joanne Walters, British tourists last seen alive in Sydney on April 18, 1992, while thumbing rides to Adelaide. Autopsies revealed that both young women had been sexually assaulted; Walters had been gagged and stabbed to death, and Clarke was shot 12 times in the head.
Ivan Milat
The discovery of two corpses prompted an older search, and police soon found a shallow grave a few miles distant from the first site that contained the skeletal remains of Australians James Gibson and Deborah Everist. The two 19-year-old's had disappeared somewhere between Liverpool and Goulburn while hitchhiking to a conservation festival on December 9, 1989. Gibson's pack and camera were found beside a rural highway two months later, as if thrown from a passing car.
In October, authorities found the remains of 21-year-old Simone Schmidl, a German visitor who disappeared on the same stretch of road between Liverpool and Goulburn, hitchhiking to Melbourne on January 21, 1991. Her glasses and camping equipment had later been found in the brush near Wangatta, a small town in Victoria. According to the medical examiner's report, Simone had been bound, gagged, and stabbed repeatedly.
The corpses of two more German tourists, 21-year old Gabor Neugebauer and 20-year-old Anja Habschied, were found on November 4, 1992. The couple had last been seen alive 10 months earlier, on December 26, 1991, when they set off hitchhiking from King's Cross to Darwin and vanished without a trace. Their deaths bore all the signs of another sexual attack: Neugebauer was apparently strangled, then shot six times in the head; his girlfriend was nude below the waist and she had been decapitated, her head missing from the scene.
Ivan Milat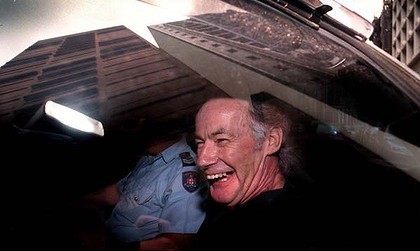 By that time, Australian police knew they had a serial killer at large. Published photos of the victims brought calls pouring in from locals who had seen them hiking through the countryside or thumbing rides, but none apparently had seen the killer-except, perhaps, for Paul Onions. A British subject from Birmingham, Onions heard about the "backpack murders" on television and recalled his own near miss with death outside Sydney in January 1990. Onions had been thumbing rides when he was picked up by the driver of a silver Nissan four-wheel-drive truck, who introduced himself as "Bill." A half mile north of the Belanglo State Forest, Bill had stopped and pulled a gun, declaring, "This is a robbery! " Onions had run for his life through the bush, bullets whizzing past his head, and managed to escape after a hectic chase. He recalled the gunman well enough to help police prepare a sketch, including the would-be killer's handlebar mustache.
Investigators, meanwhile, were reviewing their files on old sex crimes-including a December 1974 rape allegation filed against Ivan Milat, known to use the nickname "Bill." On May 22, 1994, a flying squad of 50 officers raided the property in Eagle Vale, a Sydney suburb, where Milat lived with a girlfriend. The raiders caught their man in bed, and a search of his home turned up evidence including firearms linked to the murders and camping gear stolen from the victims. (A sword, reportedly used to behead Ania Habschied, was found in a later search at the home of Milat's mother.) Detectives suggested that Ivan Milat sometimes killed his victims and then used their skulls for "target practice" after they were dead, thus accounting for multiple head wounds.
Ivan Milat
On May 31, 1994, Ivan Milat was formally charged with seven counts of murder, plus the attack on Paul Onions and various weapons charges. (Two of his rifles, as well as a homemade silencer found by police in his possession, were banned by Australian law.)
At his four month trial in 1996, Milat's attorney tried to undermine the prosecution's case by fingering alternate suspects, including two of Milat's own brothers, Richard and Walter. Jurors rejected the ploy, convicting Ivan of all seven murders on July 27, but presiding justice David Hunt did tell the court, "In my view, ¡t is inevitable that the prisoner was not alone in that criminal enterprise." In the absence of further indictments, however, Ivan Milat was the lone recipient of six life sentences, plus an additional six-year term for the attempted murder of Paul Onions.
Ivan Milat echoed justice Hunt's opinion in February 1997 when he appealed his conviction on the unusual grounds that he did not act alone in the murder. No action has been taken to date on that appeal, but Milat was placed under tight security three months later after prison guards foiled a "meticulously planned" escape by Ivan and three other inmates. By November 1997, Ivan Milat had fired the attorney who fingered his brothers as suspects, representing himself in a new-and futile-appeal to the New South Wales Supreme Court.
Ivan Milat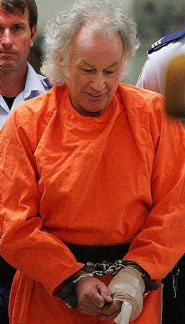 Authorities in New South Wales believe that they have only scratched the surface of Milat's homicidal rampage. On March 22, 1998, detectives announced a new investigation into Milat's movements dating back to the late 1970's. According to press reports, he is suspected in the disappearances of six Newcastle women and an equal number of tourists, including visitors from Europe and japan.
One rare survivor, a 41-year old Newcastle resident, has told police she was abducted and raped by Ivan Milat in 1978.
A second rape victim, attacked the following year, has also been re-interviewed in an effort to link Milat to the crime. The Newcastle disappearances-long presumed murders date back to 1979 when Ivan Milat was employed on a road crew working in the area.
In May of 2005 Boris Milat (one of Ivan's older brothers) said in an interview with the Australian Broadcasting Corporation's Australian Story "wherever Ivan has worked, people have disappeared"
He also said when asked how many people he thinks Ivan killed, "about 20 or so…" was his reply.
At present there are about 6 unsolved murder cases where Ivan is a suspect.
Source: murderpedia / Michael Newton