Seems like you can't avoid it. Cleveland Ohio and Murder mentioned in the same breath. The city has been called the Serial Killer Capital of America and it's easy to see why. Sowell, Dahmer, Castro, and Eberling, to mention just a few, are seeping sores, scabbed over now, but never forgotten, upon the city's history, that all know way too well. But that's just one wicked attribute. On a daily basis, it would seem, something from the dark side worms it's way through the city and surrounding areas claiming more victims, in more ways then one. But there are those victims, from Cleveland Ohio, that most people don't talk about because they are cold cases now and the fate of the victim, no more than just a name on a file, is just one more wicked dimension in the Capital of Killers that move among us.
Here are just 5 of those whose Cleveland cases that have gone cold. Somewhere, someone still wants answers and somewhere, someone knows those answers. But nobodies talking!
1.) Amy Mihaljevic – 10 years old.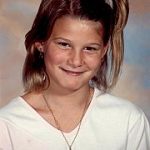 On October 27, 1989, Amy Mihaljevic was kidnapped from a shopping center in Bay Village, a suburb of Cleveland, Ohio. Her abductor, days before the kidnapping, had called Amy and made plans to meet her, tricking the little girl into believing that, number one – he was a friend of her mothers- and number two – they were going to buy a surprise gift for her mom, who, he said, had received a promotion at work. Amy bought it and it cost her her life. Five months later, on February 8, 1990, her body was found in a field, close to the road, in rural Ashland County, Ohio.
No one has been arrested but Amy is not forgotten. Her case remains open.
2.) Andrea Flenoury – 21 years old.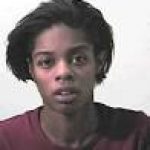 Andrea Flenoury was only 21 years old when her body was found submerged in the river along the Ohio & Erie Canal towpath. It was bound with heavy chains and was the weight that kept her corpse below the surface of the waters. It was discovered that Andrea, once a high school cheerleader, had most recently taken to stripping in Akron, Ohio, and she was six weeks pregnant. She was strangled to death. Her murder resembled another that took place in 2005, where in Donna Pittinger's body was found floating in the Tuscarawas River.
No one has been arrested but Andrea is not forgotten and her case remains open.
3.) Tonia Aldrich – 38 years old.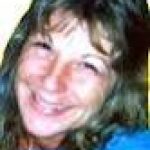 On march 29,1997, Tonia was seen at Chris's Place bar. She stayed until around 2 a.m. Then she headed for home. She walked up Clark Street toward her residence but she never made it through the front door.
Her mother, with whom she lived, would, later that night, find her medication and belongings near the front door of their home, but she would never see her daughter again.
No one has been arrested but Tonia is not forgotten. Her case remains open.
4.) Beverly Jarosz – 16 years old.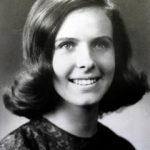 Catholic school girl, Beverly Jarosz was pretty, popular and just 16 years old.
She had a few boyfriends and one anonymous suitor who left a few gifts (a ring and a bracelet) on her door stoop, but never a name to state who they were from. Although some girls would be flattered by this gesture, Beverly wasn't. In fact she was frightened and started carrying a particular letter opener with her for protection.
But that would prove to not be nearly enough, because on December 28th, 1964, someone murdered Beverly in her own bedroom, in the middle of the day, by stabbing her  42 times and strangled with a rope. No one has ever been charged.
5.) Beverly Potts – 10 years old – the most famous of Cleveland's missing and un-found!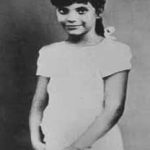 On August 24, in 1951, Beverly Potts was just a normal, ten year old little girl living in Cleveland,Ohio. But, before the day would end, she would become a house hold name and the obsession of those who would spend their life time trying to figure out just what happened to her.
On that day, August 24th, Beverly and her little girlfriend, Patsy Swing, went to see 'Showagon', an annual summer children's performance held in Halloran Park, less than a quarter of a mile from the girls' homes. They arrived at the park around 8:30 pm. They parted ways at 8:45 pm. with Patsy going home, so as to meet her curfew, and Beverly vanishing into thin air, never to be seen again. No one has ever been arrested but Beverly is not forgotten and her case remains open.  
pic credit – wikipedia – scene