Bobby Joe Maxwell | Serial Killer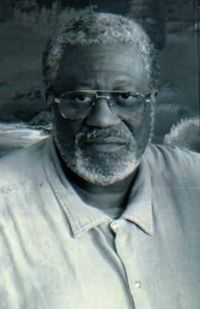 Bobby Joe Maxwell
Born: 1945
---
Skid Row Slasher
American Serial Killer
Crime Spree: 1978–1979
Exonerated and died a free man in April 2019
---
The first known killer to prey almost exclusively on the down-and-outs on L.A.'s Skid Row was Vaughn Greenwood. That statistical anomaly: a black serial killer crossing the race line in his choice of victims. Greenwood's spree spanned 1964-75 with two slayings followed by a ten-year gap, then a flurry of brutal attacks that earned him the memorable sobriquet Skid Row Slasher. He was only caught when he left the comfortable depths of the Nickel and hit Hollywood, where he tried to break into Burt Reynolds' home and dropped an envelope with his name on it. Next would come Bobby Joe Maxwell.
Between October 1978 and January 1979, the unfortunate denizens of Skid Row again were terrorized, this time by the activities of a Satanist who came out from Tennessee to harvest souls for his dark master. Victims were stabbed as they slept in doorways, in vacant lots or under bushes. This cruder monster was known as the Skid Row Stabber and he too proved, once caught, to be a black man, whose indiscriminate victims included Chicanos and Native Americans.
Occultist and Ritual Slayer of Homeless Men – Bobby Joe Maxwell
On August 2, 1978, unemployed laborer and Skid Row habitué, Bobby Joe Maxwell, was arrested downtown for assault with a deadly weapon and spent about two months in jail. It was shortly after his release that the killings began. On December 14, 1978, police spotted Bobby Joe Maxwell standing over an intoxicated man sleeping on the sidewalk, searched him, and found a double-edged stainless steel, cork-handled knife. Maxwell was charged with carrying a concealed weapon and jailed until January 18, 1979. His knife, which remained in police hands, was later said to be compatible with the wounds on all but two victims.
The two-month break in the killings suggested to police that the assailant might have been incarcerated and, after a search of local jail records, Bobby Joe Maxwell was placed under surveillance. He was arrested on April 4, 1979, and his case went to trial in late 1983.
The victims of the three month spree were all attacked close to the Historic Core.
The Hand Writing Evidence That Trapped Bobby Joe Maxwell
Convicted on two of ten counts of murder in 1984 and sentenced to life without parole, Bobby Joe Maxwell's fate was partially sealed on the basis of handwriting evidence. It seems a cardboard scrap labeled "Satan" placed beside one victim matched an inscription in a Greyhound Station bathroom stall that read "My name is Luther. I kill winos to put them out of their misery." An eyewitness to the killing of David Martin Jones at the library also testified to hearing the slayer declare "I'm Luther, I'm the peacemaker." Luther was, apparently, Maxwell's nickname for "Lucifer." Both texts were matched by handwriting experts to Maxwell's letters and journals, found in his South Los Angeles apartment.
The trial had some interesting elements, with the judge charging Maxwell's lawyers with conflict of interest for accepting the book rights to their client's life story in lieu of fees, since an acquittal would make any book about the case worthless. The State Supreme Court ruled this was an acceptable exchange. Later, they introduced into the penalty phase testimony from retired San Quentin warden Lawrence E. Wilson and former guards about the physical effects of death by gas and a case in which a Death Row inmate was freed after the real killer confessed. It is likely that this information discouraged jurors from a death sentence.
Bobby Joe Maxwell Gets Life
Maxwell's victims were lost souls in life and in death. But their killer has not fared much better. Today, Maxwell's murderous nickname has been forgotten and, in the serial killer memorabilia market, where a signed letter with a crummy tracing of a dove will run you about 12 bucks, he is known by Vaughn Greenwood's Skid Row Slasher moniker.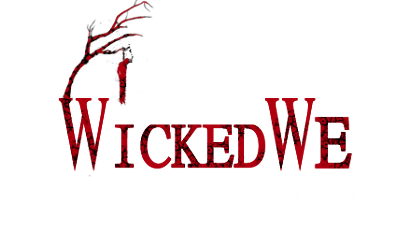 source: murderpedia | findagrave |
This site contains affiliate links. We may, at no cost to you, receive a commission for purchases made through these links