Alice Crimmins | Wicked Women
Alice Crimmins
Born: 03-09-1939
---
Medea of Kew Gardens
American Murderer
Crime Spree: July 14, 1965
Released on parole in November 1977
---
The name Alice Crimmins doesn't ring many bells these days, but almost 58 years ago, in 1965, Alice was the talk of the town. She was vilified as the Susan Smith of her day. Her children, Eddie Jr., age 5, and Alice Marie (called Missy), age 4, vanished from their garden apartment in Kew Gardens Hills at 150-22 72 Drive on July 14, 1965, victims of an alleged kidnapping.
Both children disappeared from their bedroom in their mother's apartment sometime during the night. In the early afternoon of July 14/15, 1965, the Crimmins case was transformed from a mysterious disappearance into a homicide. A nine-year-old boy, Jay Silverman, found Missy's body in an open lot on 162nd Street, about eight blocks from the Regal Gardens. A pajama top, knotted into two ligatures, was loosely tied around her bruised neck. An autopsy found no evidence of sexual assault, but did reveal hemorrhages in the mucous membranes in the throat and vocal cords confirming that Missy had been asphyxiated. The contents of her stomach were sent to an expert, who reported finding, among other things, a macaroni-like substance. This discovery rang a bell with the detective investigating the case, who recalled that on the morning of July 14 he had seen in Alice's trash can a package that had held frozen manicotti and had also noticed a plate of leftover manicotti in her refrigerator.
Five days later, on Monday morning, July 19, Vernon Warnecke and his son, walking together to look at a treehouse found Eddie Crimmins body on an embankment overlooking the Van Wyck Expressway. The boy's body had been eaten away by rats and insects and was in an advanced state of decay. The site was about a mile from Alice Crimmins's apartment and close to the grounds of the New York World's Fair that was then in progress. The manner of Eddie's death could not be determined.
Alice immediately became the main person of interest and the town gossip was not so much about the children, or what happened to them, but more about Alice Crimmins herself.
Alice Crimmins
Now, Alice Crimmins was once very much in love with her handsome husband, Edmund. But he worked long hours, started drinking, developed a bit of a belly and a double chin and was no longer interested in quality time with his wife. So, Alice being Alice, and very much in need of the attentions, started seeing other men.
Alice was an attractive, flashy woman with a bit of flare. She had over teased hair, deep black eyeliner and lipstick that couldn't be missed. She turned to a promiscuous lifestyle of bar-hopping and man chasing. She wore tight fitting clothes and lacked concern for what anyone might think. She left her husband and sought to find her own way. The gossip pool went crazy on her. Harper Valley PTA quickly comes to mind.
---
article continued below
WickedWe Suggests
The Alice Crimmins Case
The Alice Crimmins Case is the story of a young mother in 1965 whose children, ages 5 and 4, disappeared from their home through an alleged kidnapping. Alice, a bit of a wild child for the times, was instantly the person of interest, put on trial just as much for her looks and actions as for the murders of her kids.
article continued below
---
Was Alice Crimmins Guilty of Murder
Alice Crimmins was arrested for the murders of her children. Although there was never a shred of physical evidence to connect her to the murders, she was put on trial and found guilty in May of 1968. She was tried twice for Missy's murder, after winning an appeal on her first conviction, but was ultimately convicted of manslaughter.
She was convicted of first degree murder in her son Eddie's death, but the verdict was once again overturned on appeal.
Then high-profile attorney, Herbert Lyon, took on the case and Alice Crimmins was released 24 days after the conviction, remaining free for three years, until a second trial in 1971. She was convicted then too and once again imprisoned.
The Big Book of Serial Killers
The Big Book of Serial Killers: An Encyclopedia of Serial Killers showcasing 150 serial killers. It is the ideal reference book. Included are the most famous true crime serial killers, like Jeffrey Dahmer, John Wayne Gacy and Richard Ramirez. Also included are the women who kill. A great gift.
Crimmins was paroled in November of 1977. She married her long-time millionaire boyfriend, Anthony Grace, and moved away to Boca Raton, Florida to live in anonymity. However, since his death there have been sightings of her back in Queens and on Long Island.
Despite the conviction, the deaths of her children remain, for many, one of the most puzzling of Queens' unsolved mysteries.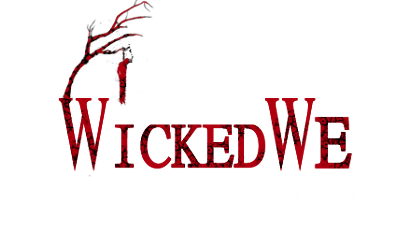 source: murderpedia / Ron Marzlock| findagrave | utube |
This site contains affiliate links. We may, at no cost to you, receive a commission for purchases made through these links