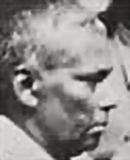 Raman Raghav was a psychopathic serial killer who operated in the city of Mumbai (then Bombay), India in the mid-1960's. He was diagnosed with schizophrenia after his arrest. Very little is known about Raghav's early life or circumstances that led him to commit the crimes.
The Serial Killings of Raman Raghav
A series of brutal murders in the outskirts of Mumbai (then Bombay) rocked the city in August of 1968. Pavement and hut dwellers were bludgeoned to death while they slept. All the murders took place at night and were committed by using a hard and blunt object.
The Mumbai police and the media realised that a serial killer was operating in the city. A similar series of murders had taken some years earlier (1965-66) in the Eastern suburbs of Mumbai. In that year, as many as 19 people had been attacked, out of whom 9 victims had died. At the time a suspicious looking man found loitering in the area had been picked up by the police.
His name was Raman Raghav, a homeless man, and he was already in police files, having spent 5 years in prison for robbery. However, as no hard evidence could be found against him (none of the survivors had seen this man) the police let him go. When the killer struck again in 1968 the police launched a manhunt for him. Ramakant Kulkarni, then the Deputy Commissioner of Police CID (Crime) took over the investigation and spearheaded a massive combing operation in the city.
Raman Raghav
This time the police not only managed to nab him, they got him to confess. He admitted that he had killed 23 people in 1966 along the GIP (Great Indian Peninsular Railway as Southern Railway was known then) line and almost a dozen in 1968 in the suburbs.
However, it is likely that he killed many more. It was his casual approach to killing that led the police to suspect that he did not remember the exact number of people he had killed. During the time Raman Raghav was in operation, there was widespread public anxiety and panic in Mumbai. Inhabitants of slums and apartments dreaded sleeping out in the open or with open windows and balconies.
The Arrest of Raman Raghav
Sub-inspector of police Alex Fialho recognised Raman Raghav from file photographs and descriptions provided by those who had seen him. Fialho detained and searched him in the presence of two respectable witnesses from the area. The suspect gave his name as Raman Raghav, but old records disclosed that he had several aliases like "Sindhi Dalwai", "Talwai", "Anna", "Thambi" and "Veluswami".
The suspect carried, on his person, a pair of spectacles, two combs, a pair of scissors, a stand for burning incense, soap, garlic, tea dust and two pieces of paper with some mathematical figures. The bush shirt and khaki shorts which he was wearing had bloodstains and his shoes were full of mud.
His fingerprints with those on record confirmed that the suspect was indeed Raman Raghav alias Sindhi Dalwai. He was arrested under section 302 IPC on charge of the murder of two persons, (1) Lalchand Jagannat Yadav and (2) Dular Jaggi Yadav at Chinchawli village, Malad, Greater Bombay. He was described as tall, well-built and dark-complexioned.
Investigation and Trial
The preliminary trial was held in the court of Additional Chief Presidency Magistrate. For a long time, Raghav refused to answer questions. However, he began to answer their questions after the police fulfilled his request for dishes of chicken to eat. He then gave a detailed testimony, describing his weapon, and his modus operandi.
After this, the case was committed to Sessions court, Mumbai. When the trial started in the court of Additional Session Judge, Mumbai on June 2nd, 1969, the counsel for defense made an application that the accused was incapable of defending himself on account of unsoundness of mind and he also submitted that even at the time of committing the alleged offenses the accused was of unsound mind and incapable of knowing the nature of his acts or that they were contrary to the law.
The accused was therefore sent to the Police Surgeon, Mumbai, who observed him from 28 June 1969 to 23 July 1969 and opined that, "The accused is neither suffering from psychosis nor mentally retarded. His memory is sound, his intelligence average and is aware of the nature and purpose of his acts. He is able to understand the nature and object of the proceedings against him and not certifiably insane."
Raman Raghav
With this medical opinion, the trial proceeded. The accused pleaded guilty. During the trial a psychiatrist of Nair Hospital, Mumbai was cited as a defense witness. He had interviewed the accused in Arthur Road Prison on 5 August 1969 and gave evidence that the accused was suffering from chronic paranoid schizophrenia for a long time and was therefore unable to understand that his actions were contrary to law.
In defense, it was said, "The accused did commit the act of killing with which he is charged. He knew the nature of the act, viz. killing human beings, but did not know, wither it was wrong or contrary to law". The Additional Sessions Judge, Mumbai, held the accused guilty of the charge of murder and sentenced him to death. Raman Raghav declined to appeal.
Before confirming the sentence, the High Court of Mumbai ordered that the Surgeon General, Mumbai, should constitute a Special Medical Board of three psychiatrists to determine whether the accused was of unsound mind, and secondly, whether in consequence of his unsoundness of mind, he was incapable of making his defense.
The members of the Special Medical Board interviewed Raman on five different occasions for about two hours each time. In their final interview when they bade him good bye and attempted to shake hands with him, he refused to do so saying that he was a representative of 'Kanoon' (God) who would not touch people belonging to this wicked world. The examination report was as follows.
About Raman Raghav
Details about childhood history are not available. No reliable history about mental illness in his family is obtainable. According to the data available, he was always in the habit of stealing ever since he was a child. He hardly had any school education. He was known to be reclusive. Since his return from Pune in 1968 he had been living in jungles outside the suburbs of Mumbai.
X-rays of skull, routine blood examination, serological tests for syphilis, cerebrospinal fluid examination including tests for syphilis, urine and stool examination and EEG examination were non contributory. He was of average intelligence and there is no organic disease to account for his mental condition.
Throughout the five interviews he showed ideas of reference and fixed and systematized delusions of persecution and grandeur. The delusions which the accused experienced were as follows:
* That there are two distinct worlds, the world of 'Kanoon' and this world in which he lived.
* A fixed and unshakable belief that people were trying to change his sex, but that they are not successful, because he was a representative of 'Kanoon'.
Raman Raghav
* A fixed and unshakable belief that he is a power or 'Shakti'.
* A firm belief that other people are trying to put homosexual temptations in his way so that he may succumb and get converted to a woman.
* That homosexual intercourse would convert him into a woman.
* That he was "101 percent man". He kept on repeating this.
* A belief that the government brought him to Mumbai to commit thefts and made him commit criminal acts.
* An unshakable belief that there are three governments in the country - the Akbar Government, the British Government, and the Congress Government and that these Governments are trying to persecute him and put temptations before him.
The Final Verdict
Raman Raghav's sentence was reduced to life imprisonment because he was found to be incurably mentally ill. He was lodged at Yerwada jail, Pune, and was under treatment at the Central Institute of Mental Health and Research. When a panel of doctors who examined him at the directive of the High Court found that he would never be cured, the High Court reduced his sentence to life imprisonment in its judgement of 4th August 1987. A few months later Raghav died at Sassoon Hospital. He had been suffering from kidney trouble.
Legacy
Raman Raghav is thought to be India's worst and most horrific serial killer. Indian filmmaker Sriram Raghavan produced a 45-minute short film on Raman Raghav, starring Raghuvir Yadav in the lead role. In the mid-1980's, another serial killer emerged in Mumbai, terrorizing the population of Sion and neighboring localities. Given the nickname "Stoneman," he was never captured despite intensive efforts of police.
credit murderpedia - wikipedia