---
Katherine Mary Knight decided to stab her ex-husband to death, skin him and hang his flesh from a meat hook in the kitchen. She then proceeded to cook his head and parts of his body, along with plenty of healthy vegetables and gravy, for his children's evening meal!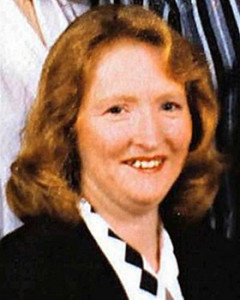 And this was not the first time this lunatic pulled a crazy stunt!
She tried strangling her first husband, for falling asleep on her, after only having sex with her three times on their honeymoon!
She put her infant daughter on the railroad tracks and left her! Thank God a bum came by and saved the child!
She went on a rampage in town threatening perfect strangers with an ax!
She kidnapped a little boy and held him hostage till the police beat her half to death to get him away from her!
(How the hell is this whack job still walking around free at this point? I'm just saying. No, seriously. That's a real question. )
SO WHAT HAPPENED TO JOHN?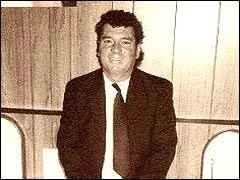 Well…
After having sex with her one night, her estranged boyfriend, John Price, made the mistake of falling asleep next to her (Katherine Knight) and the poor fellow woke up dead! She'd stabbed him 37 times! Evidently she was planning the next days supper menu and had decided on the main course. HIM!
When John didn't show up for work the next day his co-workers went straight to the police. John had often remarked that if he didn't show up for work one day, Katherine had probably killed him.
Little did they know!
When the police arrived at Knight's house, a headless, skinless John laid posed on the living room floor, a pot of stew was simmering on the stove and the table was set!
Katherine Knight is known as the Australian Hannibal and was obviously crazier than most, earning the prize of becoming "the first woman (and I use that term loosely) to be given life without the possibility of parole."   
Knight asked for a lighter sentence, stating that her punishment was too severe.
Obviously, thank God, the courts disagreed.
pic credit – Murderpedia