Gary Ridgway | Serial Killer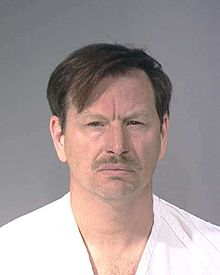 Gary Leon Ridgway
Born: 02-18 -1949
---
The Green River Killer
American Serial Killer
Crime Spree: 1982–2001
Incarcerated at Washington State Penitentiary in Walla Walla
---
Gary Leon Ridgway, who became known as the Green River Killer, murdered numerous women in Washington state during the 1980's and 90's, earning him this nickname when his first five victims were found in the Green River. Gary had strangled his victim before dumping their bodies throughout the forested and overgrown areas in King County. He was finally arrested on November 30, 2001, as he was leaving the Renton, Washington Kenworth Truck factory where he worked at the time.
Gary Ridgway was married three times. He had one son, Matthew, born in 1975 with his second wife, Marcia. He began murdering women in 1982 and was caught in 2001 when a DNA test revealed a match. Ridgway told investigators he killed as many as 75 to 80 women along Route 99.
Gary Ridgway
Gary Leon Ridgway was born in 1949 in Salt Lake City, Utah, the second of three boys. He had a below-average level of intelligence with an IQ of only about 82. His home life was never short of arguments, torment and violence. School was a struggle for him and his classmates would describe him as easily forgotten.
Gary wet the bed well into his teens. When such an incident would happen, his mother, who was obviously some kind of pervert herself, found out, she would make him strip down in his room then walk completely naked through the house and into the bathroom. Once there, SHE would bath her teenage son, all the while belittling, berating and shaming him. This both aroused and embarrassed young Gary, causing him to have bizarre sexual and violent fantasies about, and toward, his mother. In fact, Gary would spend the rest of his free days killing 'his mother' over and over again via the rape and murder of 80 girls and women.
Gary Ridgway's first real act of violence came about when he was just 16 years old. He lured a little boy, six years old, into the woods. The child had been playing in a wooded area near his home when Gary saw him. Gary asked him if he wanted to build a fort. The youngster agree and they walked deeper into the woods. Moments later Gary stabbed the boy with a pocket knife in the midsection, puncturing his liver. Blood flowed down the victim's side and into his shoes. The boy survived and told the authorities that Gary walked away laughing and leaving him for dead.
Gary Ridgway, after being held back several grades, finally graduated high school. He immediately married his girlfriend, 19 year old Claudia Kraig on August 15, 1970, then joined the Navy. He was sent to Vietnam, where he started to frequent prostitutes. In the mean time, his young wife was having an affair of her own and the marriage ended before the year did. When Gary returned from Vietnam he got a job painting trucks, a job he would keep for the next 30 years.
Lust and Law
Gary's second marriage was a bit more peculiar. He married Marcia Lorene Brown on December 14,1973. His son Matthew was born two year later in 1975. Gary became extremely religious during this period, preaching door-to-door to any that would listen. He would read the bible frantically and weep uncontrollably afterwards. He insisted his wife practice the strict laws of the church. All the while he continued to employee the services of prostitutes and tried to get his wife to have sex at inappropriate times and places. The marriage ended in divorce due to infidelities on both sides.
It is said of Gary that he had an 'insatiable' sexual appetite and demanded sex several times a day. He had a fixation on prostitutes and having sex in public areas. According to Gary he was caught somewhere between his uncontrollable lusts and his strict religious beliefs. His lusts would obviously win that battle.
In 1980 Gary Ridgway was arrested for allegedly choking a prostitute. Gary explained that the woman had bit him and no formal charges were filed. He was again arrested, about two years later, for solicitation. Again he was freed and it is believed that this was around the time that Gary Leon Ridgway began killing.
Read More on The Victims of Gary Ridgway the Green River Killer
The First Victims
In July 1982, the strangled body of 16 year old Wendy Caulfield was discovered floating in Seattle's Green River. Over the next few weeks three more bodies were discovered in or along the river's banks. 31 year old Marci Chapman would be found next. She had been strangled and dumped in the shallow waters along the river. Next to her lay the naked body of 17 year old Cynthia Hinds. Like Chapman, she too had been strangled to death. Next was 16 year old Opal Mills, her blue trousers still knotted around her neck. Like the others, she had been raped and battered before losing her life. By the end of August 1982 police believed that a serial killer was at work. But, at this point, it was really all they knew.
Arrests of Gary Ridgway
In 1983 Gary Ridgway was questioned in the disappearance of a prostitute who a witness claimed had gotten into his truck. Ridgway denied the allegations and passed a polygraph. In 1987 law-enforcement officials obtained a search warrant for Ridgway's home and work. However, they found nothing that could be linked to any of the victims that were being found all across King County. They also obtained a DNA sample from Ridgway, but the technology was unable at that time to match it with semen recovered from the bodies. However, that fact would change in the future.
article continued below
WickedWe Recommends:
The Green River Killer
The Green River Killer is the true story of Gary Leon Ridgway, one of the most prolific American Serial Killers of our time. His story is told by the reporters who covered the case from the very beginning.

Gary Ridgway got away with murder for more than two decades. When he was finally brought to justice, the Seattle area truck painter pleaded guilty to strangling 48 girls and young women, all while leading the double life of a married man with a steady job. (Amazon)

Gary was convicted of 48 murders, but in truth there were many more. As part of a plea bargain to eliminate the death penalty, Gary agreed to co-operate in locating the remains of his victims and provide details to each of the murders.
article continued below
Too Many To Count
Throughout the 1980's and 1990's, Gary Leon Ridgway is believed to have murdered at least 71 women near Seattle and Tacoma, Washington. His court statements later reported that Gary had killed so many, he lost count.
A majority of the murders occurred between 1982 to 1984. The victims were believed to be either prostitutes or runaways picked up along Pacific Highway South. Most of his victims bodies were dumped in wooded areas around the Green River except for two confirmed and another two suspected victims found in the Portland, Oregon area. The bodies were often left in clusters, sometimes posed, usually nude. He sometimes later returned to the victims' bodies to have sex with them.
Because most of the bodies were not discovered until only the skeletons remained, four victims remained unidentified. Ridgway occasionally contaminated the dump sites with gum, cigarettes, and written materials belonging to others, even though he himself never chewed gum nor did he smoke. He also transported a few victims' remains across state lines into Oregon. All these steps were taken to confuse the law.
Gary Ridgway began each murder by picking up a woman, usually a prostitute. After having sex with her, Ridgway strangled her from behind. He initially strangled them manually. However, many victims inflicted wounds and bruises on his arm while trying to defend themselves. Concerned these wounds and bruises would draw attention, Ridgway began using ligatures to strangle his victims.
Gary confessed that when one victim so badly scratched his arm, he had to disguise the wound by pouring battery acid on it to cover his tracks, he decided to strangle them in a different way. If a victim scratched or ripped his clothes, he would clip her fingernails before disposing of her body. If he pulled a muscle while dragging a body into the woods, he would simply claim a work-related injury and collect worker's compensation. Gary added that he liked killing prostitutes because they were easy to come by, rarely reported missing immediately and, if they had any money on them, he claimed it. He found it humorous that they seemed to pay him to be murdered.
Most victims were killed in his own home, his truck, or a secluded wooded area. Occasionally, he confessed years later, that he would sometimes return to the dumping site of a victim to have sex with the decaying corpse. He said necrophilia was less risky than killing another woman too quickly after the last.
The Green River Task Force
In 1984, the Green River Task Force was formed to investigate the murders and catch an obvious serial killer that was not slowing down. Ted Bundy, a prolific serial killer himself, who was now sitting on death row, offered his services to help profile the illusive serial killer. After studying what they knew, Bundy told the authorities that the dump sites were clusters and that they were not far from the killers stomping grounds and that the killer was a necrophiliac who would return to the clusters for sex with his dead victims. He told them that if they found a fresh grave on the river banks to stake it out and wait. He promised the killer would return.
Ridgway became a suspect in the Green River killings in 1983.
Gary Ridgway
On November 30, 2001, Gary was arrested on suspicion of murdering four women nearly 20 years after first being identified as a potential suspect, when DNA evidence conclusively linked him to each victim. In order to avoid the death penalty, Gary entered a guilty plea to 48 charges of aggravated first degree murder. As part of the plea bargain, Gary agreed to co-operate in locating the remains of his victims and provide details to each of the murders.
Gary was given 48 life sentences, with no possibility of parole, and one life sentence, to be served consecutively. He was also sentenced to an additional 10 years for tampering with evidence, for each of the 48 victims, adding 480 years to his 48 life sentences. They continue to interview Gary about missing women and his list keeps growing, with victims still being identified and attributed to Ridgway.
In January 2021, the remains of a 14 year old girl, found in 1984, was finally identified as Wendy Stephens. She is believed to be Ridgway's youngest known victim. Three more victims (attributed to Gary Ridgway) remain unidentified. He is also a prime suspect in at least 12 unsolved murders.
Gary Ridgway, who is incarcerated at Washington State Penitentiary in Walla Walla, Washington, spends his time in solitary confinement 23 hours a day.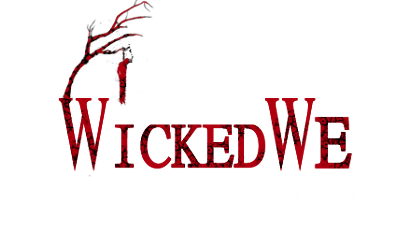 source: wikipedia | aetv | allthatsinteresting | britannica | crimemuseum
This site contains affiliate links. We may, at no cost to you, receive a commission for purchases made through these links