The Murder of Garry Newlove
Three youths, convicted of kicking and beating Garry Newlove to death outside his own home, after a seven-hour drinking binge were all jailed for life. Read that again. Three youths…beat a man to death…after a SEVEN HOUR DRINKING BINGE…and everyone of them was a minor.
Adam Swellings, who was 19, was jailed for life with a minimum sentence of 17 years. Stephen Sorton, 17, was handed a 15-year minimum sentence and Jordan Cunliffe, who was just 16 years old, will serve no less than 12 years for his participation in the crime.
What Happened To Garry Newlove
Garry Newlove was "kicked like a football" by the gang of delinquents who he had challenged after they vandalized vehicles outside his house.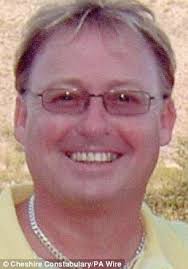 The juvenile thugs knocked the 47-year-old sales manager to the ground and punched and kicked him causing fatal injuries. Garry's eldest daughter, Zoe, who was 18 at the time, said "they kicked his head like a football."
Garry's daughter Amy, who had been reading in her bedroom, had first called her father after looking out of her window and seeing some kid kicking her mother's car.
Garry went out, barefoot, to confront the teenagers, who were vandalizing his wife's car and a neighbor's digger.
The Beating of Garry Newlove
Adam Swellings, the obvious ringleader of the gang, threw the first punch, having approached the sales manager from behind. Egged on by the other gang members, who shouted "Get him" and "Do him, Swellhead," Adam sucker punched Garry Newlove from behind and sent him to the ground. Stephen Sorton then kicked Newlove with such ferocity that he left his training shoe under Garry's body. Jordon Cunliffe, who was just 15 on the night of the attack, also joined in the assault with his own kicks and blows.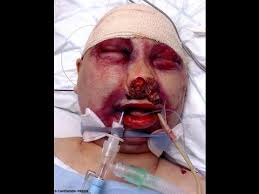 After the assault, the miserable punks just walked away, leaving Garry Newlove to die. His wife, Helen, and his three daughters tried desperately to help him. But Garry Newlove died in the hospital two days later. He never regained consciousness.
Who The Hell Where These Punks
Following the conviction of the three youths, it emerged that Adam Swellings had actually been freed on bail that very morning, after appearing in court over offences including assault.
During the trial, the jury heard that Adam was indeed the ringleader of the gang and that night had drunk four liters of cider and smoked five cannabis joints. And he threw the first punch. Sorton, who had consumed nine or 10 bottles of Stella Artois and one three-liter bottle of Frosty Jacks cider, in the hours before the attack, threw the worst of the blows.  Jordon Cunliffe bragged openly to other gang members that they'd "just banged a man and he was not moving."
Judge Smith Makes His Ruling
Swellings, Sorton, and Cunliffe, were convicted at Chester Crown Court for murdering the father of three in front of his family. Jailing the teenagers, Judge Andrew Smith said: "You were three of a gang who attacked Garry Newlove only because he had the courage to remonstrate with you. For all of  you, drunken aggression was part of the night's entertainment. It was a gang attack and each of you continued to behave aggressively after you had finished with Garry Newlove."
"The father of three did not provoke the gang in any way. They were the actions of a courageous and devoted family man, who paid with his life." said the judge. "You three were only brave because you outnumbered him many times over."
Judge Smith also referred to Sorton attacking a boy with learning difficulties just hours before killing Newlove. He said: "You indulged your taste for gratuitous bullying and violence that evening and you were one of those who started the violence against Garry Newlove."
The judge added he had to consider the effect on Garry Newlove's daughters for having to watch their beloved father be murdered in front of them when sentencing the gang.
He gave each of them a life sentence with a mandatory minimum.
As of August, 2019, Jordan Cunliffe, who was just 16 when he was jailed in 2008 is looking to get out early. His lawyer argues that he should have his 12-year minimum term cut due to his "exemplary" behavior in prison. But a judge swiftly rejected the application as he still denies his involvement in Mr Newlove's murder. Cunliffe's minimum sentence will expire in August but he will only be freed once the Parole Board is convinced that he poses no serious danger to society.
Adam Swellings, and Stephen Sorton likewise remain behind bars.
credit – the guardian