DISCOVERING AFRIKKA HARDY
On a Friday night in 2014, police were called to a Motel 6 in Gary, Indiana. Once there, they discovered the naked, lifeless body of 19-year-old Afrikka Hardy. Afrikka, a known prostitute who advertised her services on the escort-friendly website called Backpage, was found in a rented room that had obviously endured a dramatic struggle. The bed had been jerked away from the headboard and there was a pillow by the toilet that appeared to have blood on it. In addition to the torn condom wrapper on the floor police found one of the young woman's fingernails that had been ripped off. Her dead body was tossed haphazardly in the bathtub.
WHO HAD DONE THIS HORRIBLE THING TO AFRIKKA HARDY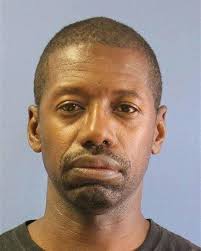 Darren Vann, a convicted rapist and a registered sex offender, could be seen on surveillance video that night allegedly running from the room where Hardy's body now lay. He left in a vehicle which was quickly tracked down. Arresting officers said that Vann also had Afrikka Hardy's pink cell phone and other potentially key pieces of evidence on his possession when apprehended.
Within a short period of time, Darren Vann suddenly surprised his interrogators by making a full confession of his crimes. Without hesitation or remorse Vann confessed to hiring Hardy to have sex with him then strangling her to death. But he didn't stop there. He went on to say that he had killed at least six other women, stashing their decaying corpses over a five-mile stretch of abandoned houses in the area.
Darren Vann then voluntarily led the police to all six victims he'd confessed to killing.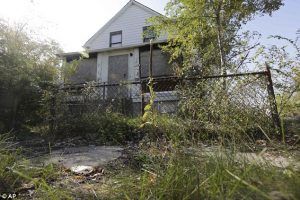 Police now believe that Darren Vann may play a role in dozens of other murder cases stretching over the last 20 years. Meanwhile authorities in Gary, Indiana have begun using cadaver dogs to search for any bodies they might have missed and could be stashed in one of the 10,000 abandoned houses that can be found just everywhere in Gary Indiana.
credit – escapist magazine